With over a hundred quests to complete, several locations to explore, and multiple factions to join, Fallout 4 is one of the best games of its kind, and can easily leave you longing for more of it once completed.
Unfortunately, with the extensive amount of content that Fallout 4 has to offer through its open world sandbox gameplay, not many games manage to fill its shoes for players. This list of the best games like Fallout 4 includes various titles that contain similar elements with additional ones of their own that make them worth a shot.
Games like Fallout 4
The following games have multiple aspects that are similar enough to those of Fallout to be worth trying out if you're looking for games like it.
The Outer Worlds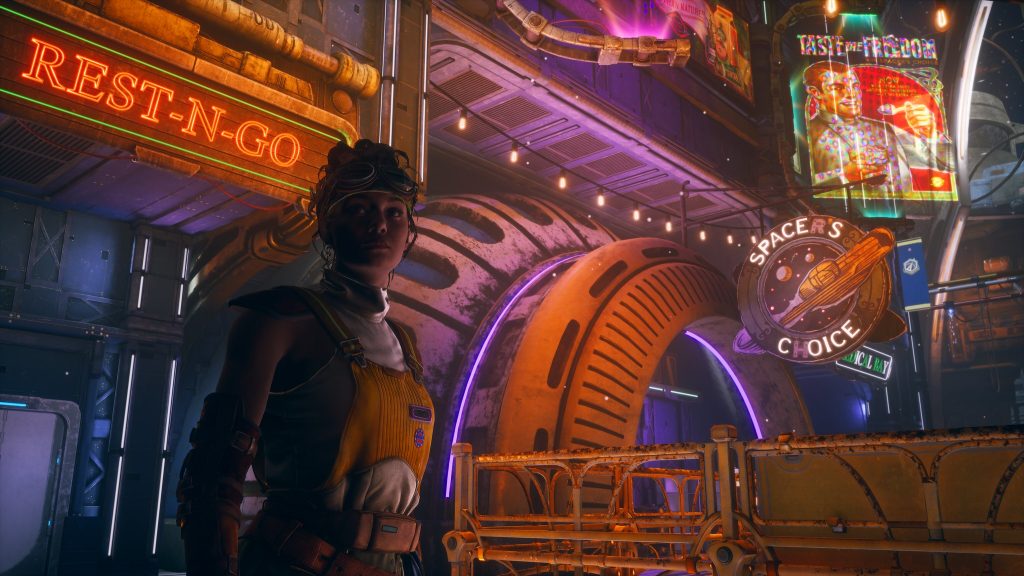 The Outer Worlds is one of the best games to play if you like Fallout 4. Its open-world gameplay combined with the ability to pick how you choose how to deal with encounters will feel incredibly familiar. The choices you make through your adventures will not only decide how the main story goes but also how your relationships with other characters mature.
Just like Fallout, the game incorporates companions into your expeditions. In addition to the regular benefits that companions would provide, you will be able to immerse them into your character's journey through the perk system. Each companion also has a unique personality and motivation that lets you explore the stories behind them.
The positive and negative decisions you make in The Outer Worlds are rarely forgotten. How you treat groups of NPCs dictates your relationship with them, which is an important aspect of the game.
Reasons to play The Outer Worlds
Interesting companion characters that play important roles in your journey.
Multiple ways to deal with encounters.
Cyberpunk 2077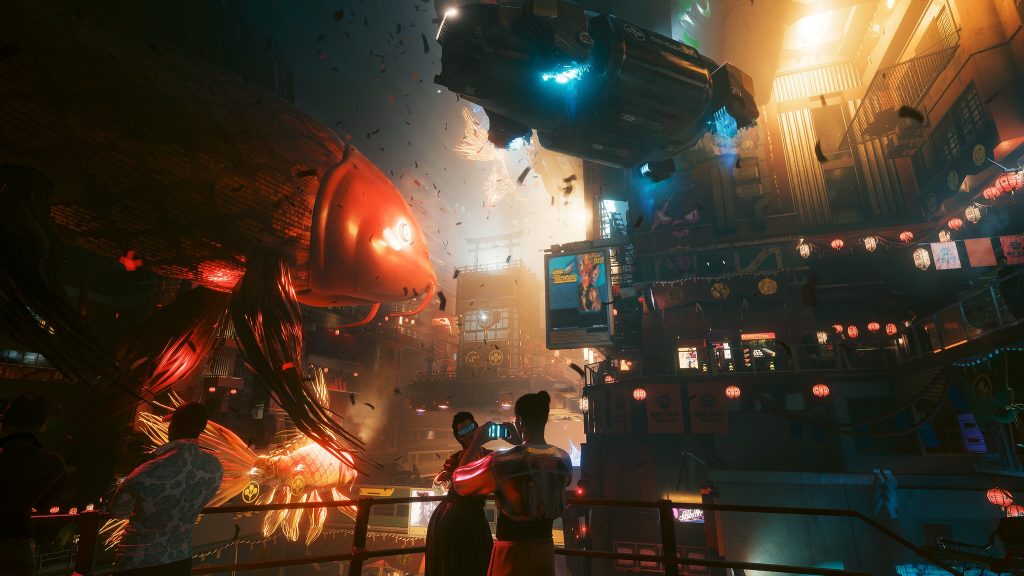 Cyberpunk 2077 may have had a rough start, but its continued development and bug fixes have made it one of the better open-world RPGs available today.
Just like Fallout, this game includes a fairly exciting storyline that does not make itself the focus of your adventure. Night city is exceptionally eventful and has a lot of activities to partake in. You can easily talk to interesting characters around you and find new side quests to take up.
As you start your journey, you will be able to choose between 3 character classes called lifepaths: Nomad, Corpo, and Street kid. Depending on the what you choose, the characters you meet and the dialogue options you have with them will vastly differ.
Reasons to play Cyberpunk 2077
An open-worldd full of acitivies and interesting characters to explore
Three life paths to choose from, each giving you a different experience.
Metro Exodus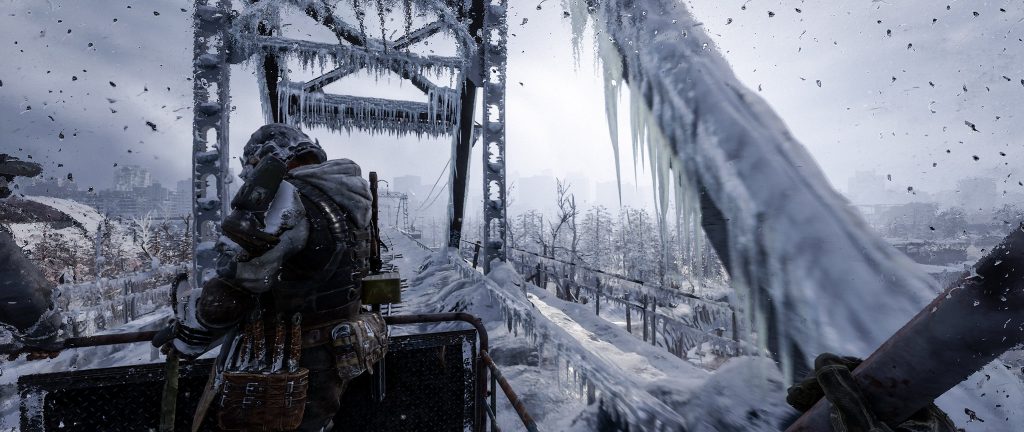 If you like the post-apocalyptic setting of Fallout 4, this might be the game for you. Metro Exodus is the most recent entry to the Metro series and is finally moving into a brighter environment. However, that does not take away from how its dark theme.
This first person shooter sends you on a journey through what feels like an open world survival game. Even when you think you have found yourself away from any form of life, you will rarely ever feel safe.
Reasons to play Metro Exodus
A post-apocalyptic setting that will remind you of Fallout 4
Sandbox gameplay with decisions that have consequences
Skyrim and other Elder Scrolls Games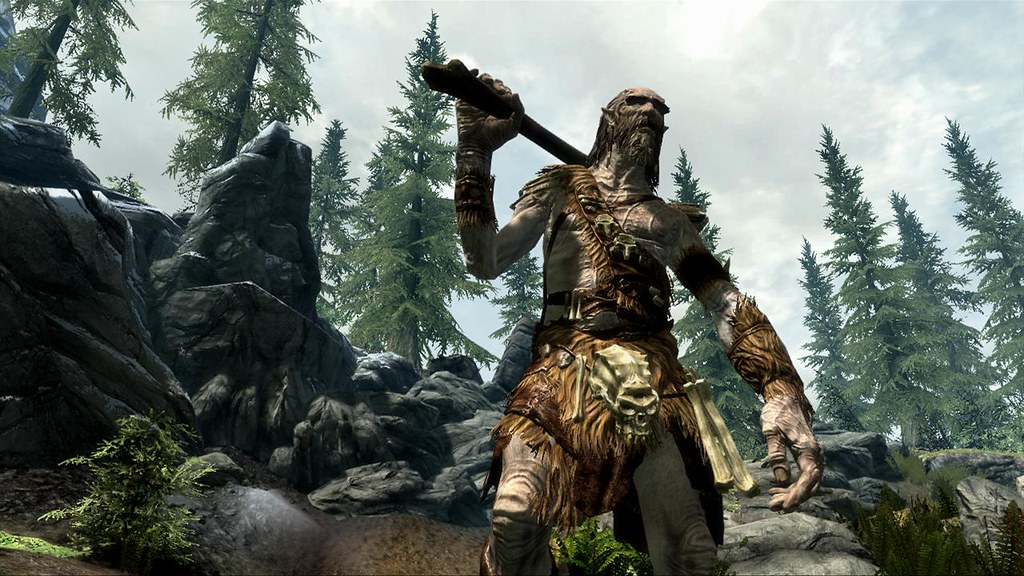 Being Bethesda's fantasy-themed counterpart to Fallout, The Elder Scrolls games are some of the best alternatives to it. They most of the same features as this one, all while letting you fight a bunch of mythical creatures.
Just as with Fallout 4, The Elder Scrolls V: Skyrim starts you off with the main story mission that you can completely abandon to create your own adventure. You can instead participate in Skyrim's ongoing civil war and change its outcome or just find an NPC that will take you down a rabbit hole of mysteries.
Skyrim lets you choose from a ton of builds by letting you focus on the skills you wish to. You can be a sneaky archer, a destruction mage with conjuration magic, a master of illusion, a regular thief, or anything else that the combination of skills allows you to.
Reasons to play Skyrim and other Elder Scrolls Games
A massive open world full of quests to complete, and dungeons to explore
An extensive skill tree to create a unique build for yourself
Far Cry 6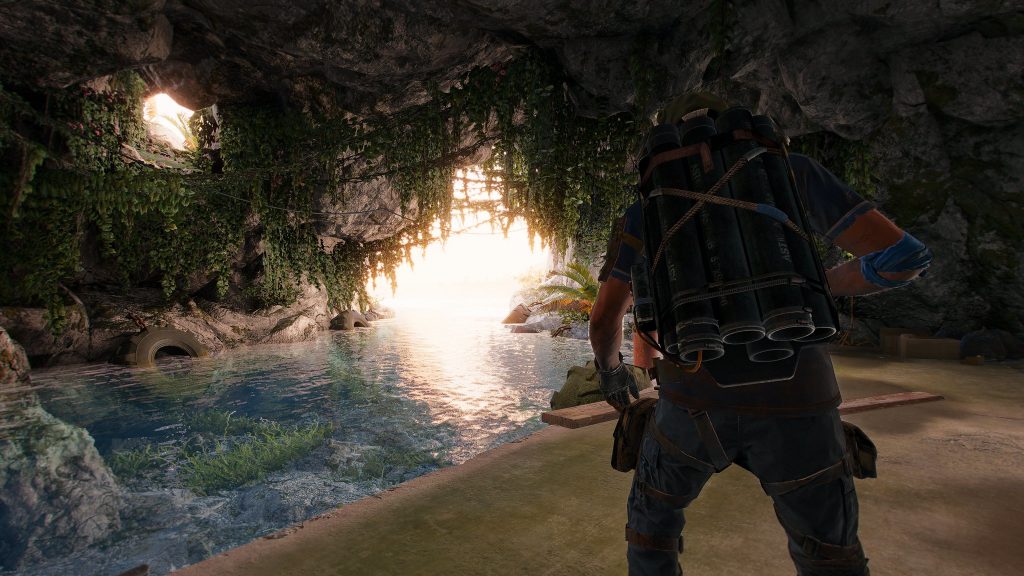 Far Cry 6 is an open-world first-person shooter that lets you choose between a stealthy and aggressive playstyle to take over the map.
Just as with the recent trend in the series, Far Cry 6 does not follow a linear form of story progression. You start off as a nobody in the land of Yara and slowly work towards becoming a hero. You can follow the story missions and complete the main campaign, or take off on your own and start liberating outposts that are under the reign of Castillo.
Every time you decide to infiltrate an enemy area, you can do so by barging in and shooting everybody in your way, or taking your time to scout the location before silently taking everybody out.
Reasons to play Far Cry 6
A non linear progression path that lets you choose how you want to free Yara.
A first-person shooter that includes a ton of fun weapons to play around with.
Dying Light 2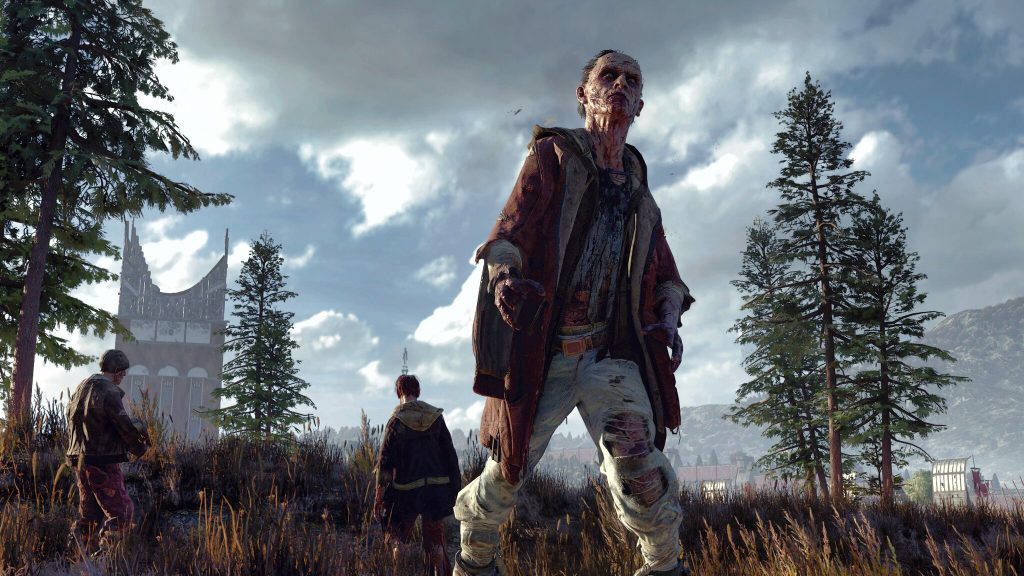 With a post-apocalyptic setting and decisions that have a lasting impact on the game, Dying Light 2 will constantly remind you of the Fallout games. It features a fun story arc while leaving many opportunities to explore its open world on your own.
Dying Light 2 takes place in the city of Villedor, whose streets are full of Zombies just waiting to get to you. Most of your in-game travel takes place on rooftops, which puts its fantastic parkour tricks to the forefront.
The game also turns drastically more dangerous when you move around in the dark. However, this is also the best time to put yourself to the test and earn some experience. This should help you level up your character, which adds a lot to a game that already worked pretty well.
Reasons to play Dying Light 2
A well designed urban setting with a zombie outbreak.
Fun parkour style travel through the city
Horizon Zero Dawn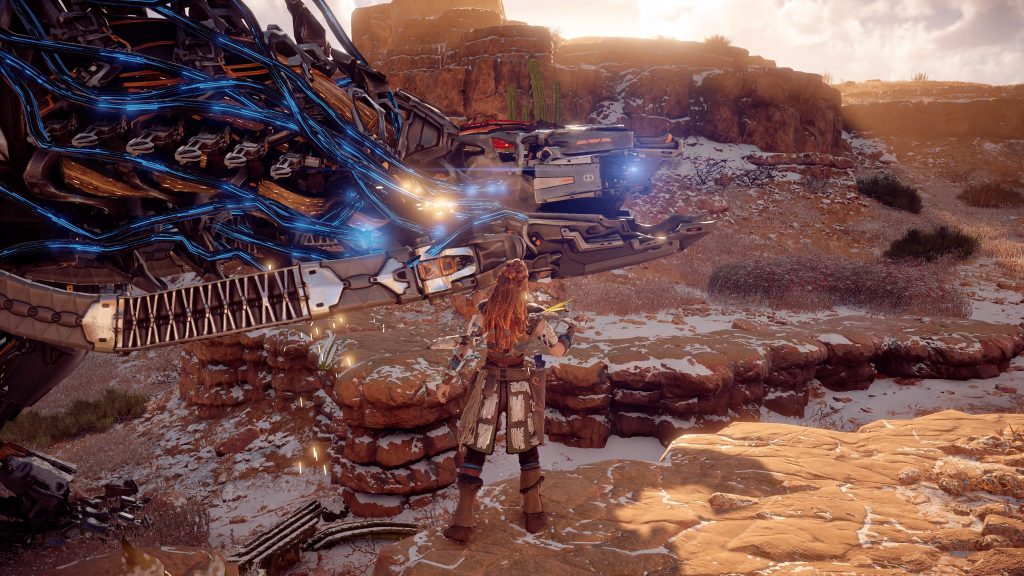 Taking place in a version of the future where mechanical beasts wander the wild, Horizon Zero Dawn is one of the most interesting open-world games out there.
The game takes you on an engrossing story that slowly lets you uncover the secrets of the land and how everything got to the point it is at. You will constantly come across new varieties of mechanical creatures, each with its own sets of weaknesses that can be exploited with the right tools.
Reasons to play Horizon Zero Dawn
A huge open world setting with mechanical beasts to explore
Encounters that reward preparation and game knowledge
The Witcher 3: Wild Hunt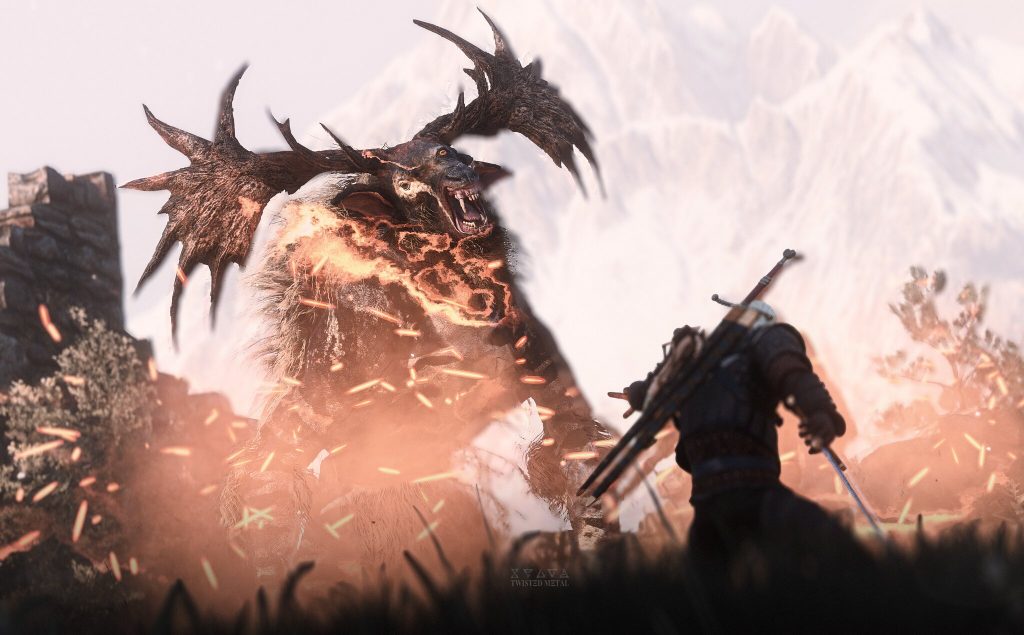 The Witcher 3 might not have a lot to do with firearms and a post-apocalyptic reality, but it will offer you an open-world role-playing game experience at a scale that can easily rival Fallout 4.
In addition to the main quest line, the game has a ton of additional quests to pick up for various rewards. You can find NPCs in need or just pick up assignments from boards in the middle of towns.
If you want to take a break from fighting monsters, you could find an opponent in a bar to take on in a fun card game called Gwent. This game was popular among players that it had a standalone version released across platforms.
Reasons to play The Witcher 3: Wild Hunt:
A ton of content to keep you occupied even before you install the DLCs.
A fantastic open-world with a ton of lore to explore.
Watch Dogs 2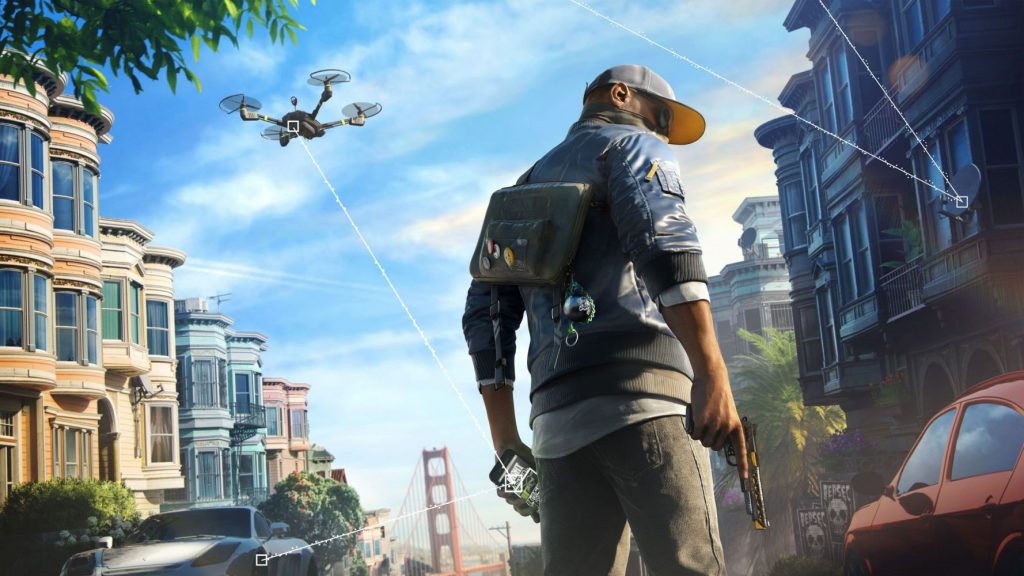 with interesting puzzles and stealthy gameplay that lets you hack through the devices of NPCs around you, Watch Dogs 2 is a great open-world alternative to Fallout 4.
The open-ended mission design of the game lets you choose your approach to each objective. Watch Dogs 2's skill tree lets you lean into your favorite hacking methods by making you more proficient in them and unlocking new tricks.
The open world around you is full of surprises, especially with your character's technical prowess. You can easily find side quests to keep you busy for hours, giving you a fun playground to test out playstyles outside the main storyline.
Reasons to play Watch Dogs 2
Hacking mechanics that provide a unique form of gameplay
An ample of fun side quests to take up
Mad Max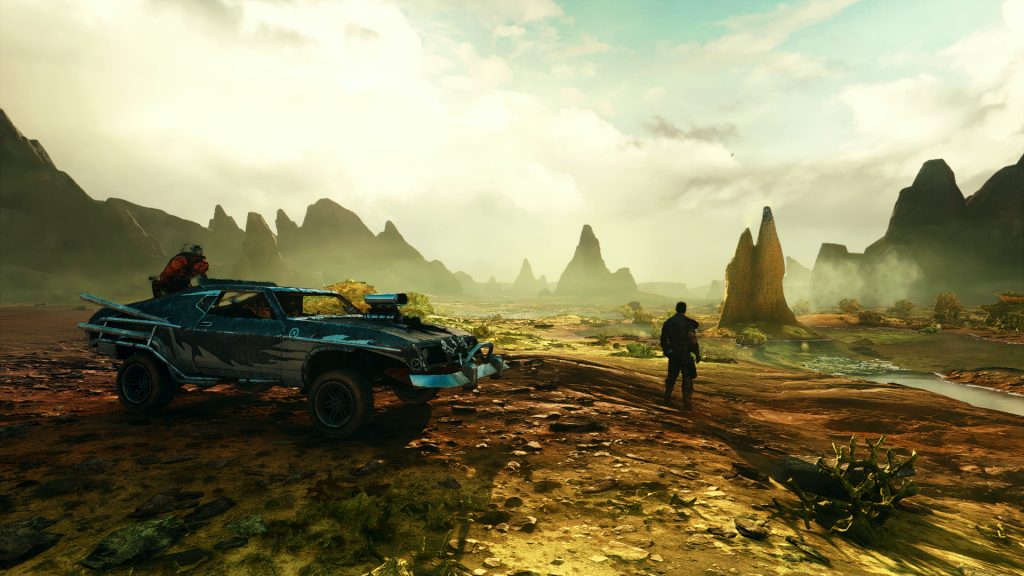 The Mad Max film franchise did a great job creating a post-apocalyptic world with an abundant amount of lore. The game uses this setting to deliver an amazing open-world experience with a huge focus on vehicular combat and exploration.
While you will not be spending most of your time running around shooting down monsters formed due to radioactivity, the open-world sandbox gameplay is reminiscent of Fallout 4. The Wasteland is full of enemies to defeat and quests to complete while digging deep into the lore of the world through NPC conversations.
Mad Max deviates away from Fallout with its car combat. This may not be what you are used to with open-world action games, but its presence only enhances the fast-paced gameplay you will experience.
Reasons to play Mad Max
A setting that takes advantage of the lore set up by the film franchise
Fast-paced vehicular combat that keeps you on your toes
Tom Clancy's The Division 2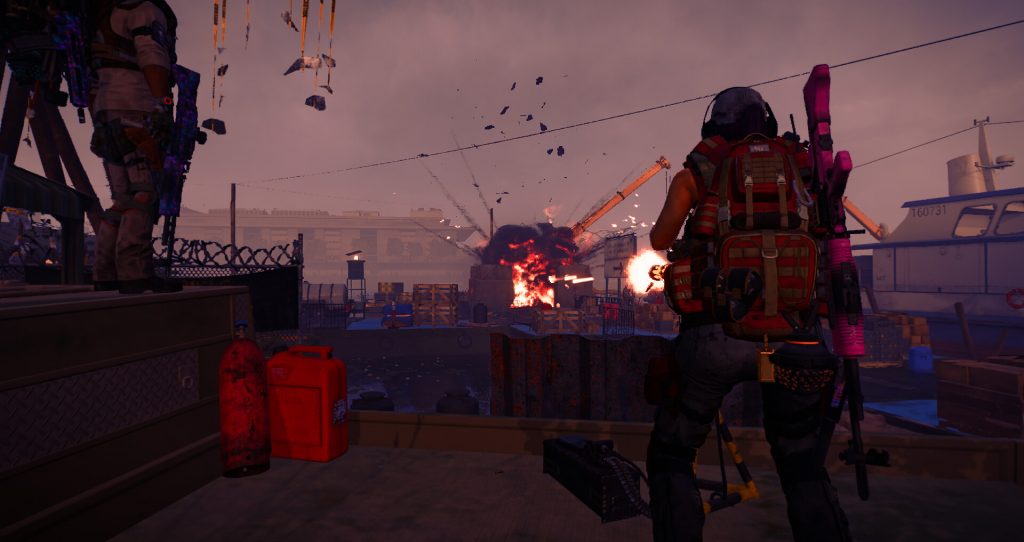 Not many visually realistic co-op games match The Division 2's ability to keep you hooked for hours with a ton of fun gameplay.
The game places you in its recreation of Washington DC that has been altered enough by its events to make you want to explore every bit of it. Additionally, the world around you is full of weapons, equipment, and collectibles waiting to be found, making the exploration all the more satisfying.
Tom Clancy's The Division 2′ will constantly manage to throw new activities at you will keep you playing it for longer than you would expect as new missions sometimes come along with new tricks to try out. You will find unique sets of enemies throughout the game, often with mechanics in line with the groups they belong to.
Reasons to play Tom Clancy's The Division 2
A well developed recreation of Washington DC.
Ample of loot to keep you satisfied as you explore the game.
Metal Gear Solid V: The Phantom Pain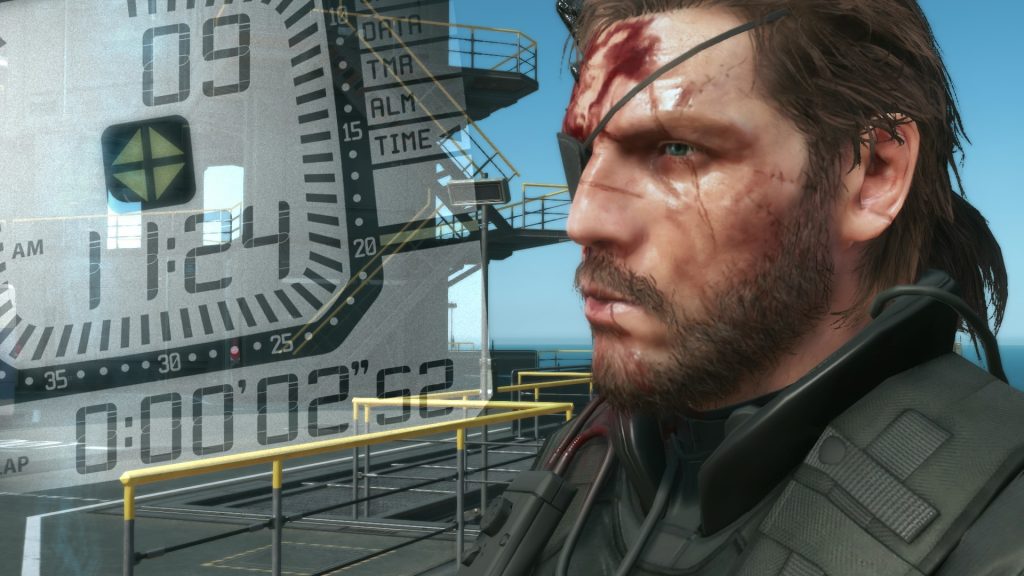 It is not easy to find games with the level of strategy integrated into a stealth shooter that Metal Gear Solid 5 brings to the table.
Upon diving into the game, you will find yourself on a map full of enemy bases that need to be taken over with intricate planning and preparation. Fortunately, this is where the game shines with the amount of equipment it gives you access to. Each site you come across will require you to come up with a strategy that might differ from the ones you're used to.
While the game features a fairly interesting storyline, most of its value comes from exploring the world and finding ways to take down your enemies. The character progression system of the game encourages this further by rewarding you for it and constantly providing you with new items and mechanics to try out.
Reasons to play Metal Gear Solid V: The Phantom Pain
A game design that rewards stealth and preperation
Access to a bunch of useful tools to help you stratagize.
Red Dead Redemption 2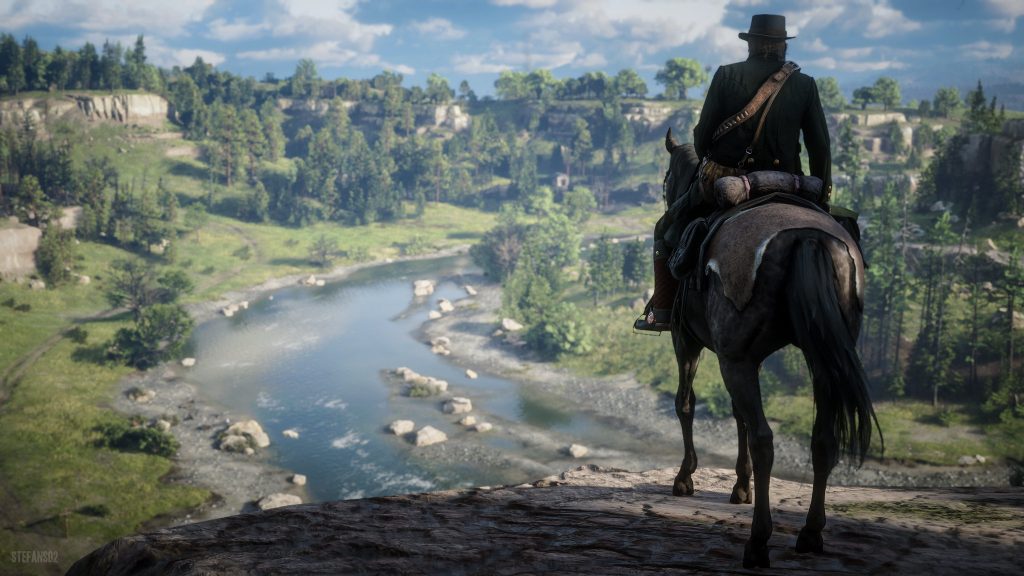 Red Dead Redemption 2 is one of the most realistic seeming open-world games you will find on this list. It is full of activities to indulge in, often with consequences that might encourage you to try them out even if they do not work in your favor.
The massive open world around you rarely ever feels stale. Even while you aren't on a story mission or exploring a town, you will always find something unexpected happening around you. NPCs' interactions with you and each other feel more organic than in most other games, and often have variations depending on your actions.
This may be a slower-paced game than most others but is designed so intentionally. The world around you is worth taking your time to experience whether it is through the well-crafted main storyline or while aimlessly wandering around the land.
Reasons to play Red Dead Redemption 2
A huge game world worth exploring for all that is happening around it.
A main story with memorable several moments.
Mass Effect Legendary Edition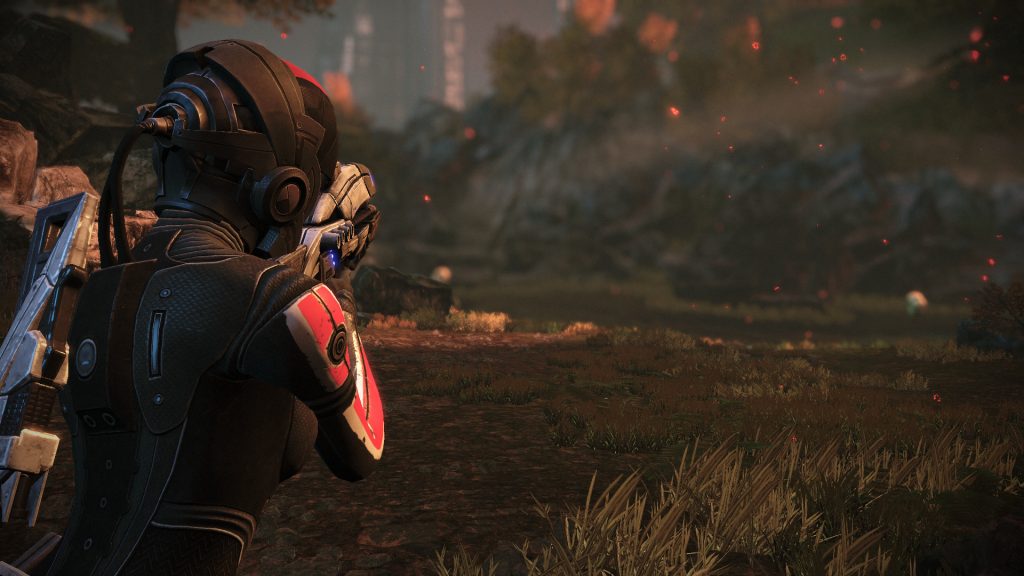 The only debate about Mass Effect has been with regards to which installment to the series was the best. The introduction of the Legendary Edition has put an end to that discussion by combining all the 3 games into one package.
The Mass Effect games have always always been known for their well-built worlds and amazing storylines which are often greatly impacted by player choices. Even as a sci-fi shooter, the game will constantly ask you to make decisions that will dictate how your adventure progresses.
This version of the series not only makes improvements to the visuals of the game but also improves the content of them to let you experience the older titles more smoothly than before.
Reasons to play Mass Effect Legendary Edition
A story that progresses differently depending on the choices you wake
Several planets and species to explore .
Just cause 4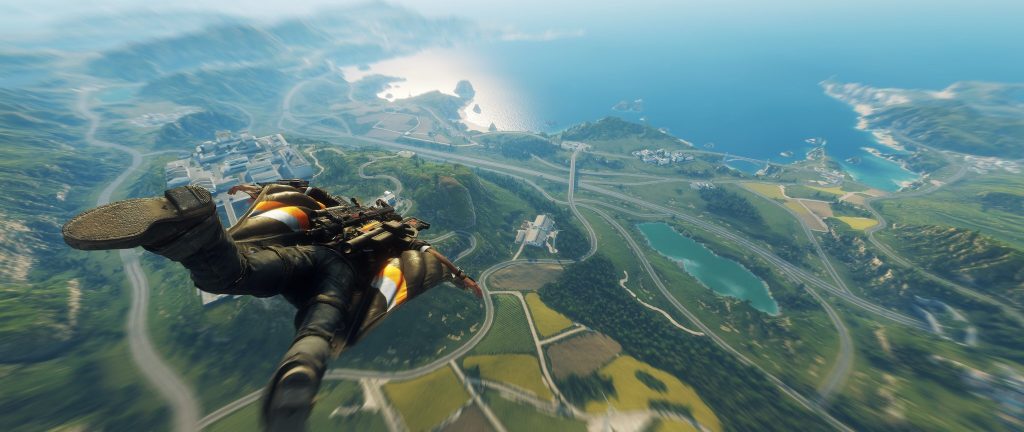 Just cause 4 is not a game too concerned with realism. However, Its ability to make you feel cool while performing over-the-top action sequences and constantly causing explosions is undeniable.
The game sends you through a non-linear path of progression as you clear enemy outposts and free areas on the map. You will gain access to various items over the course of your journey to help you achieve these goals, some of which might be pretty absurd for a supply drop.
Reasons to play Just cause 4
Access to absurd supply drops like tanks and jets
A lot of opportunity to perform over-the-top stunts with fun equipment
It is not easy to find a game that can recreate the experience you had with the Fallout series. However, these games come close to matching the various aspects that it is known and loved for.
Do you agree with this list? Do you know of other Fallout 4-like games that should be on this list? Let us know in the comments below.
You may also like our lists of 15 Games like Teamfight Tactics, 24 Best Games like Command and Conquer, and 20+ Games like Warframe!