It Takes Two is a fascinating game, and certainly one of the most unique experiences that have come out of gaming in the last few decades. The butter smooth gameplay, mixed with the cooperative play makes for a ride that you won't ever forget.
Hazelight studios' masterpiece, It Takes Two won The Game Award's 2021 'Game of the Year'. Here are some games like It Takes Two:
Action Games Like It Takes Two
Ratchet and Clank: Rift Apart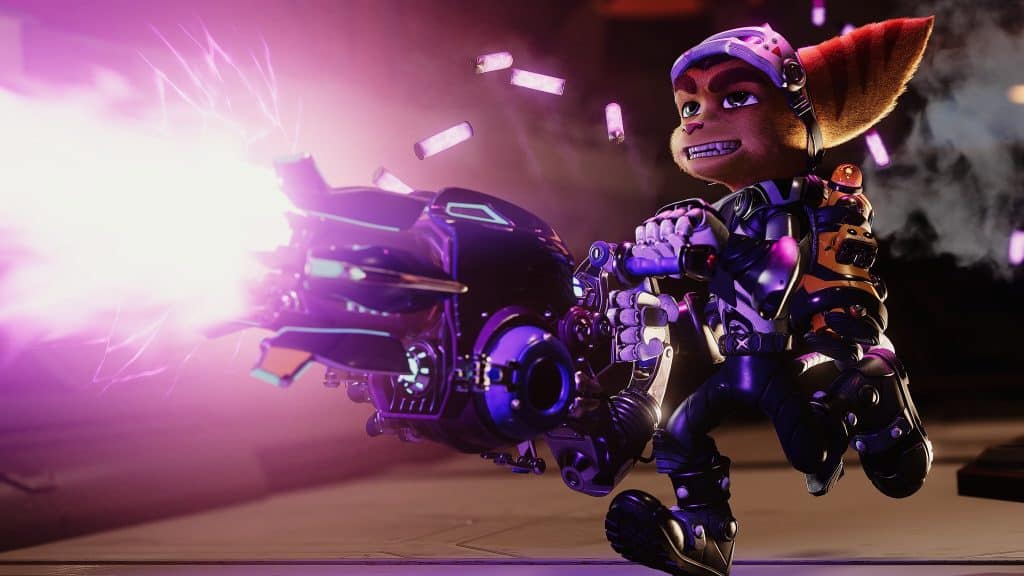 Ratchet and Clank: Rift Apart is a single-player, third-person shooter, adventure game… except now with a twist! Battle through dangerous spacetime as you shift between the main characters Ratchet and Clank, and their multiverse partner, Rivet.
Explore the shifting reality in Rift Apart all while solving puzzles, fulfilling requests to get new gadgets and weapons, and experiencing the exciting zany world as you constantly rift through multiple universes.
Reasons to play Ratchet and Clank: Rift Apart
Amazing gameplay with a huge arsenal of gadgets and weapons to play with
Charming world and characters that'll keep you smiling
Minecraft Dungeons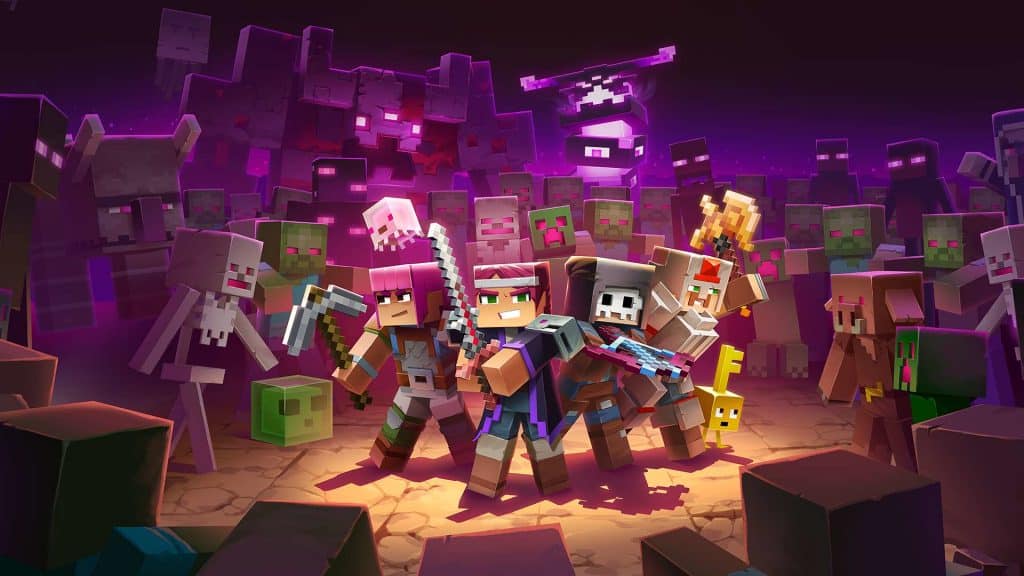 Were you really wowed by the dungeon level in It Takes Two? Well, Minecraft Dungeons has got you covered with its local co op and online co op support, tight controls and simple game mechanics.
The original game may have left you wanting more stakes and consequences. Well, Minecraft Dungeons is pure action and an adrenaline rush throughout.
Easy to access yet difficult to master, Minecraft Dungeons has you leveling up and strengthening your arsenal at every turn. Its semblance to the simple nature of the original only adds to its flair.
Reasons to play Minecraft Dungeons
Simple gameplay and a different experience for fans of Minecraft
Streamlined leveling and progression to let you relax while playing.
Guacamelee 2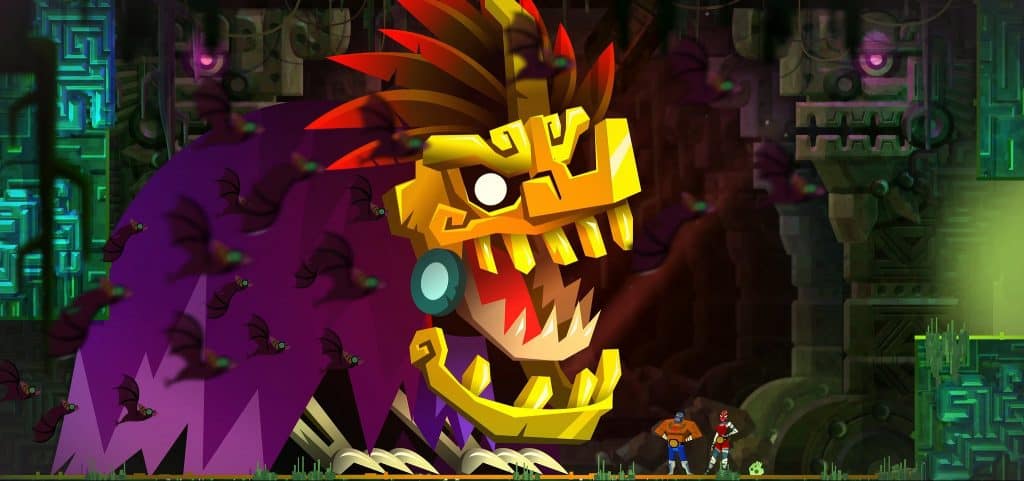 Guacamelee 2 bolsters a wonderful art style, combat and exploration system. Explore the Mexiverse (Mexican Multiverse) in the game through a lighthearted compelling story with lots of jokes and references to other indie games. Its difficulty is quite a challenge though, as you'll be just clawing at those difficult boss battles or platforming sections for a while.
The action packs a punch and the movement feels smooth and easy to navigate. Guacamelee 2 provides local co op support for up to four people, so you can always have a laugh or two with some friends as they jump in to help you progress the game.
Reasons to play Guacamelee 2
Fluid gameplay with difficult bosses and platforming
Lighthearted story and world that is a delight to experience
Lego Star Wars: The Skywalker Saga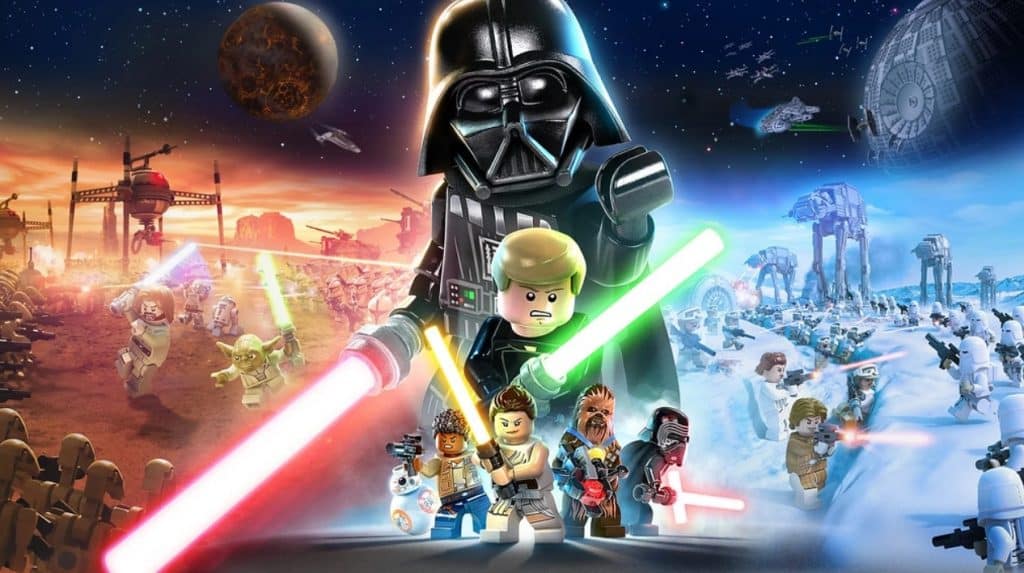 The Lego series of video games are an absolute classic, many people having great childhood memories playing some of the earlier games in the series. Out of all the games though, The Skywalker Saga takes it to an entirely new level of grand. The game is absolutely huge and jam-packed with content to keep you entertained.
Battle through all 9 Star Wars movies as you explore iconic areas such as Tatooine or The Death Star, all while completing quests and unlocking new characters.
Luckily enough, just like the previous games in the series this one supports local co op, so you can live through the most nostalgia-filled iconic moments of Star Wars with a buddy.
Reasons to play Lego Star Wars: The Skywalker Saga:
Family fun that is jam-packed with things to do.
Fluid gameplay as you go blast through all the iconic moments in Star Wars
Adventure Games Like It Takes Two
Unravel Two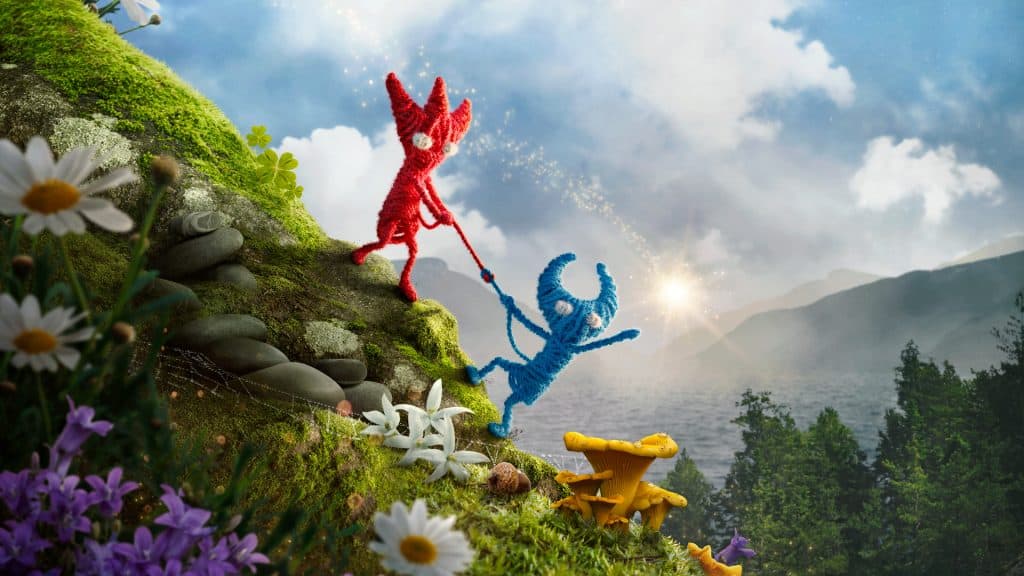 If you were hooked by the visuals and scope of the backyard or storage levels from It Takes Two, Unravel Two is sure to scratch that itch with its incredibly inspired levels. You must advance the world of Unravel Two by solving puzzles, hopping and swerving through large obstacles by working with your partner.
With two characters to choose from, you can team up with a friend in a cooperative mode as you go on an epic adventure in a backyard.
Reasons to play Unravel Two
Distinct style in visuals and gameplay
Works perfect with a friend as you cooperate to overcome hurdles
Brothers: A Tale of Two Sons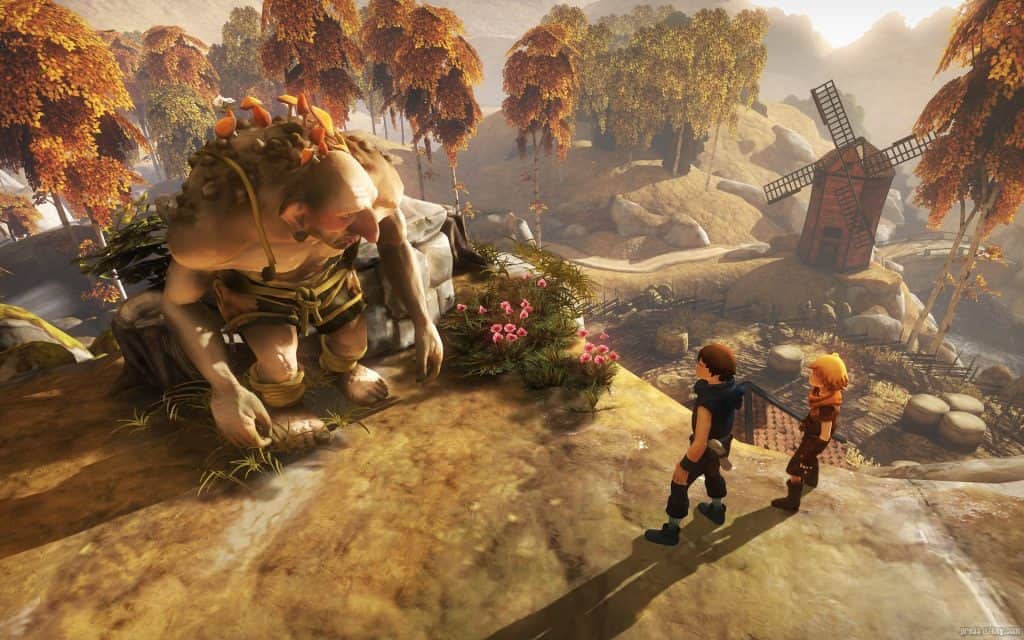 Directed by Josef Fares, the founder of Hazelight Studios, Brothers: A Tale of Two Sons is a unique game that will capture your heart with its wonderful art style and story. Follow the simple yet grand story of two brothers, as they make their way through an epic world.
The game inludes a local co op feature, but it is best played solo as it can be difficult to navigate the physics-based puzzles with two people holding the same controller. But the game was re-released on the Nintendo Switch, adding a new two-player mode.
Reasons to play Brothers: A Tale of Two Sons
Touching story that is sure to tug at your heart strings
Relatively short experience that never feels boring at any turn
A Way Out

The closely related brother of It Takes Two, A Way Out is a co op game developed by Hazelight Studios. Featuring online local co op, follow the tale of two prisoners, Vincent and Leo, as they find themselves in increasingly dangerous situations as the rich narrative progresses.
Similar to It Takes Tw0, you'll find this journey as a virtual companion to It Takes Two's co op adventure. But this time, the familial charm will welcome itself through the desperate and sweat moments as two friends make the run of their life.
Vincent and Leo interact with each other in very unique ways and have you working with your partner constantly, but the game never forgets to get a little competitive with mini-games to challenge each other in multiple levels.
And just like It Takes Two's great accessibility feature, it only requires one person to purchase the game to allow you and your partner to jump in together via online co op.
Reasons to play A way out
Mature story with deep themes and emotional story beats
Perfect to pick up after It Takes Two if you and your friend are really craving for more
Kirby and the Forgotten Land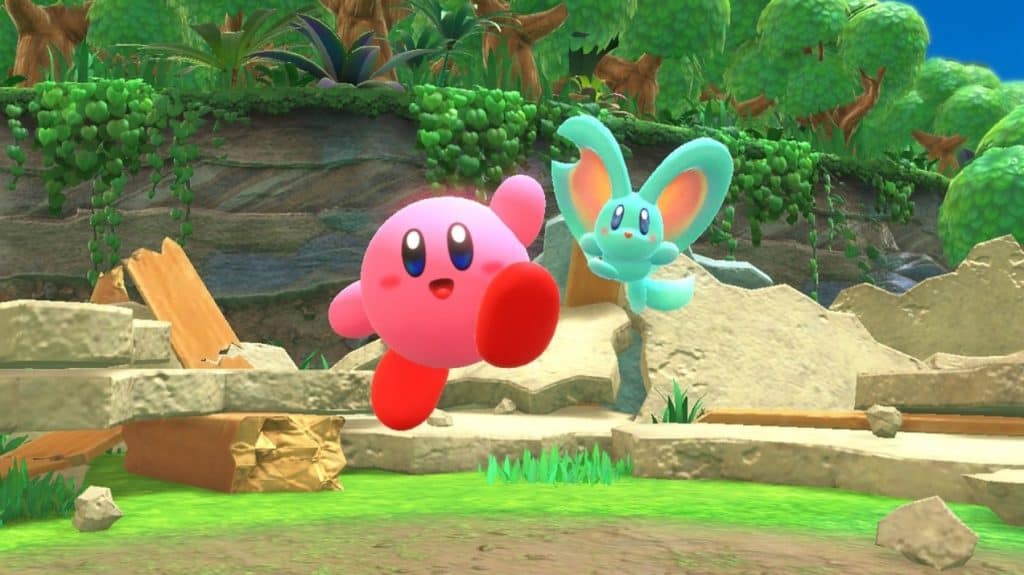 The latest entry in the Kirby franchise, Kirby and the Forgotten Land breathes with life and charm. Maintaining the simplistic yet endearing style of all the Kirby games, this one has incredible levels and a suite of colorful characters.
You can have some casual fun with a buddy too as it supports two-player local co op, making it one of 2022's best Nintendo Switch titles.
Reasons to play Kirby and the Forgotten Land
You can sit back and play Forgotten Land as a chill game just to unwind after a long day
Fluid gameplay with new gameplay mechanics that'll keep you engaged throughout
Puzzle Games Like It Takes Two
Portal 2
A portal gun is a terrific tool befitting Portal 2's dialogue-driven story and intricate gameplay which complements its challenging puzzles. The portal gun allows for incredibly intricate puzzles as the game tests your brain more and more as it constantly ups the ante.
You can take on the game solo, or you can hop in with another friend! Featured with local co op and online co op support, the 2 player co op mode experience differentiates a lot from the single-player mode as it doesn't include the story. Regardless, Portal 2 stands tall to this day as one of Valve's best games out there.
Reasons to play Portal 2
One of the best puzzle games released in the last few decades
Fantastic story with extremely well written characters and dialogue
Little Nightmares 2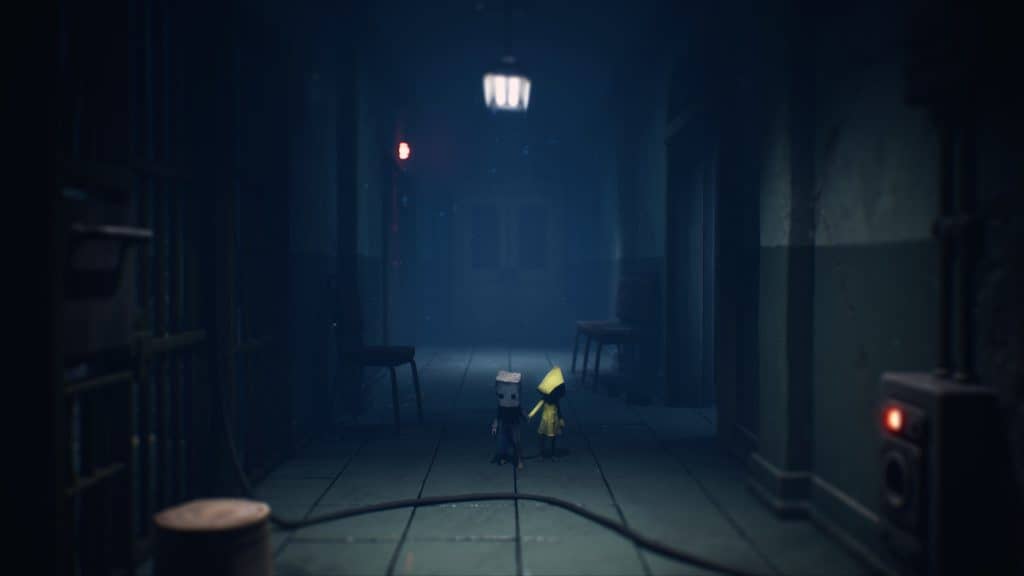 If you ever were astounded by the scope of It Takes Two, going through regular-sized areas but as tiny characters makes them larger than life, then Little Nightmares 2 has you covered… except its horror.
The gloomy world of Little Nightmares 2 follows Mono as he partners up with Six from the first game and attempt to escape the nauseating atmosphere of Pale City. The side scroller will have you solving puzzles and platforming from area to area and will constantly keep you on your toes, hiding from creepy creatures.
Unfortunately, Little Nightmares 2 doesn't support co op, nevertheless, it's a spooky yet special experience to go through.
Reasons to Play Little Nightmares 2
Incredible atmosphere and mood, great for horror fans
An engaging single player game with well thought out puzzles and levels
Snipperclips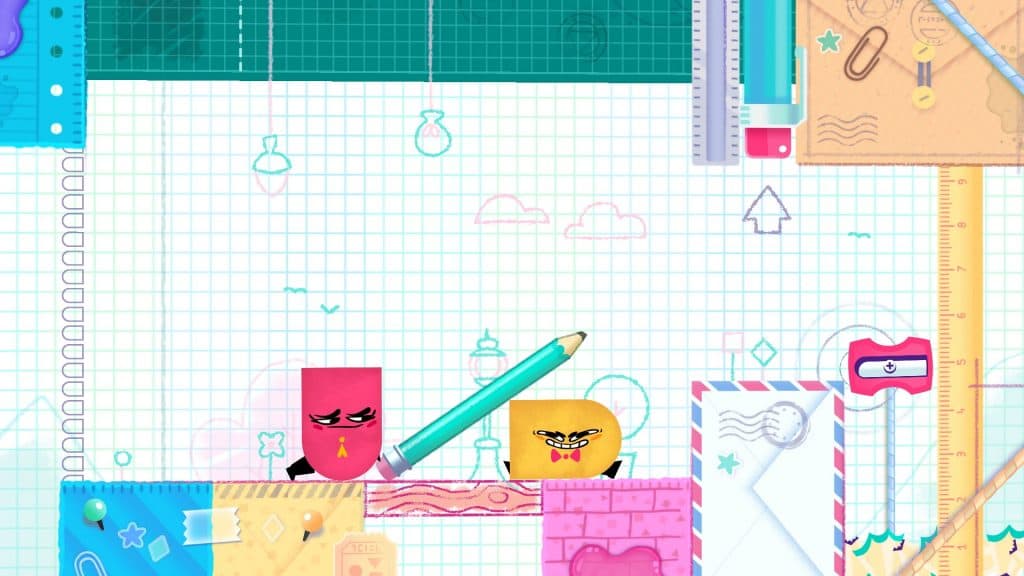 If there ever was a level in It Takes Two where May and Cody got stuck in a paper world, it would look exactly like Snipperclips. This adorable little game, exclusive to the Nintendo Switch will have you working through puzzles by cutting your partner (they are made of paper don't worry) in many creative ways.
Snipperclips is great fun with a partner or even with your family, as it involves local co op support for up to four players.
Reasons to Play Snipperclips
Simple game that can keep the whole family entertained for hours
Adorable art style and level designs
Trine 4: The Nightmare Prince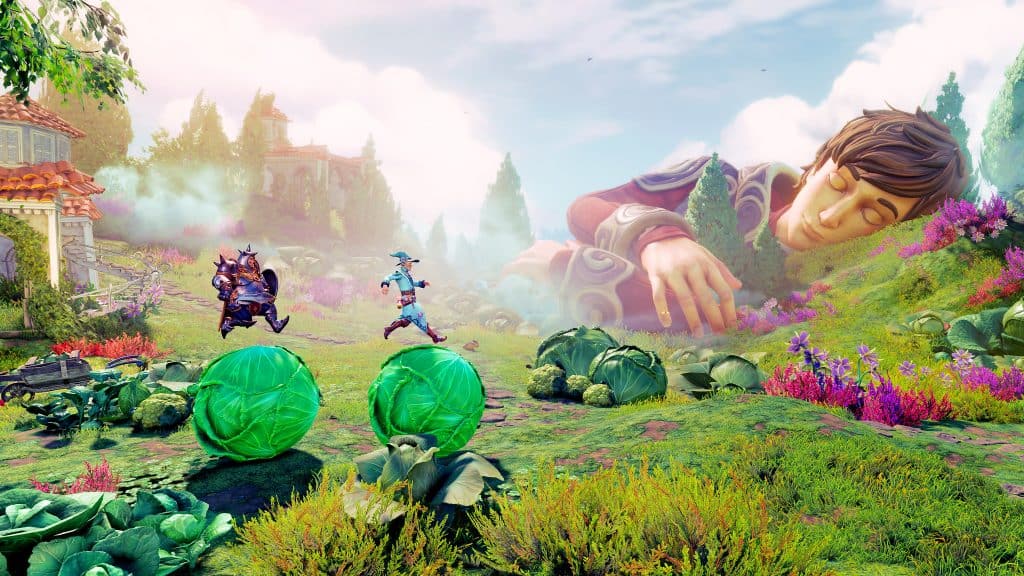 If you're looking for some platforming puzzle fun, Trine 4 is an enchanted game that will keep you interested throughout. The mystical world has a visually pleasing fantasy aesthetic, and the game continuously introduces new abilities at every level to keep you entertained.
Where Trine 4 shines though, is its local co op and online multiplayer modes. You can play the whole game solo, but multiplayer makes the puzzles a bit more difficult as you need to have multiple people doing different things at the same time; the game gets hectic and really fun to have a good laugh with your friends as they catch you off guard with some trolling.
Trine 4 supports up to 4 players to work together to take on the daunting puzzles presented.
Reasons to Play Trine 4: The Nightmare Prince
Overcooked! 2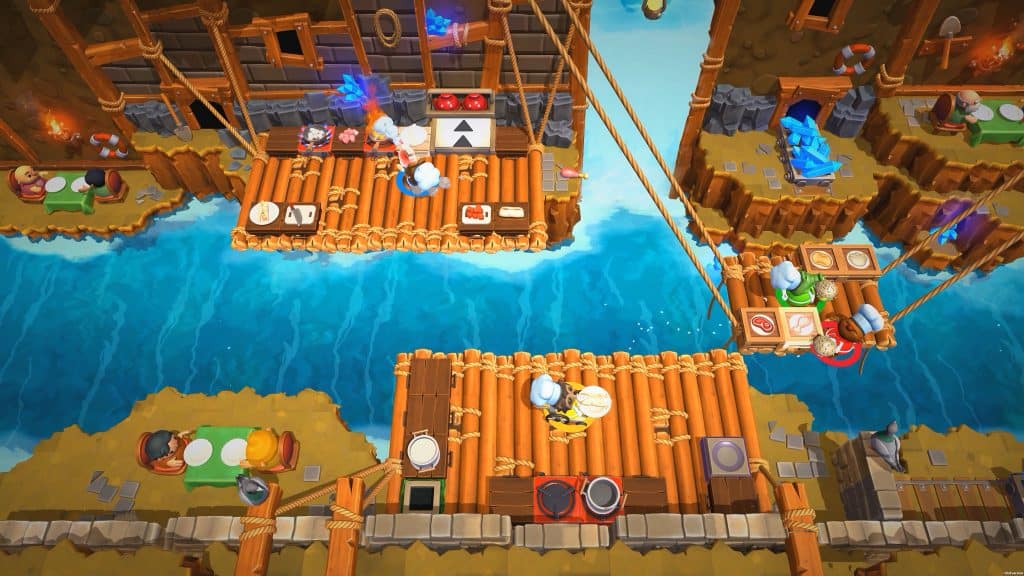 The whimsical world of Overcooked! 2 will have you cooking in the most extreme of scenarios. From a floating hot air balloon way up in the sky to a raft flowing down a swamp, Overcooked! never lets you get bored with its bizarre scenarios.
It boasts an addicting gameplay loop, forcing players to be as efficient as one can get with the provided time to cook everything just right all while managing the kitchen. With local co op and online co op support for up to four players. It's even better on the Nintendo Switch.
Overcooked! 2 is one of the best co op games but it might make your friends hate you with how brutally difficult it is. It's all in good fun though!
Role-playing Games Like It Takes Two
Tiny Tina's Wonderlands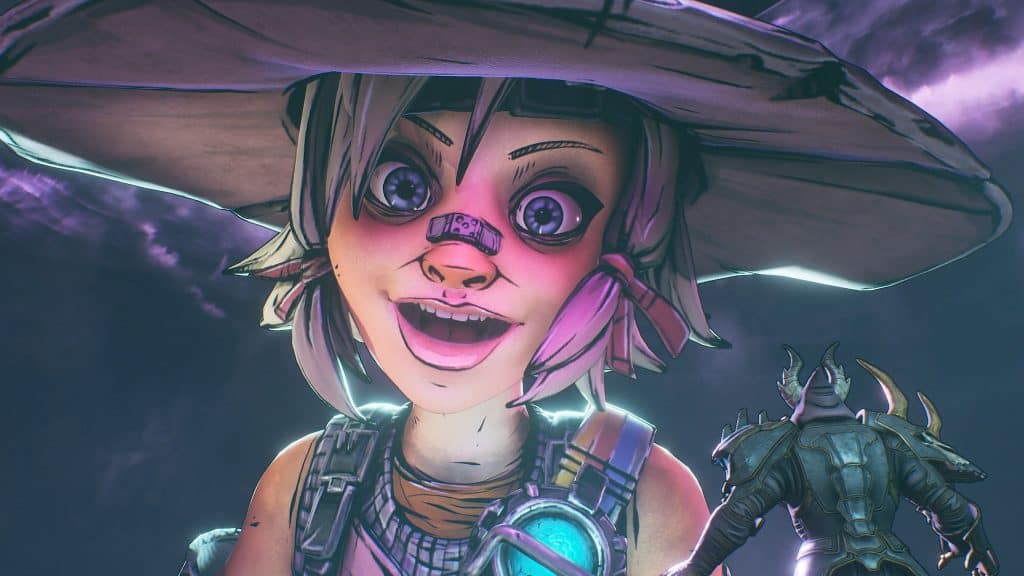 The recent spinoff of Borderlands, Tiny Tina's Wonderlands is a first-person shooter with a bombastic and colorful world with an abundance of loot to obtain.
Battle through the boss battles with other random players online or jump into co op with a friend. The dopamine hits of obtaining loot along with the wacky characters will keep you laughing and immersed throughout.
Stranger of Paradise: Final Fantasy Origin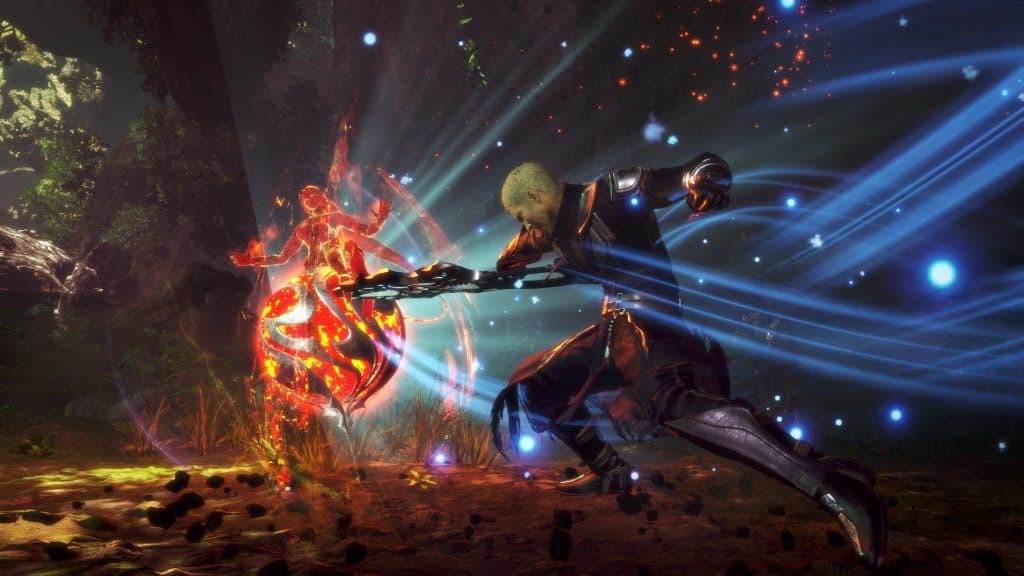 Yet another spinoff of the beloved Final Fantasy series, Final Fantasy Origin takes crazy to a whole other level. Though the game is ridiculously edgy, it embraces its over-the-top nature to such a point that it makes it feel like a comfortable and memorable experience; with its hilarious constantly overarching goal to, 'Kill Chaos'.
Behind its goofiness, Origin has lightning-paced hack-and-slash gameplay with epic bosses and setpiece action moments. There's a lot to dig into with this game, and you can do it all with friends, the game supports online co op support for up to three players.
Haven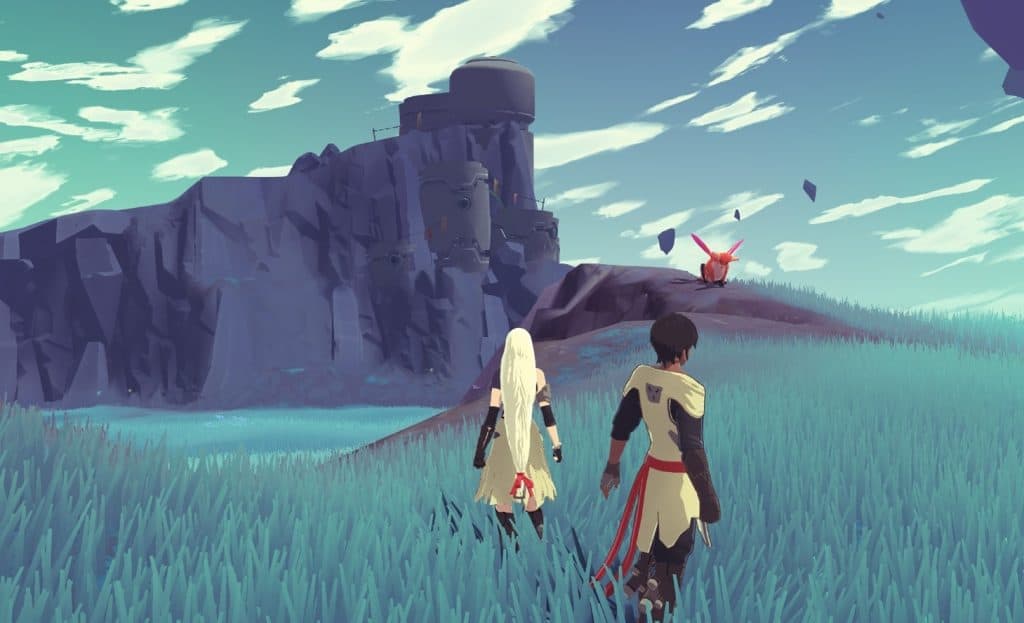 The dynamic between Cody and May was one of the strongest points of It Takes Two, and you'll be happy to find that Haven also presents the story with a lovable couple, Yu and Kay, stranded on an unknown planet.
The game has a distinct feel to it with its mature writing, stylish landscapes, and softly drawn sprites. It gives a comfortable, warm feeling that you won't want to leave. From breezing through cool prairies to dark cliffs, the game never lets you get bored with its environment.
You can experience the quiet world of Haven with a partner as the game supports local co op.
Platformers Like It Takes Two
Rayman Legends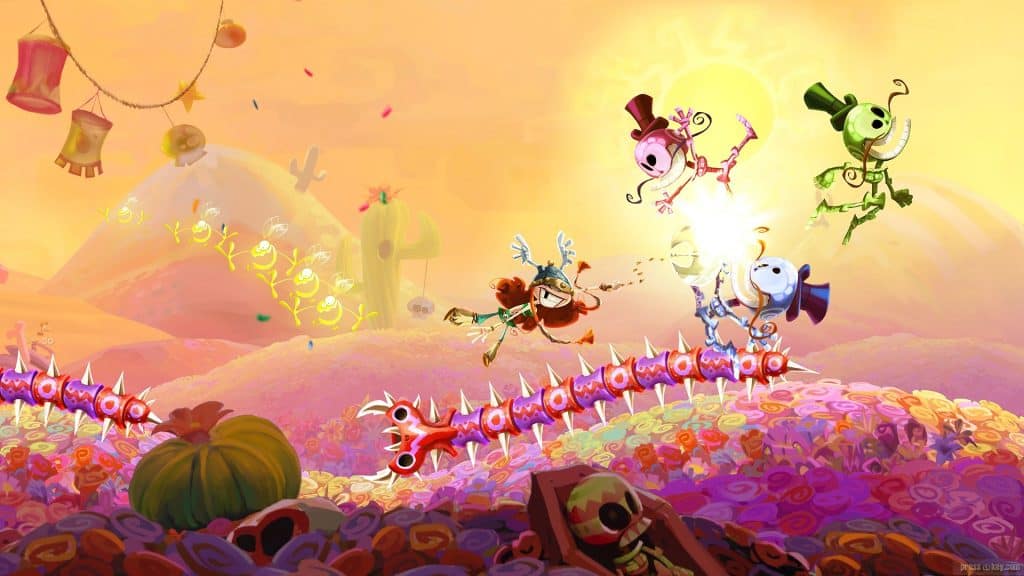 Rayman Legends will hook you in immediately with its precise platforming, multiple playable characters, and beautifully designed levels. The music levels with fast-paced platforming and boss battles will have you jamming all while awing at the aesthetics of it all; on top of all that, the game includes a local co op mode where you can team up with a buddy.
From forgotten lands to an underwater base, Rayman Legends never lets you get bored with its levels and a constant flow of new game features and playable characters to toy around with.
Sackboy: A Big Adventure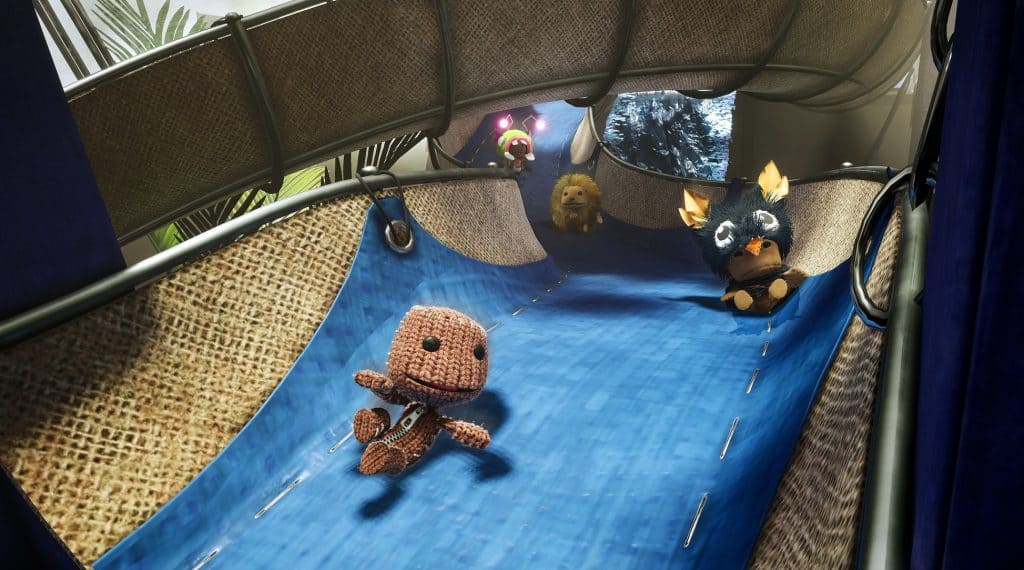 Sackboy: A Big Adventure is developed by Sumo Digital, which is famous for its Little Big Planet series. Solve puzzles and navigate the colorful world with fluid platforming that is similar to the likes of It Takes Two; Sackboy is an addicting ride that keep you smiling from beginning to end.
Super Mario Odyssey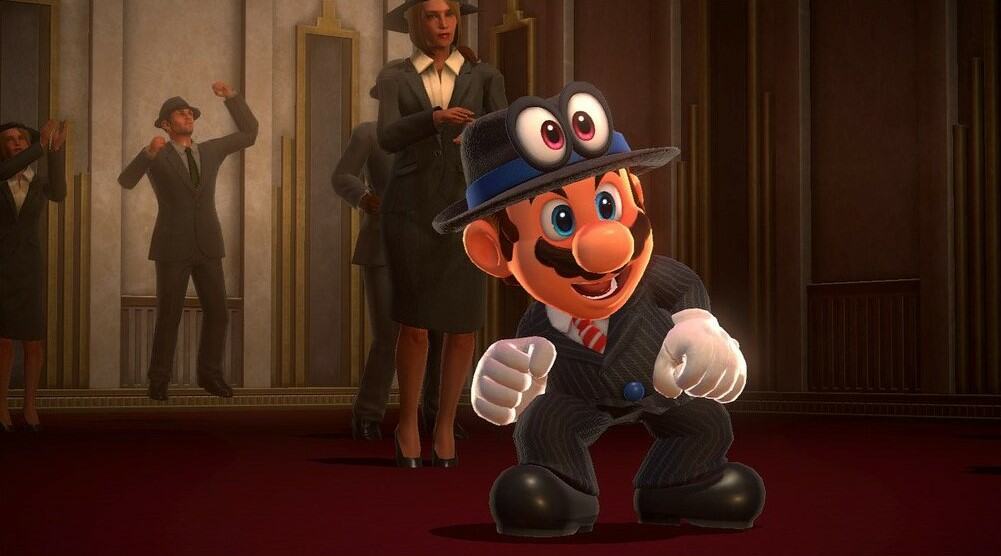 This game doesn't even need an introduction. One of the most award-winning games of 2017, Odyssey instantly earned its place among the classics and is still referred to as one of the best platformers, if not one of the best games out there.
Its incredibly fluid movement paired with Cappy, the companion hat that lets you play as any enemy, makes for an unforgettable experience. Truly a great game that'll have you bumping your head to the smooth, snazzy soundtrack while assisting in almost breaking your Nintendo Switch as you try to get the hardest moon collectibles (and fail).
Cuphead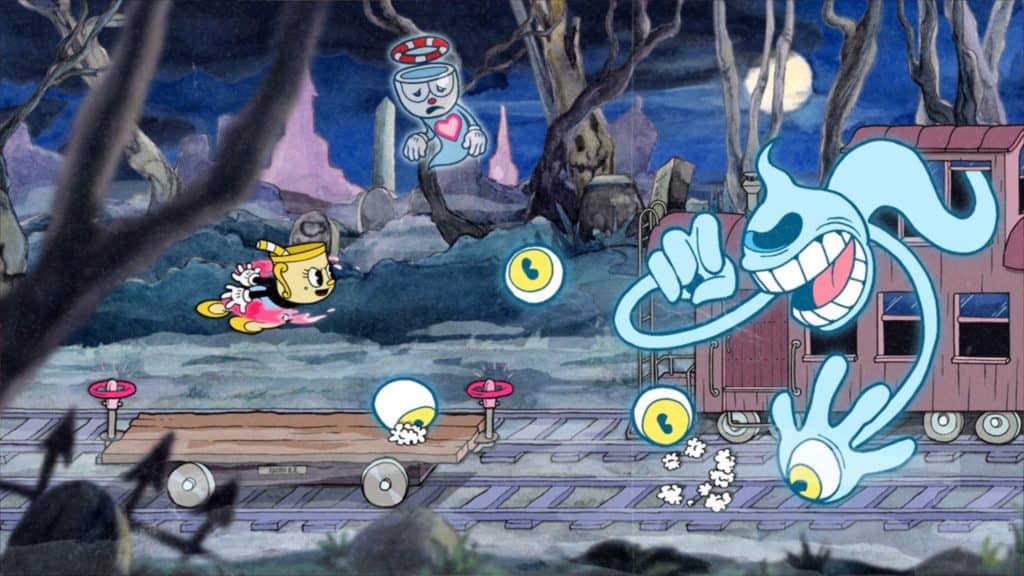 Cuphead and his pal Mugman love to play with fire, and end up getting into a twisted deal with the Devil. Similarly, Cuphead's vicious gameplay loop may make you feel like you're the one cursed. But you can endure with it with a friend! Cuphead includes local co op support, but it doesn't make the game any less brutal, perhaps, even raising the stakes up.
Jokes aside, Cuphead has a fantastic 50's American cartoon art style with precise controls to help avoid the bullets springing all around. You can upgrade your attacks and gain new abilities on your journey, but the real shine lies in its excellently designed bosses and levels.
Along with its newly released DLC, it's definitely one of the best games to pick up after It Takes Two. To play it on the go, pick it up on the Nintendo Switch!
Psychonauts 2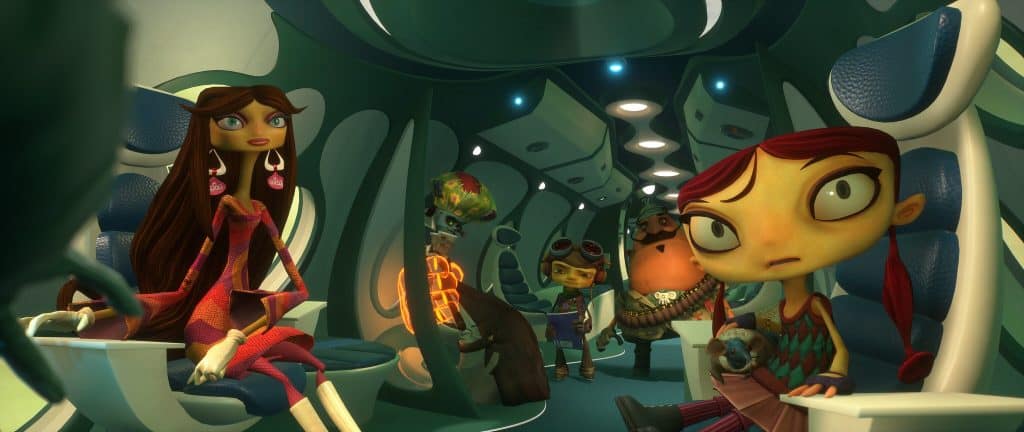 Looking for more mature tones and themes similar to It Takes Two? Psychonauts 2 is a direct sequel to the original game and will keep you immersed in its story with its vivid worlds and fantastically written characters.
Experience the mind-bending visuals of the world of Psychonauts 2 as you visit the deepest inner thoughts of characters' brains, all led behind a giant mystery waiting to be solved. Despite that, the game is jam-packed with laughs and sly, witty humor that'll have you rolling.
That's not all though, the game has fluid combat and movement, and paired with its deep mechanics and setpiece moments, you're definitely in for a ride. Despite being a single-player experience, Psychonauts 2 is sure to keep you enveloped in the story and gameplay the whole way.
Make sure to check out our guides to the Games Like Teamfight Tactics, Games Like Skyrim, Games Like Command and Conquer, Games Like Warframe as well as Games Like Fallout 4.
Conclusion
If you were sucked into It Takes Two's emotional story, heartwarming characters, and exhilarating gameplay, these are some of the best co op games that will have you covered, for the time being, ranging from story-driven narratives to customizable choice-based adventures.
They may not all have a direct link to It Takes Two, but they are great experiences in their own right and are definitely worth a try. From the dialogue-heavy world of Psychonauts 2 to the space shooter blast from the past that is Ratchet and Clank, there's a lot to unpack here, so go and have some fun!