There's something about interactive horror games like Until Dawn that just strike excitement in us. If you enjoyed Until Dawn whether for it's jump scares, the interactive storytelling, or its clever twists, then you're sure to enjoy these games.
Below are 21 games like Until Dawn that are sure to keep you on your toes and wanting more.
1. Dark Pictures Anthology: Man of Medan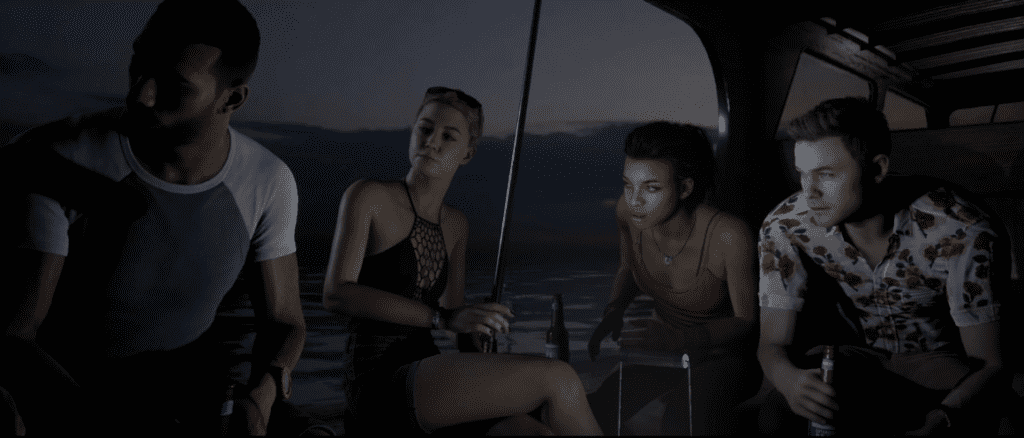 Nothing screams survival horror adventure experience on a ghost ship like the Man of Medan. This one here's a visual novel like no other and one of the eight standalone games of the Dark Pictures Anthology game movie franchise.
The developers of Supermassive Games also took the pleasure of adding multiplayer mode in two forms: Shared Story (an online 2-player co-op adventure) and Movie Night (an offline couch play with up to five friends). Players would take charge of the fate of different characters throughout the story from beginning to end.
The game puts players in charge of the lives of four college students and a captain of the boat Duke of Milan as they venture on a diving trip to search for the remnants of a WWII-era plane.
2. Dark Pictures Anthology: Little Hope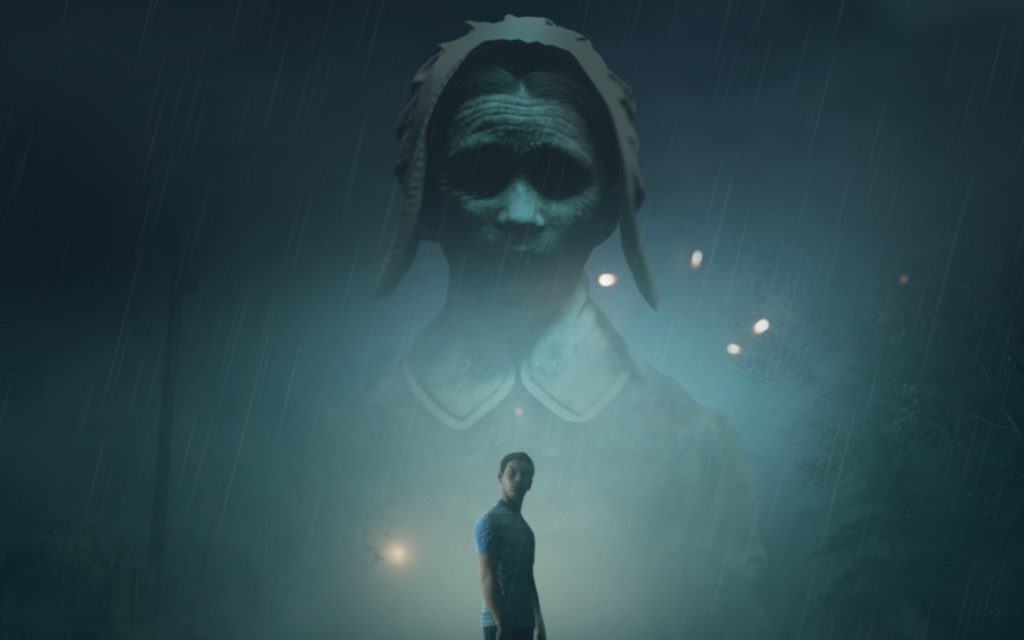 The second standalone game developed by Supermassive Games, Little Hope brings players into the abandoned town of Little Hope with a dark history concerning accusations of witchcraft by a young girl way back in the 1690s.
Similar to its prequel, this interactive horror adventure game places players in charge of four young adults trapped with their professor facing demons of the past and present. Uncover the mysteries of Little Hope and keep your protagonists alive in this compelling horror story.
3. Dark Pictures Anthology: House of Ashes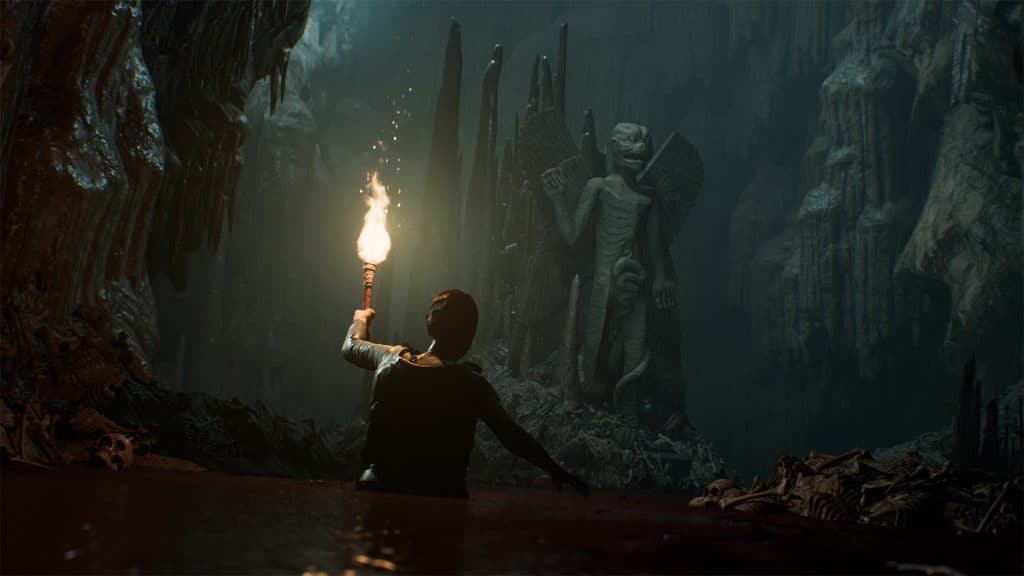 The latest of the Supermassive Games franchise comes the standalone game, House of Ashes with a setting like no other. This is a tale of friendship and trust between adversaries towards a common enemy.
As a co-op or players of up to 5, take charge of the fate of a US military unit on the search for chemical weapons during the Iraq war only to unearth something even more hellish- the cursed dreams of a mad king.
4. Detroit: Become Human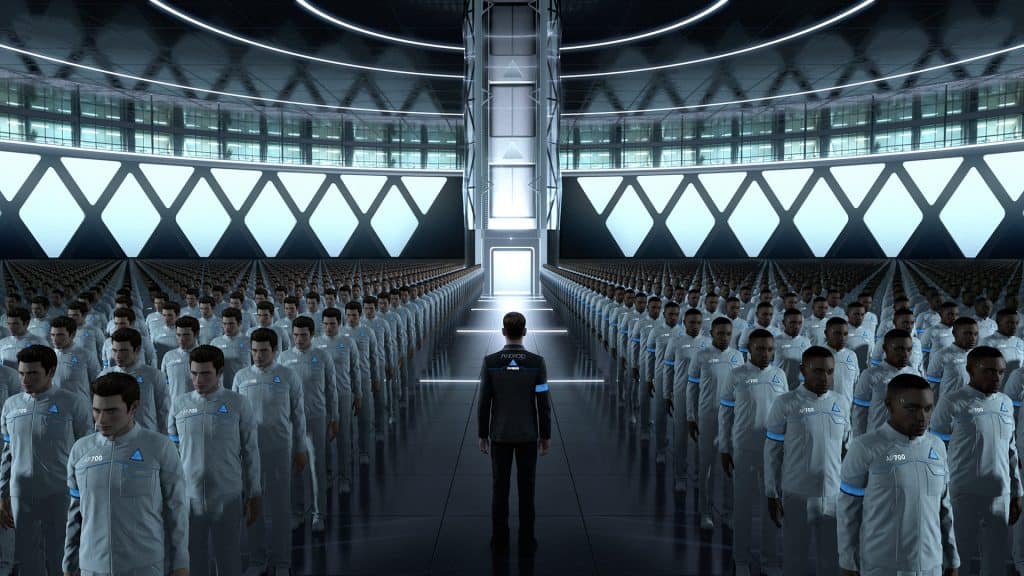 A bit of a stray away from the supernatural force and jump scares, Detroit Become Human is a lot more of an interactive drama and nothing like a horror game. It's a single player game where you're placed in the city of Detroit, revitalized by the integration of AI robots in to everyday life.
Throughout the story, you're put into control of different AI robots each with their own backgrounds, characteristics, and experiences.
While each AI experience may seem like a standalone story, you would eventually see their lives converge and the consequences, whether good or bad, would become apparent in the long run.
If you're a fan of sci-fi action, drama, and a game that touches on the moral aspects and boundaries of when a machine is more than it is because of its intelligence, then definitely give this game a try.
5. The Quarry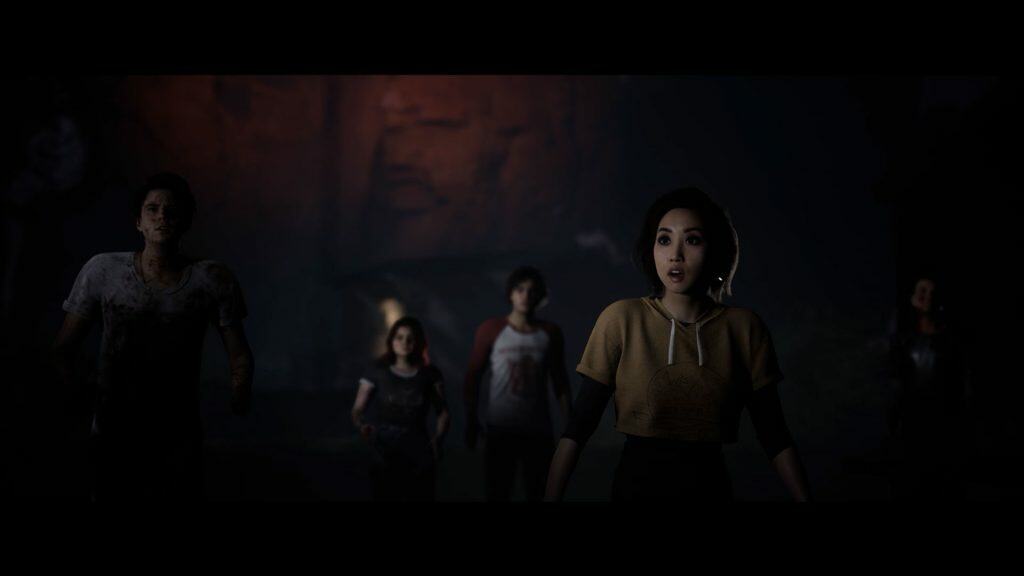 Just one of the best games by Supermassive is The Quarry which premiered last June 2022. Players are placed in the shoes of nine teenage counsellors as they attempt to survive a night in Hackett's Quarry at the same time uncover the truth of the Hackett family.
Like Until Dawn, your choices or the choices of your seven other companions in couch play would mean either life or death when playing this game. If you're up for the challenge of getting through a survival horror fiesta of a night, then this game's for you.
6. Telltale Games: The Walking Dead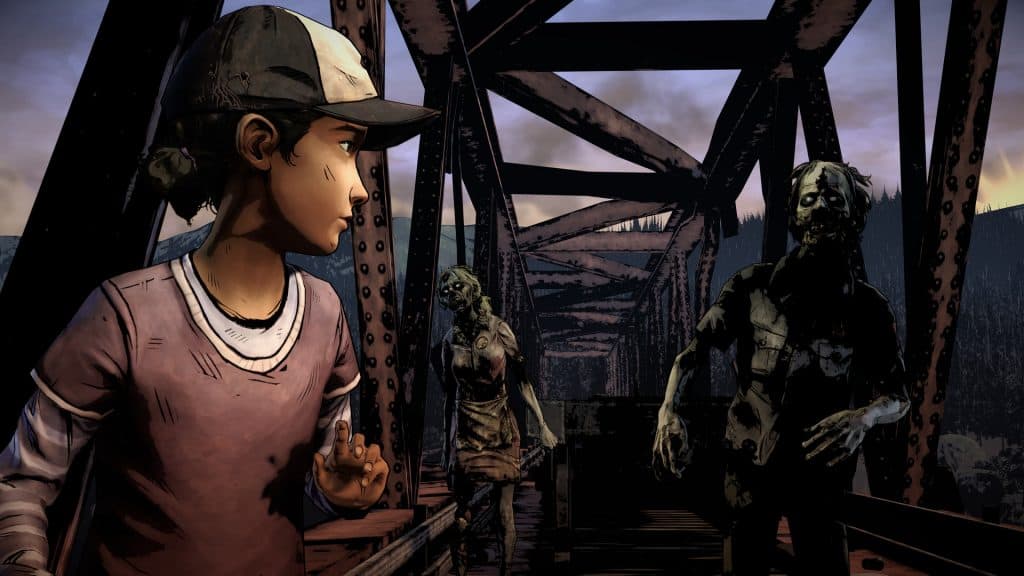 One of the classics, the Walking Dead is the first interactive drama of the Telltale Definitive series where, just like Until Dawn, choices play a huge part in whether the people around you survive or not.
Quick time events are just as apparent here as it is in the other games so you best be quick-witted with your decisions if you want to survive a zombie apocalypse.
Whether it's leaving a character behind or choosing who to help, hesitation usually means death in these types of games.
7. Telltale Games: The Wolf Among Us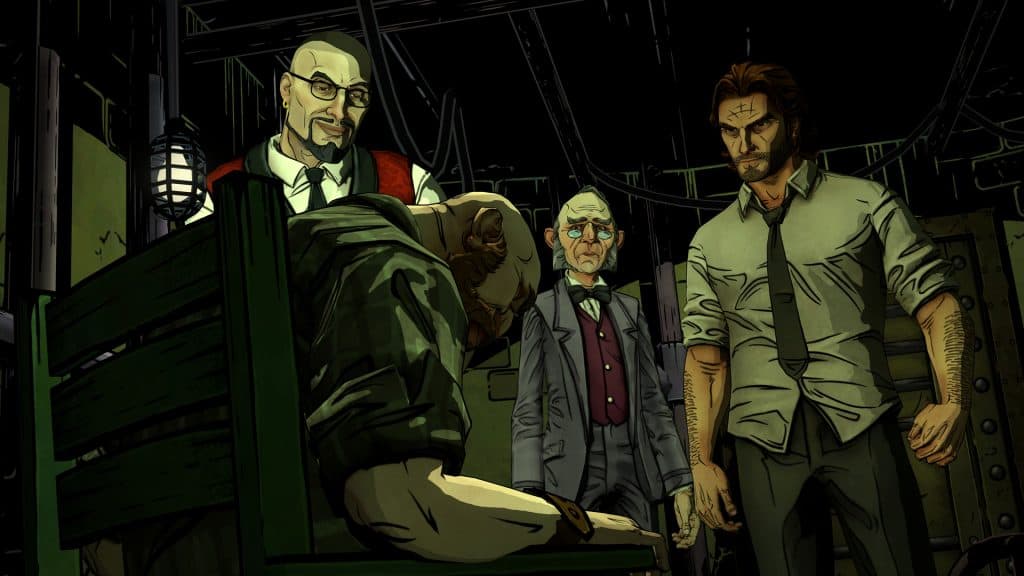 Ever wondered how it's like to watch over your favourite folklore and fairy-tale characters? You can figure that one out through the shoes of Bigby Wolf, the lone sheriff of a clandestine community called Fabletown that's filled with all sorts of creatures from the legends.
Find the serial killer in Fabletown before he finds his next victim. If you're up for a little mystery-drama type of game, the Wolf Among Us may definitely peek your interests.
8. Inpatient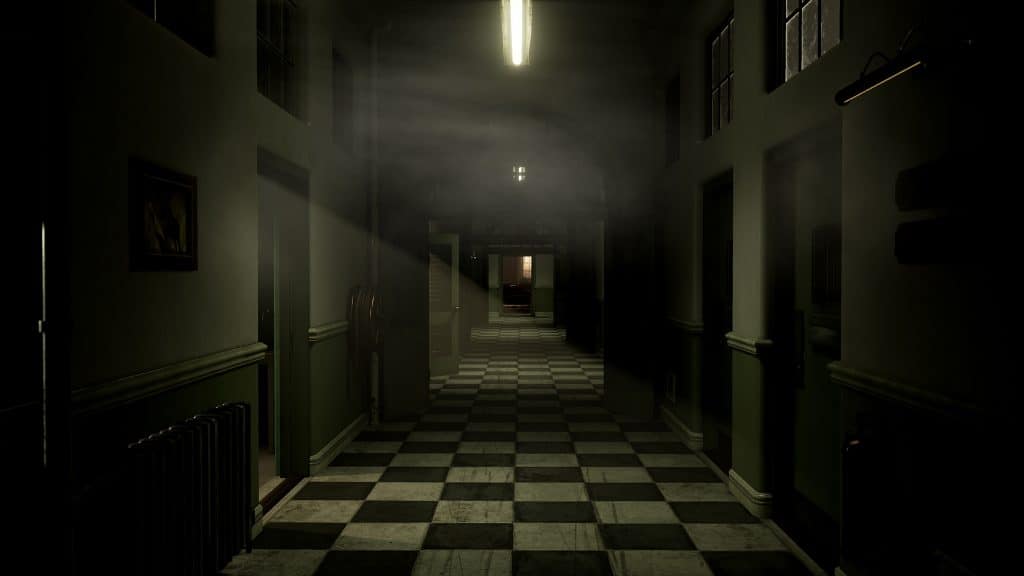 Losing memory of what you did the night before is scary enough as it is. Imagine waking up at a private ghost clinic with no recollection of how you got there.
Here in The Inpatient, you play as a patient suffering from amnesia who wakes up at the Blackwood Pines Sanatorium, a recurring explorable location in the Until Dawn universe. The game takes place approximately 60 years before the events of its sequel.
Uncover the truth of your purpose and the mysteries of the Sanatorium in this survival horror game. See if you have what it takes to survive a night in this haunted facility.
9. Heavy Rain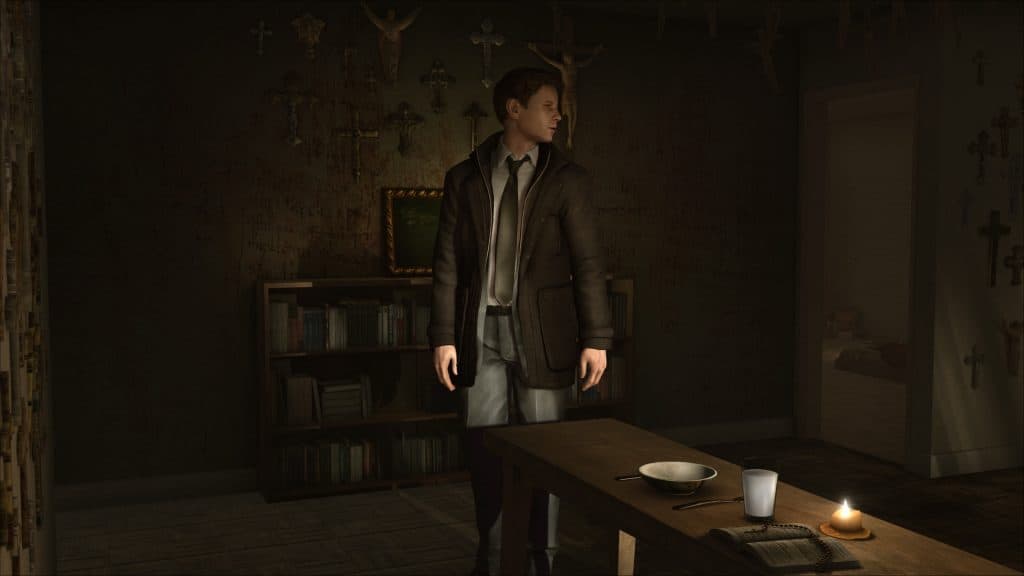 Heavy Rain is a cinematic psychological thriller developed by Quantic Dream originally released for the PlayStation 3 way back in February 2010. In 2016, it gained a huge upgrade to its graphic visuals when it came out as a remastered version for modern platforms.
While a lot of critics with fresh ears have acclaimed the voice acting may be a bit off in the latest version, Quantic Dream made sure that the story is still yet one to be told.
You take the role of a wide array of characters from different motives and backgrounds to catch the infamous Origami Killer, who leaves an origami figure on the victim's righthand.
10. Firewatch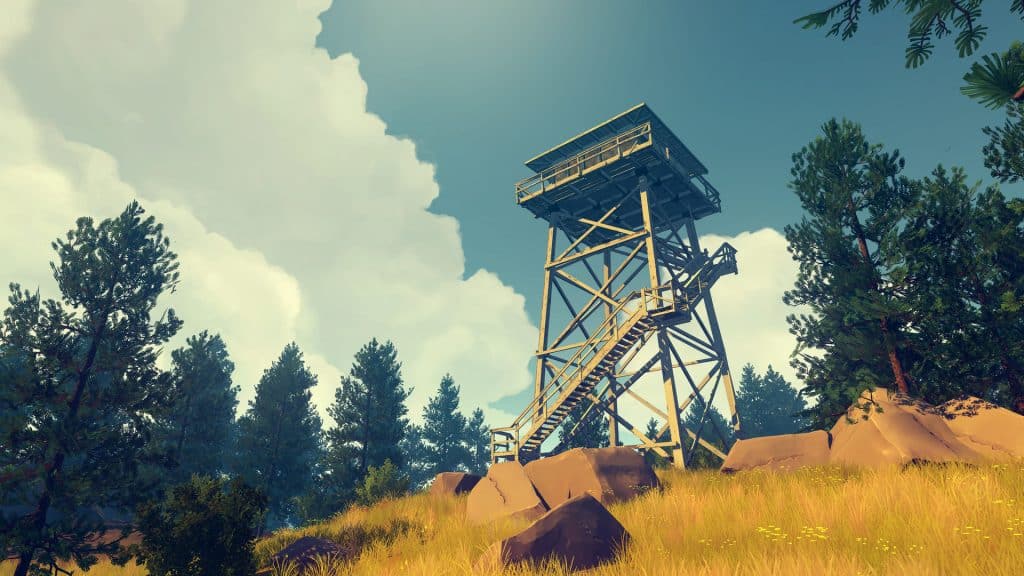 While definitely missing the horror title like the other games on this list, Firewatch is still a fun mystery and adventure experience.
The game released last February 2016 for most platforms including Windows, Linux, Xbox Series, and then for the Nintendo Switch later in 2018.
While there isn't much of a horror aspect to the game, Firewatch does give a strange mystery vibe credited to its story. You play as Henry, a fire lookout in the Shoshone National Forest in 1989.
As your relationship develops with your supervisor named Delilah, whom you communicate over with a walkie-talkie, strange things start to happen and you start to question if things really are what they seem to be.
11. Quantum Break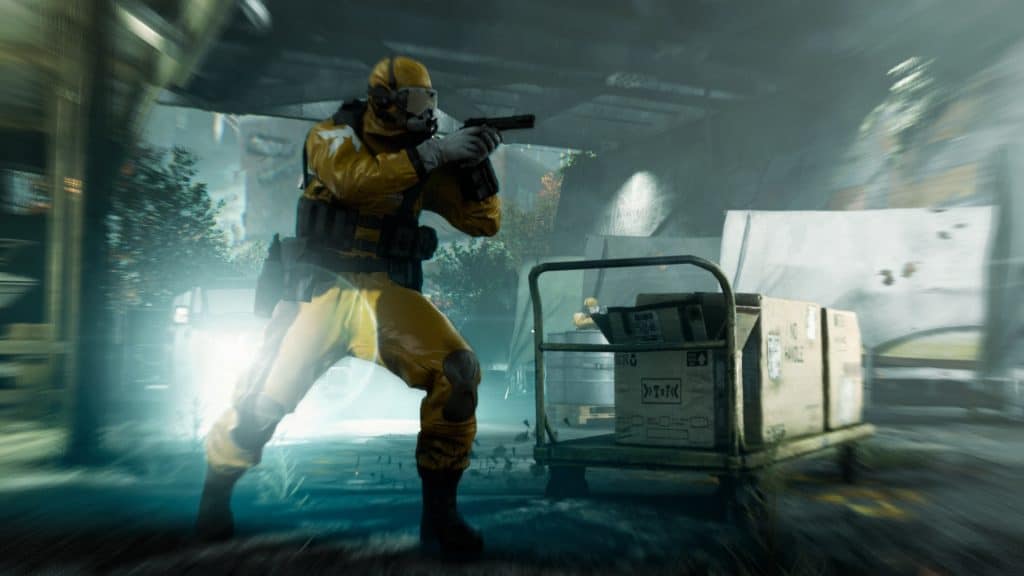 Quantum Break offers a lot more action compared to games like Until Dawn as it focuses a lot on shooting and time travel. Like the start of any good sci-fi story, a slight miscalculation in a science experiment had gone wrong leading two men to have time-based abilities.
You'll play as Jack Joyce, the main protagonist of the story, as he uses his granted powers to revert a fracture in time that would bring about the end of the world.
If you're into time travel, cinematic shooting, and a stylish story-driven shooter game, Quantum Break would definitely be a neat experience for you.
12. Silent Hill 2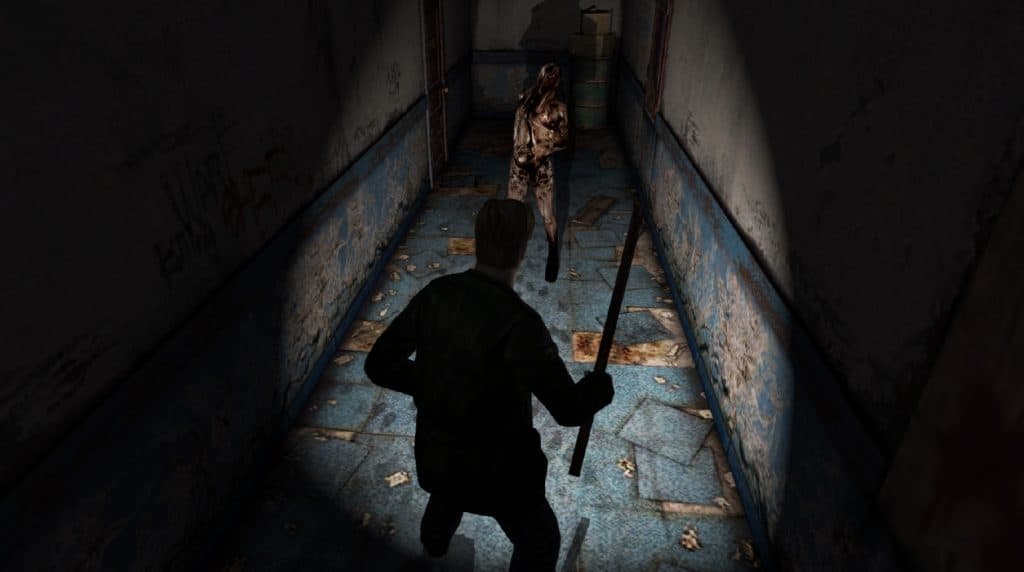 Another interesting set of games like Until Dawn is the Silent Hill series. Although, we'll only be focusing on the 2nd entry of the franchise as it offers a standalone story and is regarded as the cream of the Silent Hill crop.
While it is still an older game compared to the ones on this list, it's still considered to be pretty terrifying for its age. If you're more into gameplay and a good story, you'll find this Silent Hill game to be quite a charmer.
13. The Last of Us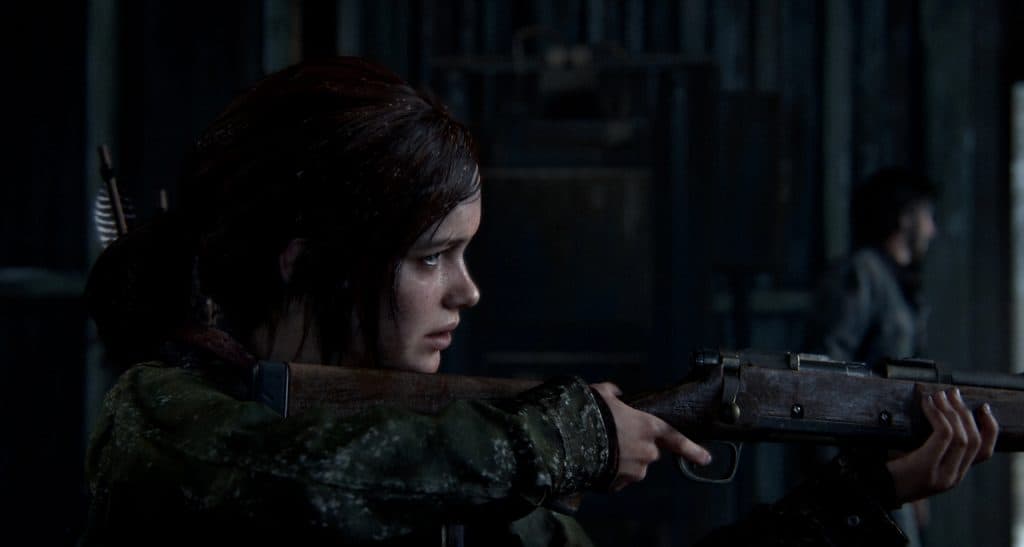 If you're in the field for an adventure game with slightly less horror elements than the other games on this list, give The Last of Us a chance.
After a brain-altering, fungal-based pandemic infected majority of the world's population in 2013, the game takes you to humanity surviving 20 years later in the year 2033 in a post apocalyptic world.
Venture through the world of fungi-infected people and malicious bandits as Joel to fulfil a a friend's last wish and make amends with his past.
Although the Last of Us may not have multiple endings compared to games like Until Dawn, the developers of Naughty Dog were sure to conjure you a story that's one for the books.
14. Alien Isolation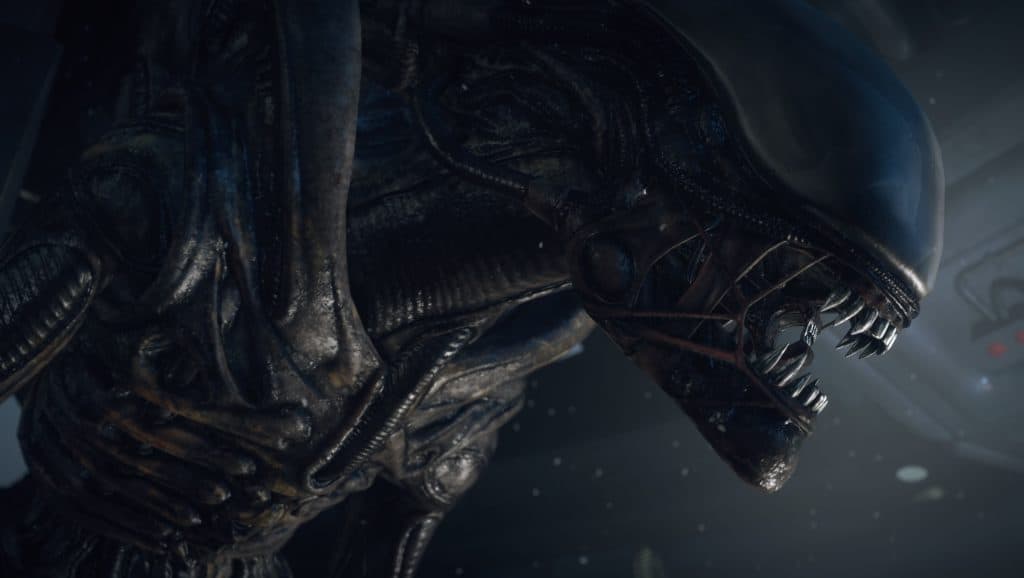 Ever wondered how it's like trying to survive in an abandoned space station filled with terrestrial serial killers and frantic survivors? Ellen Ripley could tell you that it isn't a very fun experience.
This single player atmospheric horror game brings the horrific atmosphere of being hunted by a deadly predator while investigating the disappearance of your mother aboard the space station Sevastopol. Find out the horrors that befell the space station and survive in Alien Isolation.
15. Life is Strange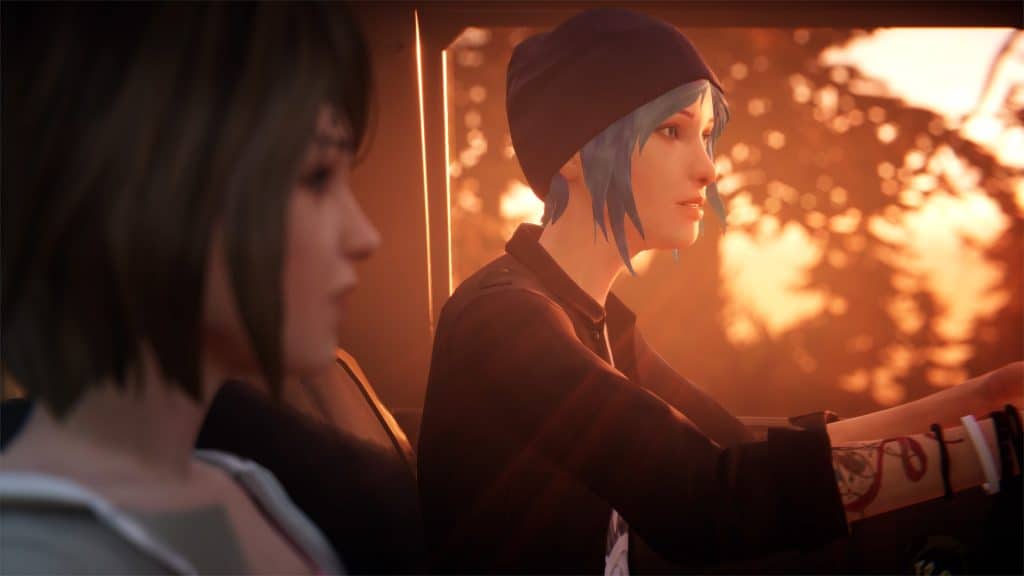 To have the power to rewind time at any given moment should be pretty blissful. Life is Strange lets you experience this supernatural power through the life of Max Caufield, an 18-year old photography student.
This is the first game of the Life is Strange franchise since 2015 with more to come in the following years. While certainly not a survival horror game like Until Dawn, it is sure to bring about emotions with the main character and the game's story.
If you're ever up for the graphic and drama types of video games, the Life is Strange series is usually the way to go. The game is also available in most platforms including Windows, Linux, Xbox, and the Nintendo Switch.
16. Life is Strange Before the Storm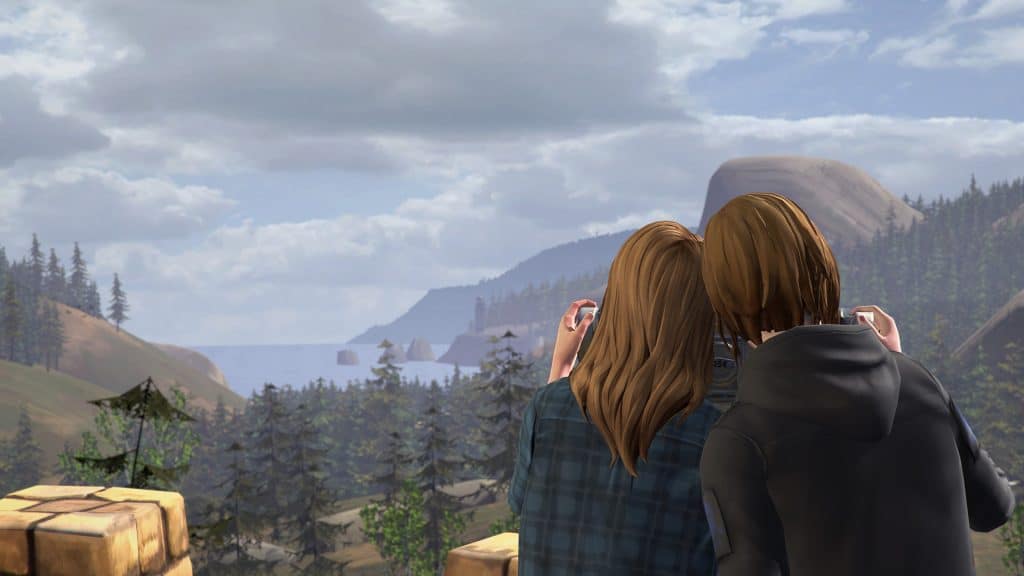 This is the sequel to first Life is Strange game that still yet does not shy away from the mysterious force of the universe. Life is Strange: Before the Storm focuses on the life of 16-year old Chloe Price and Rachel Amber, her childhood friend.
Like Until Dawn or most games in this list, the choices you make in Life is Strange play a significant part in the ending you get due to the butterfly effect from your actions.
17. Life is Strange 2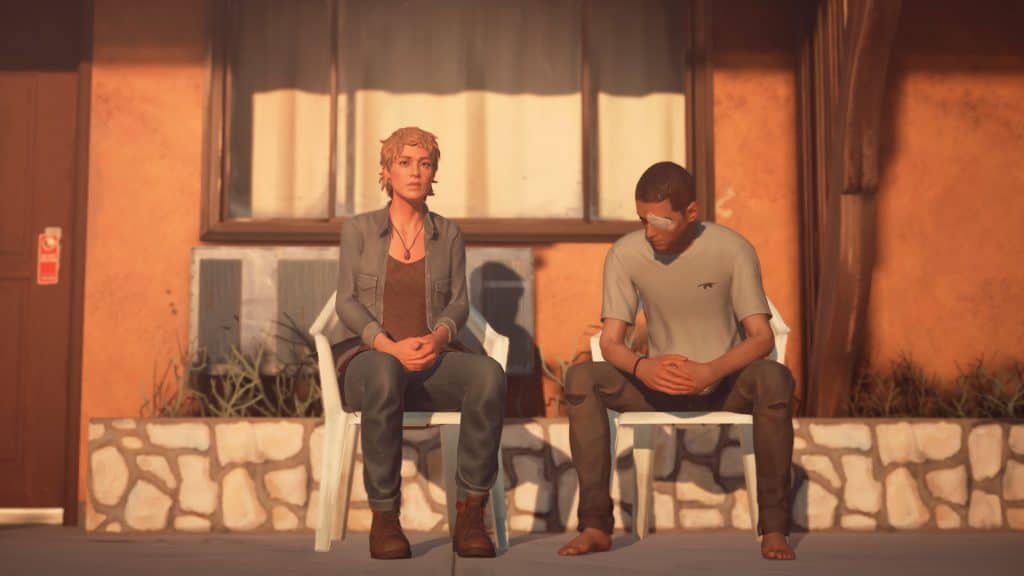 Like the previous entries of Dontnod Entertainment, Life is Strange 2 offers multiple endings depending on the variety of choices you make in the game.
This one follows 2 brothers, Sean and his younger brother Daniel. While the two of them adore each other, there are quite a few disagreements between them.
Would brotherly bonds remain strong or would ties finally be cut free? You decide in Life is Strange 2. Just like its previous entries, the game comes available in platforms including Windows, Linux, Xbox Series, and the Nintendo Switch.
18. Hidden Agenda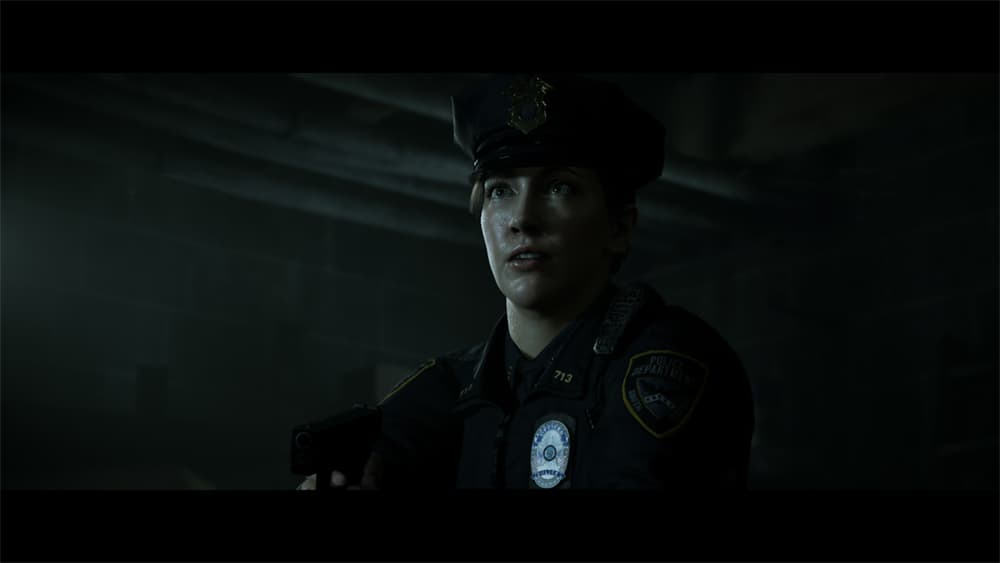 Hidden Agenda is one of the best games if you're into games that delve into the mystery of solving crime and murder. Take the place as homicide detective Becky Marney through the investigation of a serial killer whose forte is to leave traps at the crime scene to kill first responders.
This is considered to be one of the best games developed by Supermassive Games for its integration with PlayLink. While you may play solo, you may also choose to play with up to six players.
Together, you and your friends decide the outcome of the story and solely decide if the characters you influence live or die.
19. Beyond: Two Souls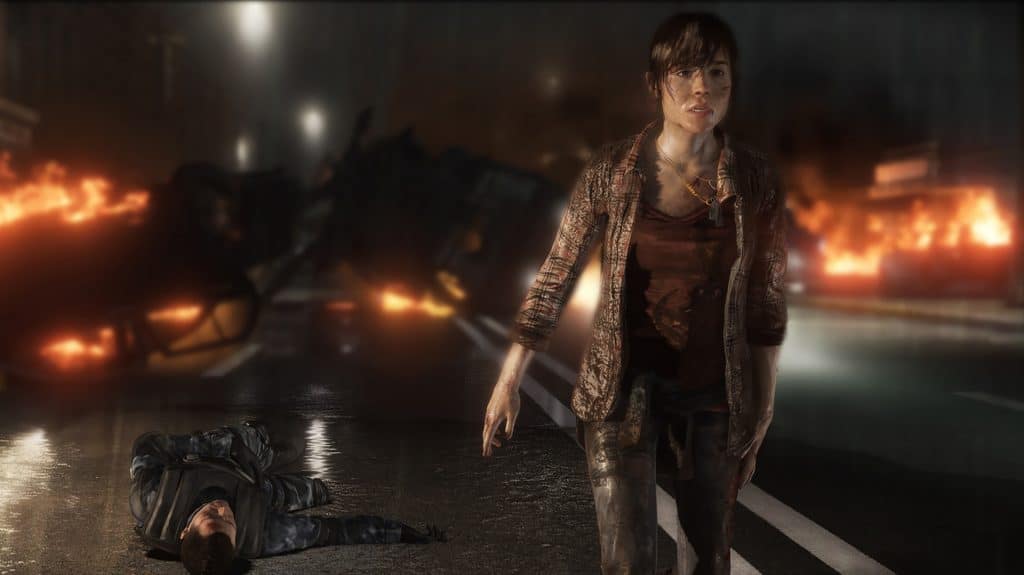 Beyond: Two Souls comes out as more of an interactive drama rather than a game. This is Quantic Dream's 4th entry and definitely should be included in your list of must-play games like Until Dawn.
You play as Jodie Holmes, a unique young woman specially tethered to a ghostly entity called Aiden. The story follows Jodie through 18 years of her life and centres on questions of the happenings after death and the purpose of her existence.
20. The Evil Within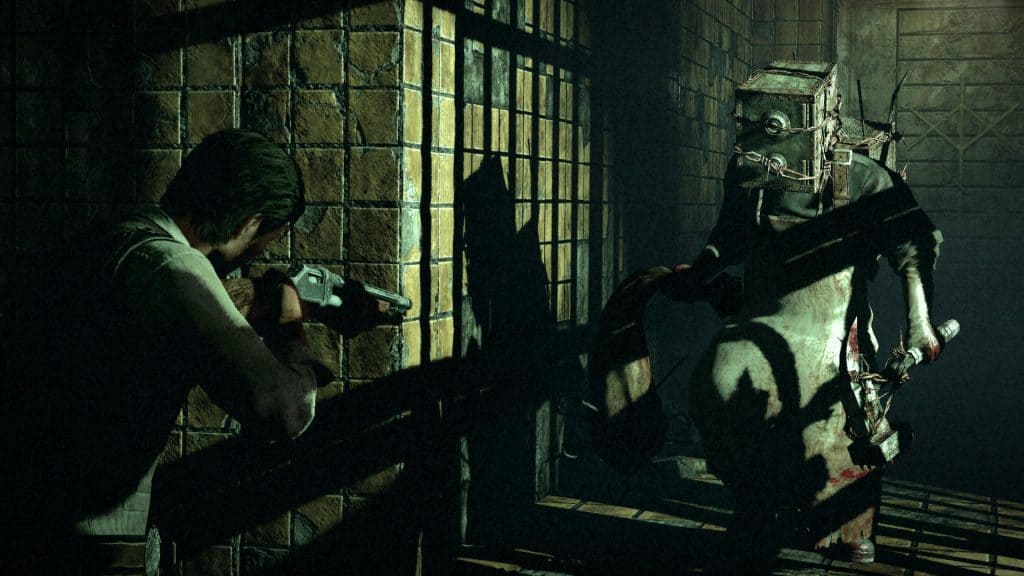 If you were ever a fan of Resident Evil, then you'd probably know about its creator Shinji Mikami. He returns to his survival horror roots with The Evil Within which premiered October 2014.
You take on the role of Sebastian Castellanos, a homicide detective investigating a series of killings at the Beacon Mental Hospital only to uncover something much more evil.
Similarly to Resident Evil, you can expect this game to retain the same level of gore and grime when you decide to play this game filled with supernatural terrors.
21. The Evil Within 2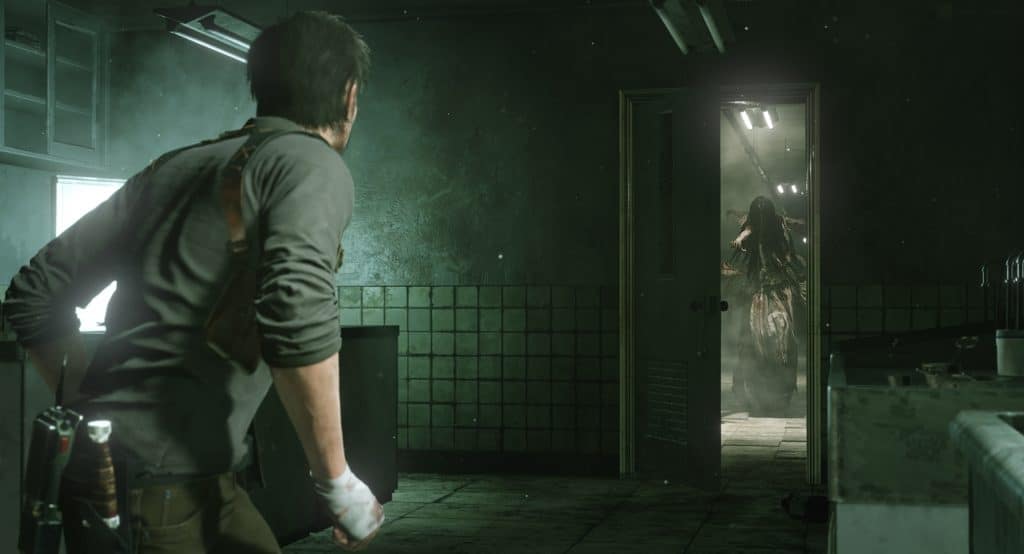 The Evil Within 2 focuses on the story of Sebastian Castellanos's missing daughter and the fact that she's somehow alive. While the sequel to the 2014 horror game does retain much of the gruesome atmosphere, it still had not improved from its unconvincing dialogue and voice acting.
Nevertheless, The Evil Within 2 is characterized to be an ambitious and genuinely intense series of drama and horrific fights with creatures of Shinji Mikami's worst imagination.
If you loved the first entry of The Evil Within franchise, then there's no reason not to try out this sequel developed by Tango Gameworks.
Don't forget to check out our guides to the Games like Stardew Valley, Games Like It Takes Two, Games Like Teamfight Tactics, Games Like Skyrim, Games Like Command and Conquer, Games Like Warframe as well as Games Like Fallout 4.