Warframe's co-op features and ever-growing customizations options have only caused it to grow in popularity. The combination of multiple amazing elements that Warframe brings to the table makes switching away from it no easy task.
Fortunately, there are a lot of games out there that bring their own spin to the genres that Warframe excels at. This list of the best games like Warframe will give you a variety of alternatives, letting you choose the best one for you depending on what you love the most about it.
Games to Play if You Like Warframe
Warframe excels in several domains. The following list of games has various similarities to it while offering a whole new set of experiences with them.
The Borderlands Series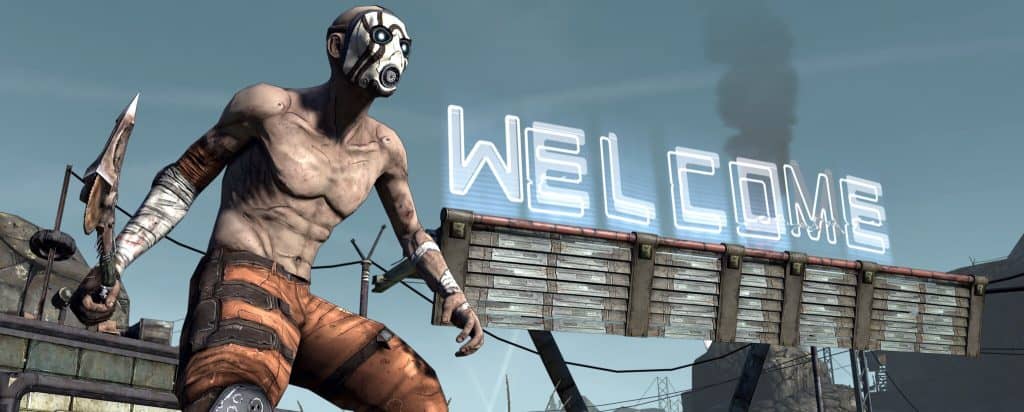 Often regarded as one of the best looter-shooter games available, the borderlands series offers players an abundance of fun gameplay through a story campaign that is self-aware enough to not take itself too seriously.
The games in this series come with nearly endless amounts of side quests, letting you play them at the pace you want. The selection of usable weapons available only gets more extensive and absurd with every new game in the series, making exploring this world a delight.
You can complete quests and take on bosses in Borderlands alone or invite teammates to do it with you.
Destiny 2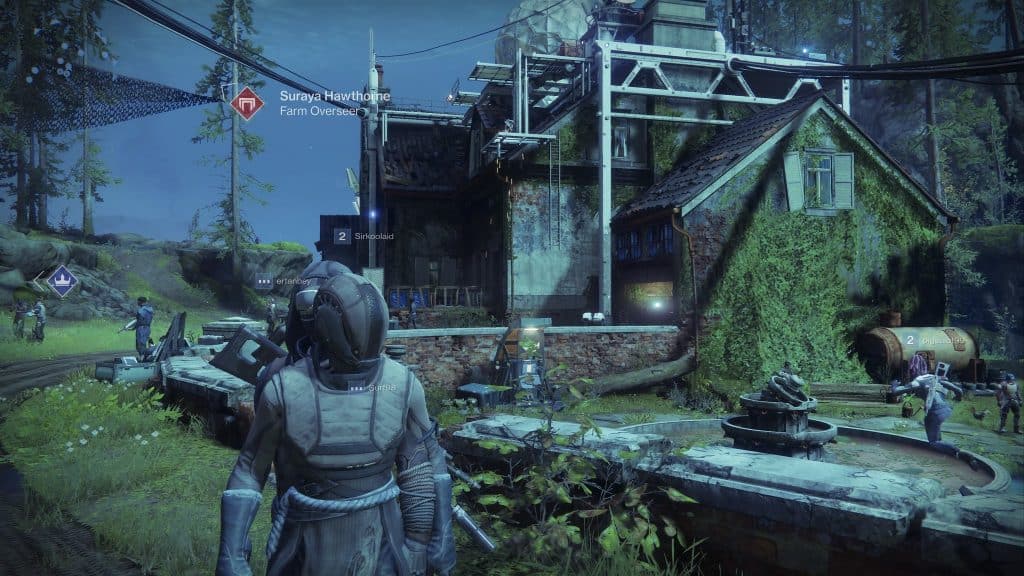 Even if you're moving away from Warframe after spending several hours on it, you will feel right at home with this one.
Destiny 2 takes you through a surprisingly engaging story campaign for an MMO, making it one of its biggest selling points. You will constantly find upgrades throughout your adventures to get you more equipped to deal with harder foes.
Destiny 2 is a free-to-play title with enough content to let you decide if you want to get its paid expansions.
Path of Exile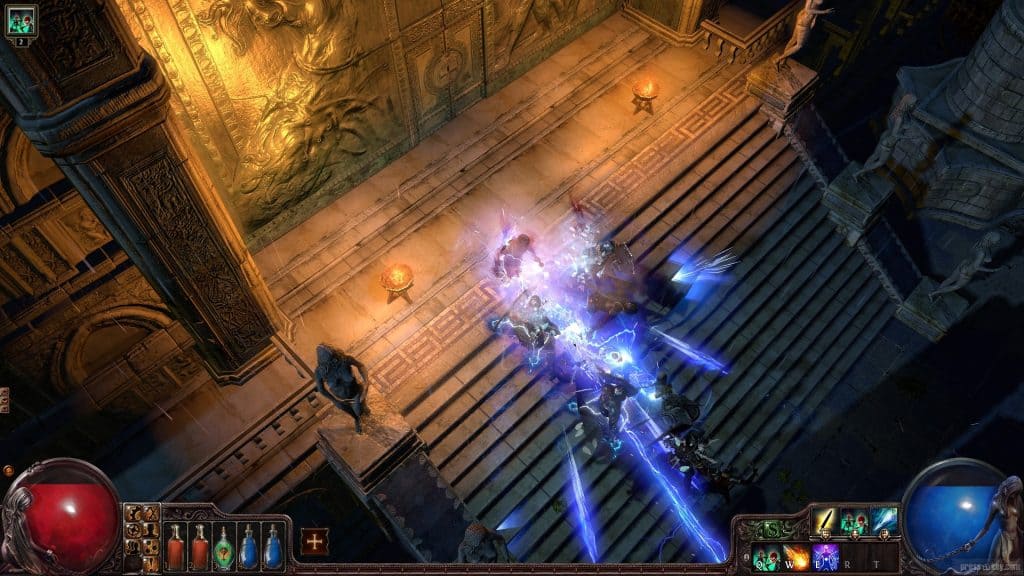 While Path of Exile's isometric camera angles might make it look very different from Warframe, its RPG elements and freedom of character customization will feel incredibly familiar.
Path of Exile is an action RPG that focuses on building a unique character to deal with your foes. The game consists of one of the most extensive skill trees in the genre while having it only be the first layer of customization. As you adventure through the game, you will find a ton of items with distinctive characteristics, giving your character a further sense of individuality.
The PvP mode of the game adds whole new later to the game, especially as a free-to-play game.
Deep Rock Galactic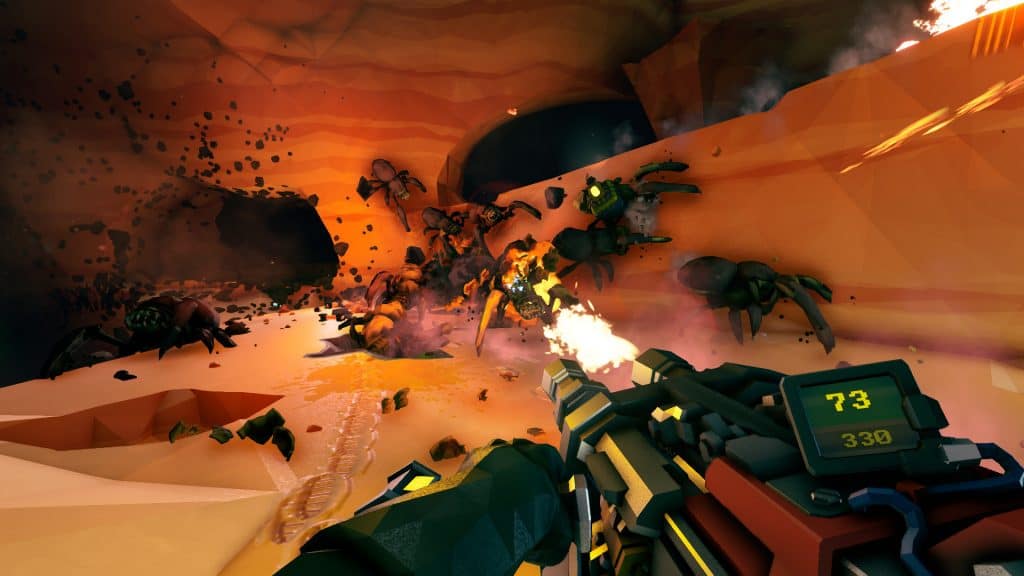 If you enjoy the co-op Aspect of Warframe, the use of team synergies found in Deep Rock Galactic will not disappoint you.
With a far-reaching story concept like Warframe's, this game lets you and your team play as dwarves in space, fighting enemies and taking down evil mining groups.
Deep Rock Galactic is known for its customizability and team combination. Each team member will be able to play their own, unique character and fill in a specific role that will help the team overcome several encounters throughout the game.
Tina's Tiny Wonderland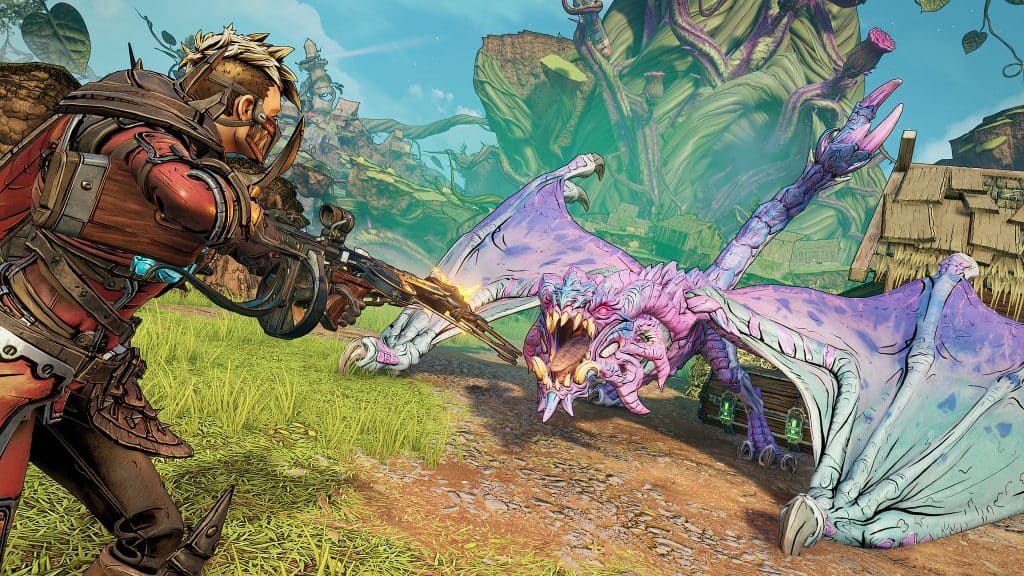 Spinning off from a DLC of Borderlands 2, Tiny Tina's Wonderland takes everything you know and love about the Borderlands series and throws it in a fantasy setting. The addition of spells slots combined with its medieval environment makes you feel like you're traveling through a tabletop RPG game.
This game uses the classic borderlands formula while adding on its own twist with a new variety of weapons and NPCs. It offers you a fairly large map to explore alone or with a couple of friends.
The Monster Hunter series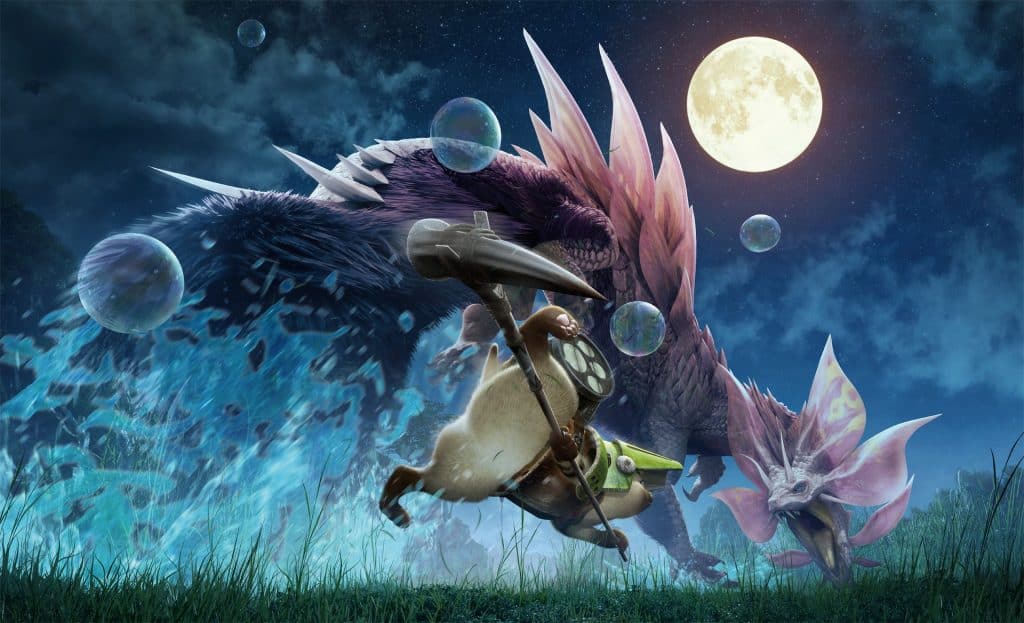 Joining forces with friends to take down difficult foes in the monster hunter game universe will easily remind you of Warframe, even if the grind for resources may bring back less pleasant memories of it.
Games like Monster hunter world will pit you against fearsome bosses that grant you better gear upon being defeated. Even with what would seem like a repetitive formula, Monster Hunter manages to add enough variations to keep the game fresh and have you stay hooked.
Star Wars Old Republic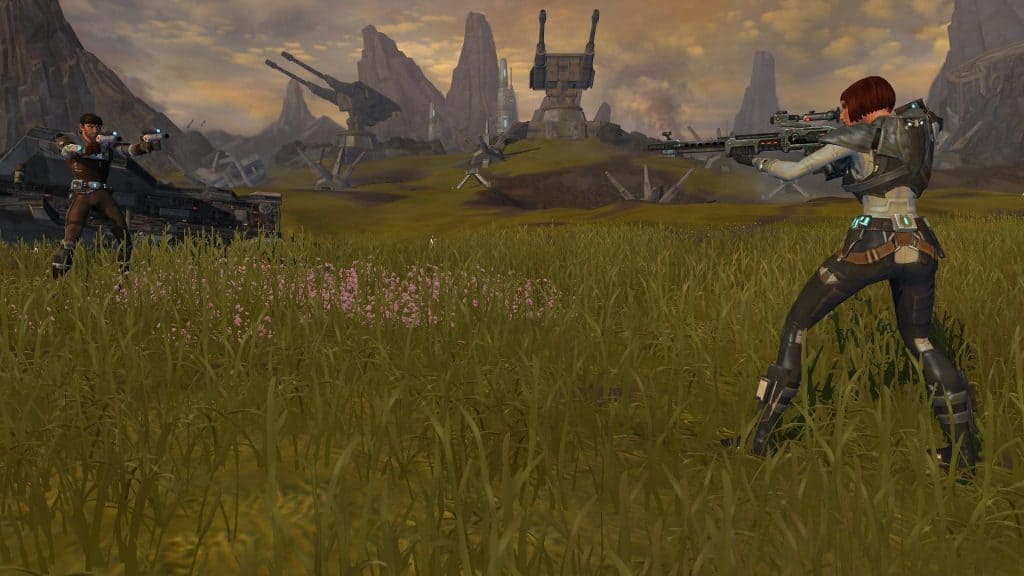 Star Wars Old Republic sits rights up there with Warframe on the list of old MMORPGs that are relevant to this day.
While Old Republic may struggle to keep up a few games released today, it can do a great job filling the space Warframe left in your mind. The MMO aspects of the game are similar to that of Warframe and can easily be understood by players.
Necromunda: Hired Gun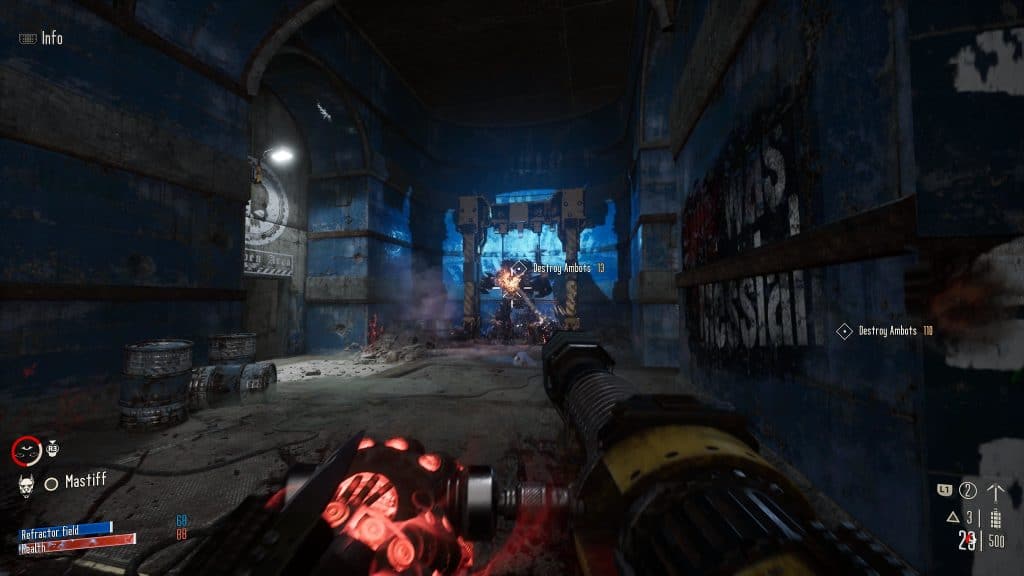 While Necromunda does not have the online multiplayer capabilities that Warframe offers, it is still a great option to scratch that FPS itch you might have.
The game heavily focuses on its strengths as a gore-filled shooter, giving you action-packed moments as you fight sci-fi-themed enemies. You are assisted by your cybernetic pet companion who can be upgraded as you progress through the adventure, and be used to distract your foes.
Endless Firepower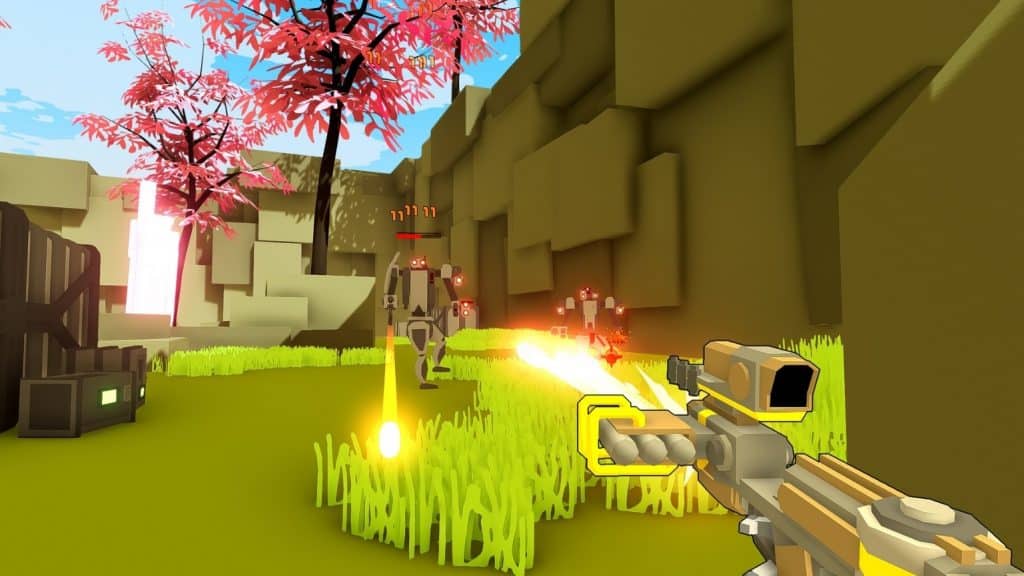 If you're tired of the old dark-themed looter shooters, Endless Firepower is a great alternative to Warframe that doesn't try to follow the edgy environment trend.
This Roguelike game takes you to various planets to go through the course of its map, taking down enemies and finding new loot. Each planet ends with a fun boss battle that can have varying degrees of difficulty depending on your choice of weapon.
Warface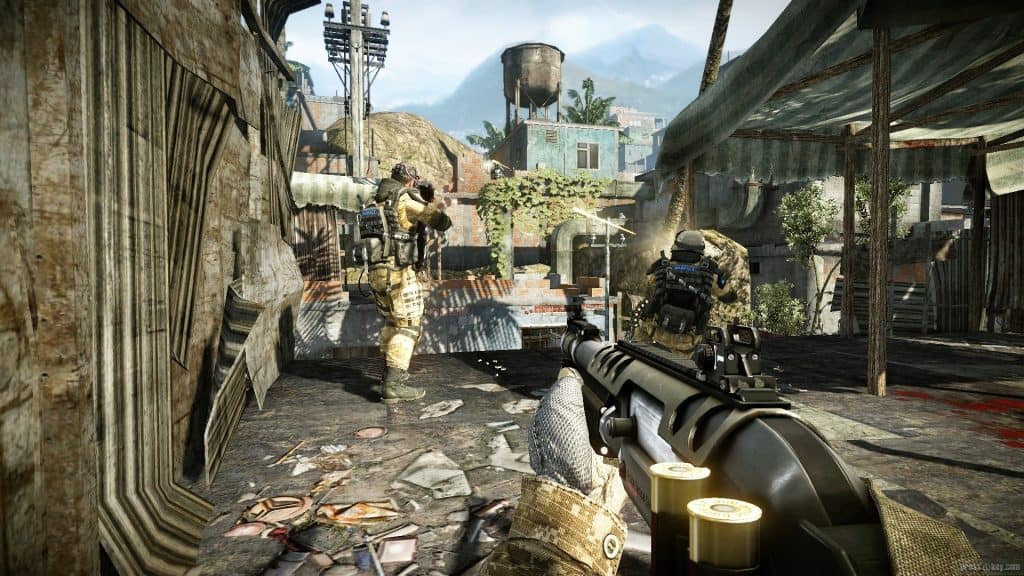 Warface takes you from Warframe's Sci-fi themed environment to something much more realistic with maps that you will seem familiar to most FPS players.
This game uses the popular PvP shooter formula and adds fun elements of teamwork to it, making it a good choice for playing with or against your friends. The addition of classes gives each player a dedicated team role that
You can choose between Co-op raids, PvP game modes, and going off on your own in PvE battles.
Tom Clancy's The Division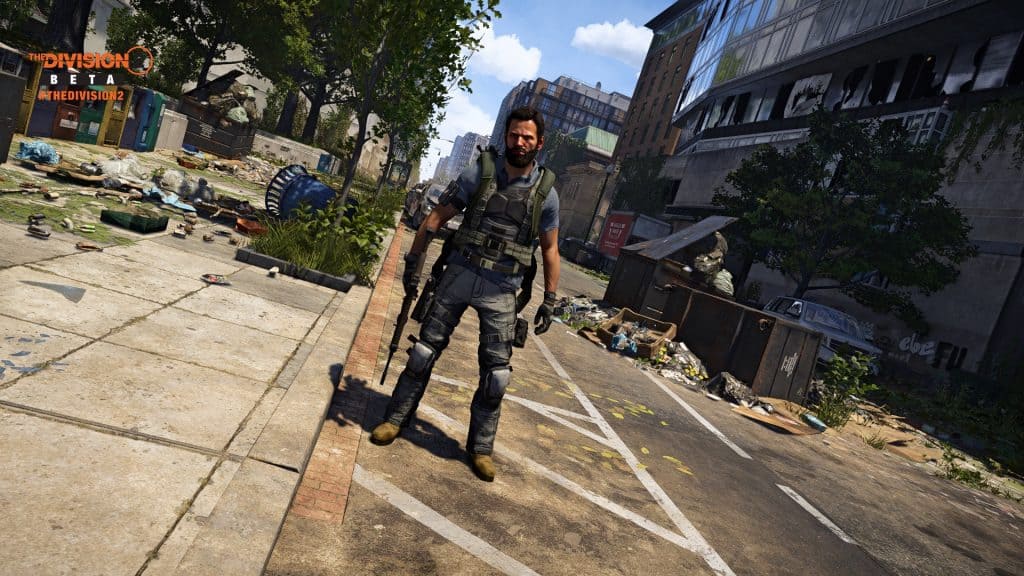 Unlike most games on this list, Tom Clancy's The Division takes a looter-shooter to a realistic environment, while still maintaining major RPG elements.
Explore the beautiful open world that the game offers, alone or with other players in PvP and PvE scenarios.
Titanfall 2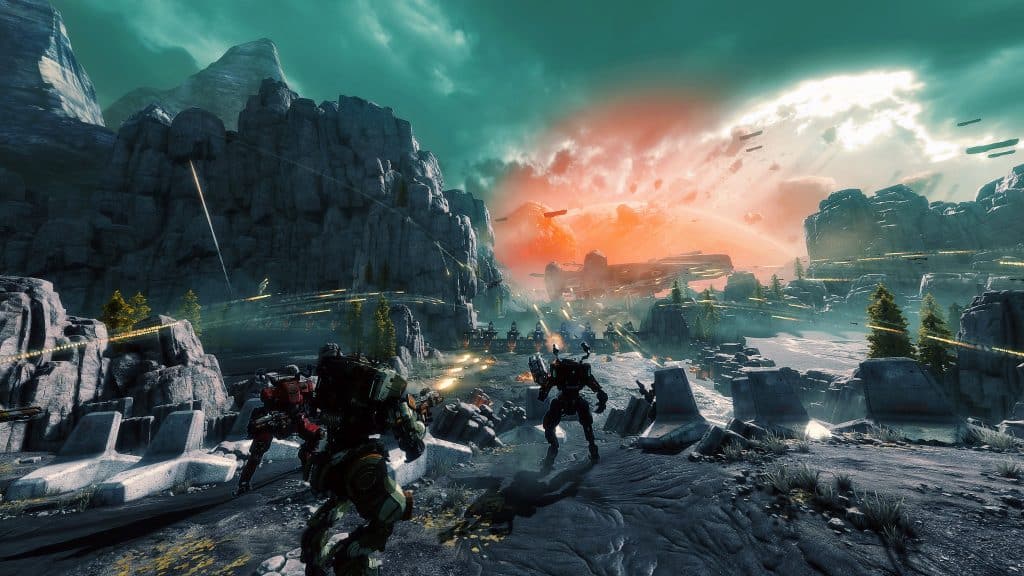 While Titanfall 2's multiplayer experience may no longer be at its peak, it is still worth giving a shot. The game's unique classes with further customizable attributes can keep you hooked, trying out new setups and developing strategies for these setups.
If the PvP gameplay dies bit impress you, Titanfall 2 comes with a fairly entertaining story mode as it offers you roughly 6 hours of content to sink your teeth into. While the game rewards players for being familiar with the lore of Titanfall by referencing it through the campaign, newer players will still have a lot to gain out of it.
Smite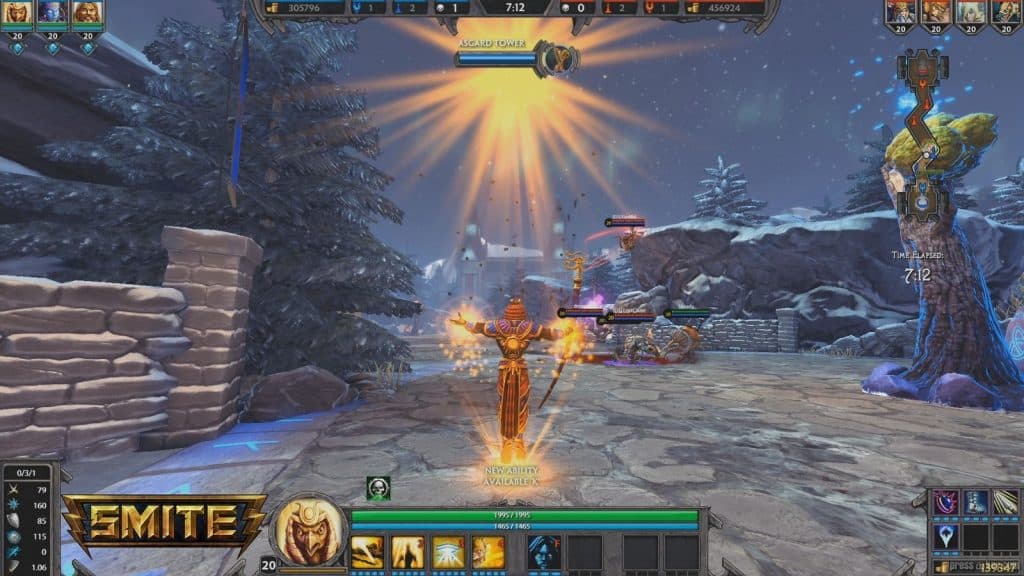 Smite is a free-to-play MOBA worth mentioning on this list due to its third-person action game approach to the genre.
The game lets you pick from a diverse roster of over a hundred gods to play with. It rewards you for replaying your favorite gods with new skins and other perks. Use these gods for the roles they fit in to help your team be victorious in the matches you play.
A Match of The day mode brings a new twist to the game by limiting the team composition to certain characters, making matches much more chaotic.
Payday 2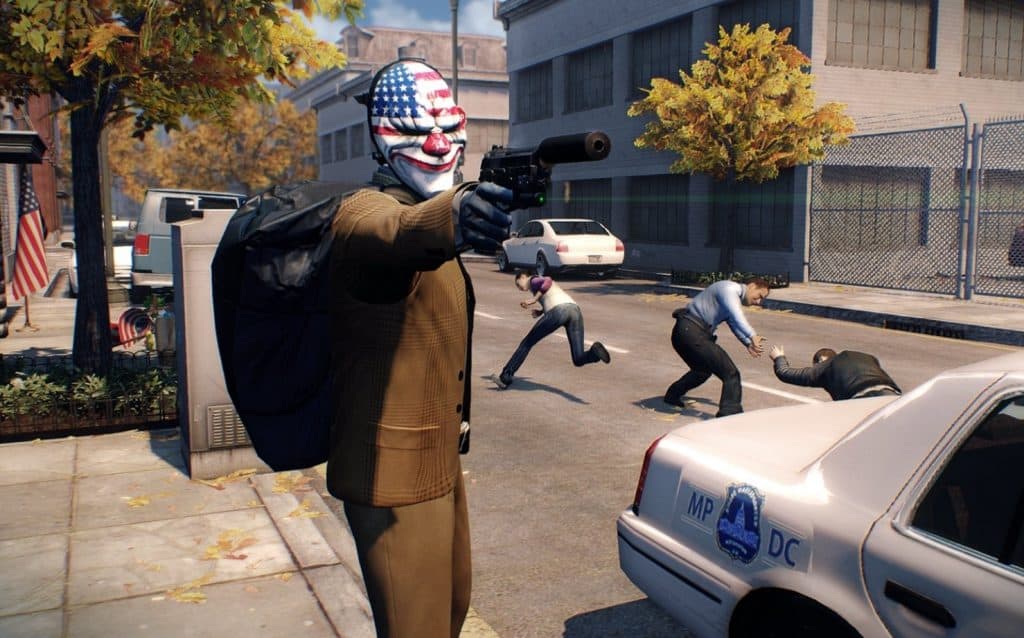 This one puts a twist on the co-op shooter genre with a whole new element of heists.
Released in 2013, PayDay 2 is still one of the most popular heist games out there. If you like the co-op elements in Warframe, you will find the need for similar but much more necessary chemistry while playing Payday 2.
Outriders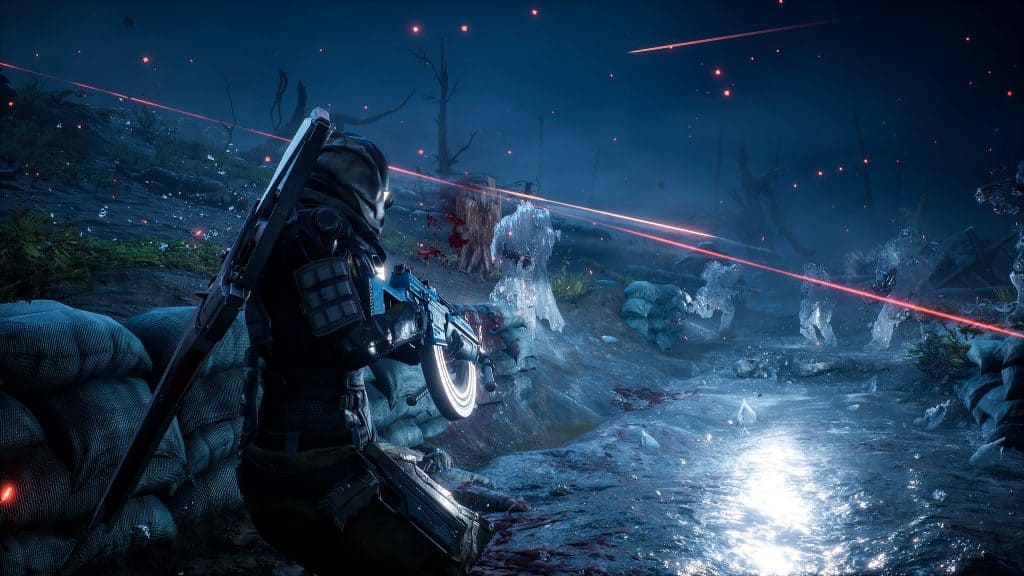 With the option to co-op through expedition maps, Outriders is a looter shooter RPG that will remind you of Warframe in multiple ways.
Your team members have a choice of four classes, each with a familiar archetype. Upon picking them, you will have a ton of more room for customization with regards to your powers and guns, making your character always feel truly unique.
The game also lets you go on solo adventures. However, with all the focus on multiplayer modes, your gameplay might feel considerably more tedious.
Risk of Rain 2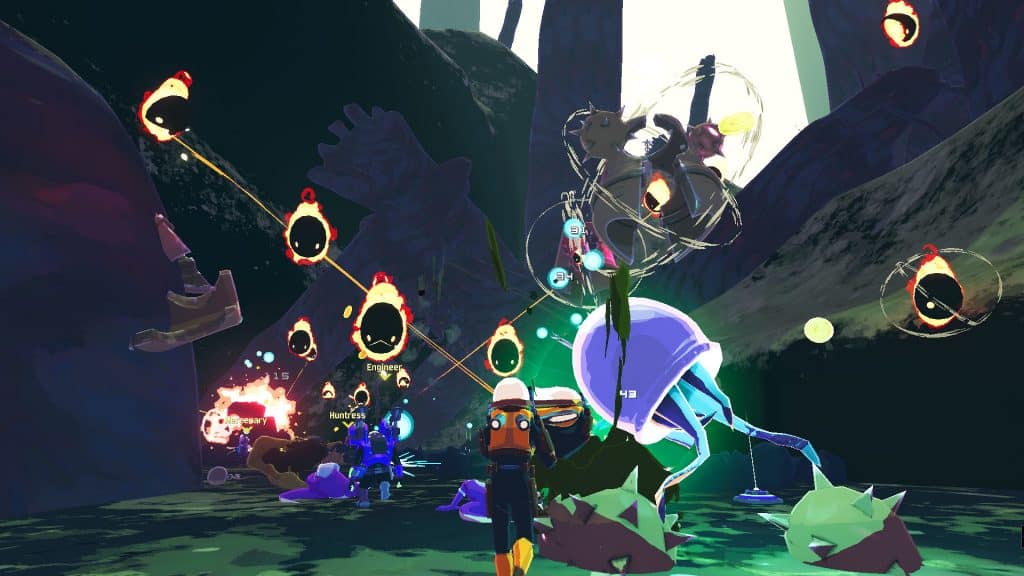 Risk of Rain 2 is a highly rated third-person shooter game with a beautiful art style and well-executed roguelike mechanics.
Like most other similar games, Risk of rain 2 encourages you to focus on increasing your power level through stronger and stronger items that you find along the way. Finding the right combination of items can lead to incredibly overpowered builds which only increase the fun you have taking down your enemies.
The Mass Effect Series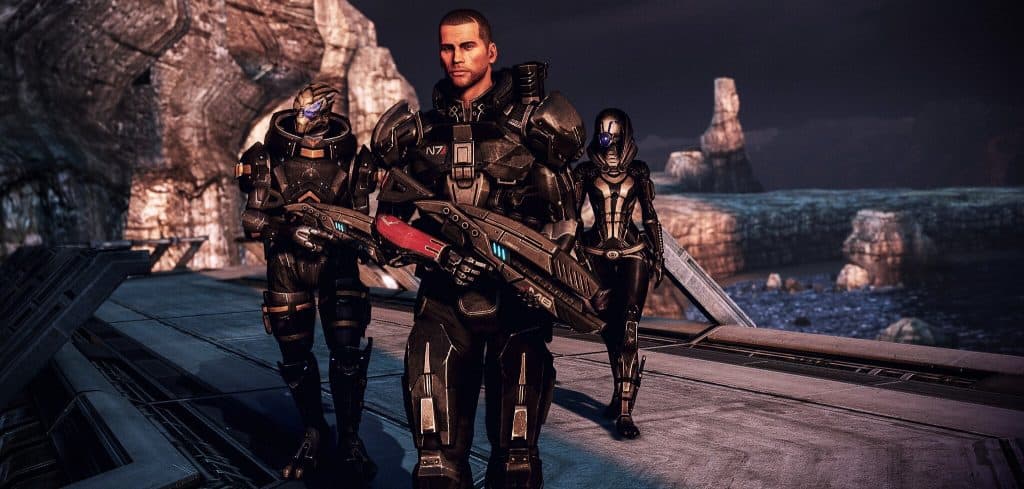 Even if you weren't looking for a game like Warframe, the Mass Effect series is worth experiencing.
These renowned classics include amazing storylines, deep lore, and a fantastic roster of characters, all in a series that will cover up the sci-fi shooter needs your leave from Warframe left you with.
In addition to the action in the game, plotlines and relationships in Mass Effect heavily rely on player choices. The decisions you make through the game can have a lasting impact on the way the game progresses.
Danger Scavenger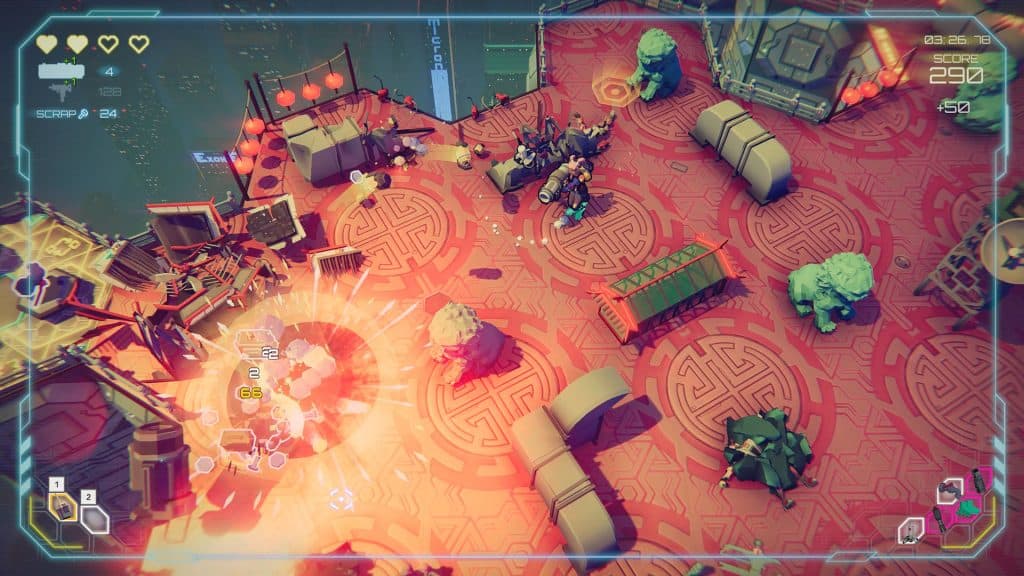 As one of the lesser-known entries on this list, Danger Scavenger does a surprisingly good job of keeping you hooked on its fast-paced gameplay.
This action-packed adventure with an isometric camera angle puts you through various levels, each with an increasingly difficult set of enemies. Fortunately, the game provides you with enough weapons and upgrades to keep up with these enemies, as long as you make the right choices.
Danger Scavenger is at its best when it gives you crazy combinations of items that unexpectedly synergize, helping you barge through swarms of enemies.
Fallout 4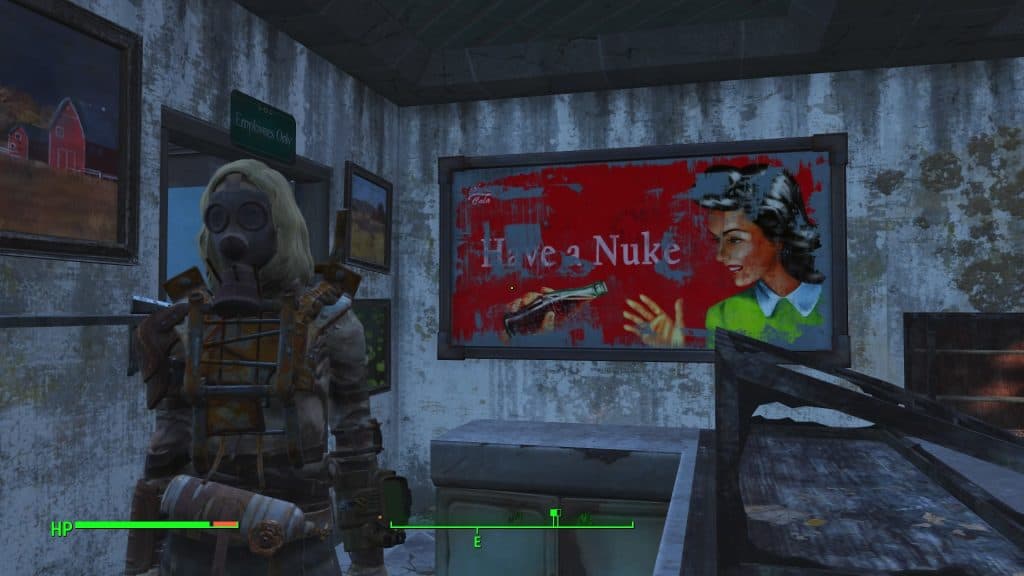 While Fallout 4 may not be a replica of Warframe, it offers you an Action RPG experience that matches its degree of customization, even as an exclusively single-player game.
The open-world map of Fallout 4 lets you explore the wasteland in a post-apocalyptic future, as you make choices that can define your entire experience.
The game today has over forty thousand mods on the Nexus mods website, enriching the game far beyond the limits of the original content.
Gunfire reborn
Not many First-person shooter Roguelites give you the level of replayability that Gunfire does. This game comes with multiple characters, each with the ability to be built differently on each playthrough.
As you progress through a run of Gunfire Reborn, you will collect new weapons with various stats and abilities. Additionally, you can also collect scrolls that you other perks, and invest in a skill tree that carries on through games.
The wide variety of items and upgrades that this game offers you makes sure to keep you engaged in every consecutive playthrough.
Make sure to check out our list of 15 Games like Teamfight Tactics!
Other Games like Warframe
While this list provides you with a large variety of games like Warframe, it is not exhaustive. Depending on the parts of Warframe that you enjoy the most, you can find games that take these elements to a whole new level.
Games like Saints Row IV double down on the absurd premise while letting you play with a lot of fun abilities, while games like Lost Ark do very well with the MMO aspects. You will also be able to find more loot-based games like Hand Cannon Virtuoso and From Space
Do you agree with this list of games like Warframe? Do you know of any other games that remind you of it? Let us know in the comment section below.