Skyrim is famous for its extensive collection of custom mods and since combat is such an integral part of the in-game experience, weapon mods make up for a large chunk of this collection. The Skyrim SE weapon mods not only modify a lot of the existing weapons in the game but also provide you with brand-new powerful weapons that are often lore-friendly.
Skyrim was released in November 2011 and has constantly been refined with updates. Its Special Edition's long life has given the modding community the time and freedom to come up with tons of new and improved weapon sets.
While this immense quantity of  Skyrim weapon mods has given every player something for their own taste, it has also made finding the best ones a daunting task. These are some of the best weapon mods you can add to Skyrim SE mods for an enhanced experience.
Skyrim SE Expanded Skyrim Weaponry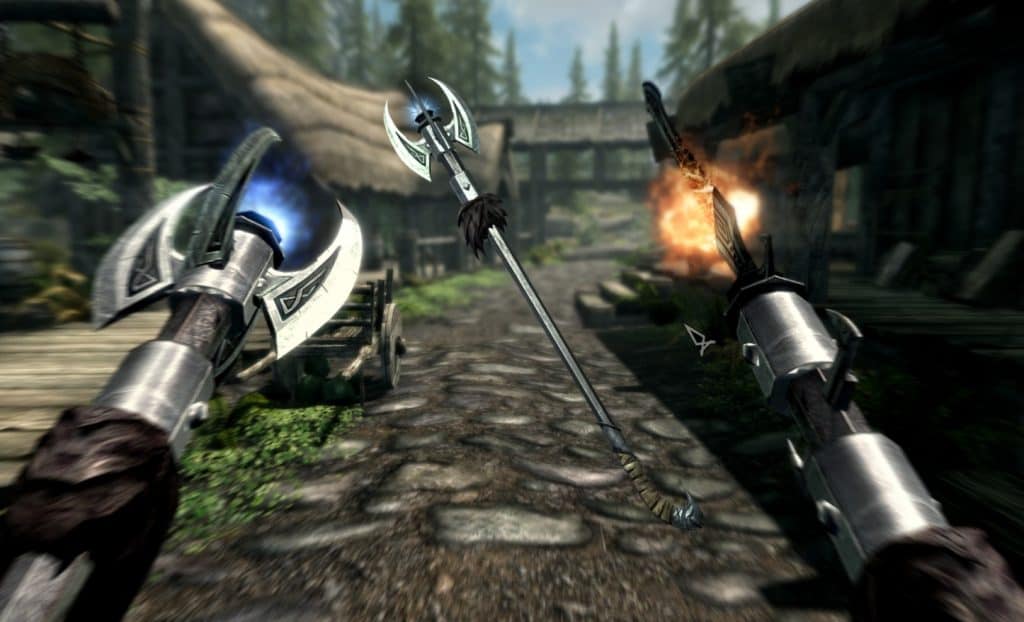 With over a million total downloads, this expanded weaponry mod is easily one of the most popular mods in the game, and for good reason.
It adds 105 new weapons to the game – 10 per material type and 5 Stalhrim. These weapons feel incredibly immersive in the world of Skyrim as it uses Vanilla textures that players are already familiar with.
This is a great option for anybody that wants a solid addition of weapons that feel immersive familiar to the game.
Immersive Weapons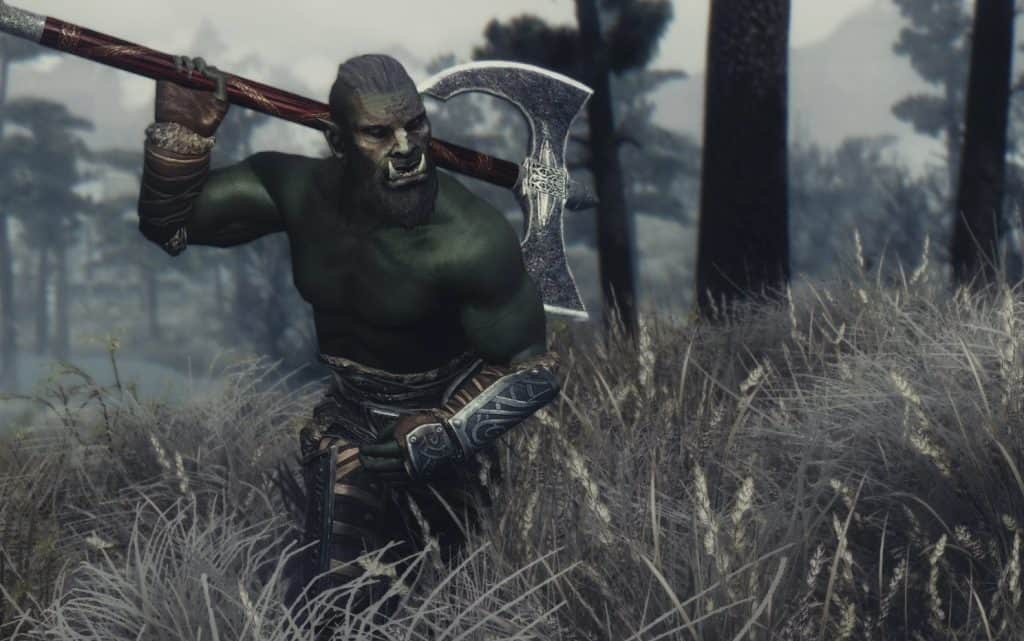 Speaking of an immersive experience, the Immersive weapons mod for Skyrim SE adds 230 weapons scatters across the world of Skyrim that blend wonderfully into the lore.
These weapons are aimed at being well-balanced so they don't feel out of place through your Skyrim playthrough, even with this many additions.
The pack has over 2 million total downloads and is easily one of the best Skyrim weapon mods for players who love consistent lore.
Weapons of the Third Era SSE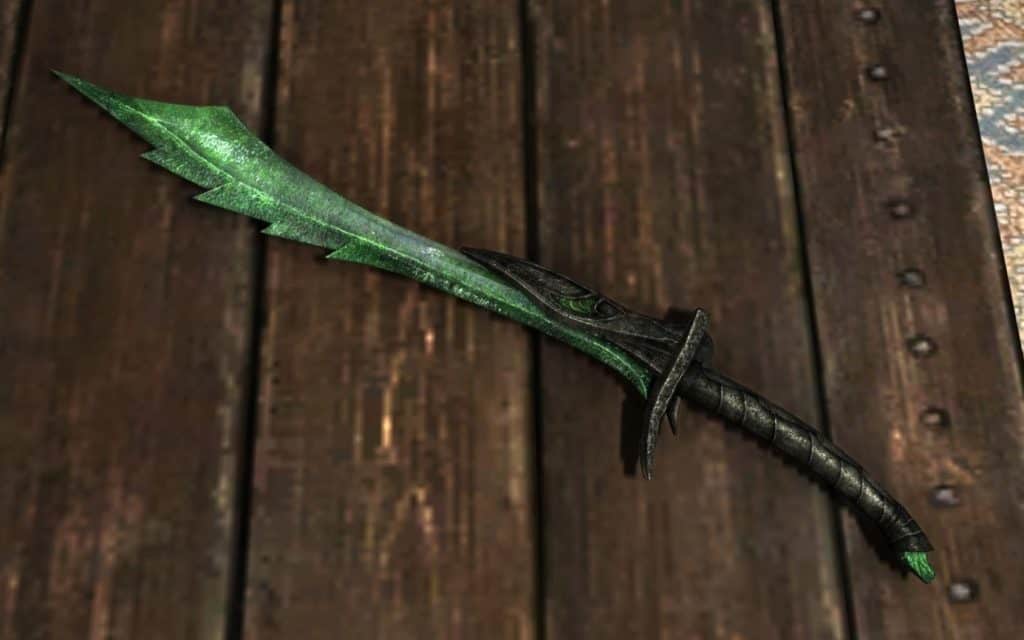 The weapons of the Third Era mod adds a beautiful collection of unique weapons to the game. It mainly consists of custom swords made from various materials but you will find a few other gems in there too.
The variations of weapons added in this mod have been balanced to blend well into the game. Silver weapons have been designed to do the right amount of damage to undead creatures.
This may be an old mod, but its set of incredibly detailed weapons still stands apart.
LeanWolf's Better-Shaped Weapons SE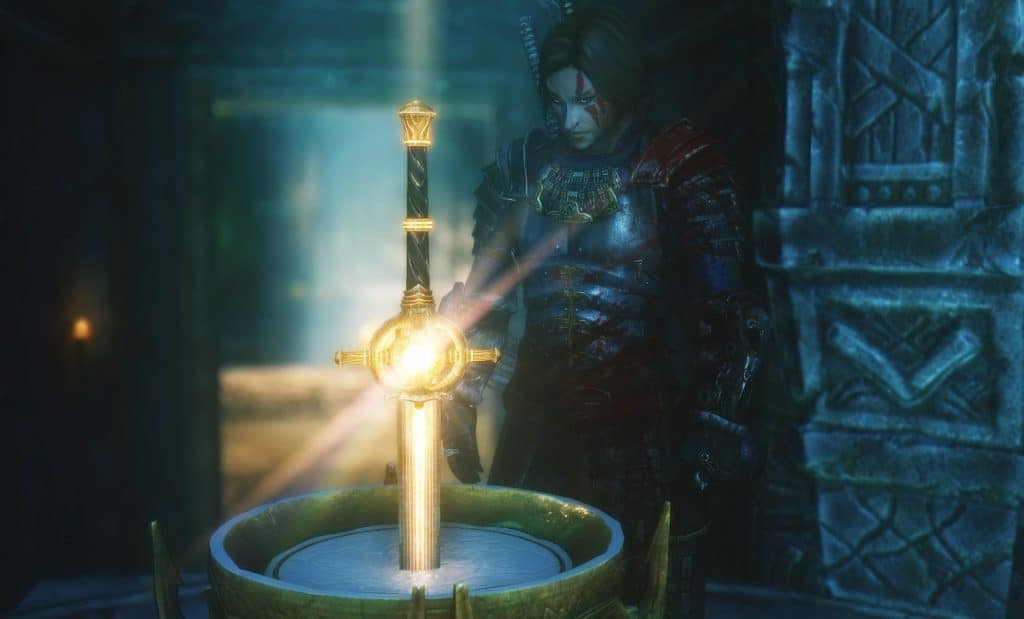 Among all the weapon mods on this list, not many are as popular as LeanWolf's Better-Shaped Weapons.
Instead of adding a bunch of extra weapons, this mod just changes their meshes to make them look better- and does a great job with it.
The chunky, blunt weapons from the base game are replaced with ones that look much more refined and appealing, making it one of the best Skyrim weapon mods out there.
Skyforge Weapons SSE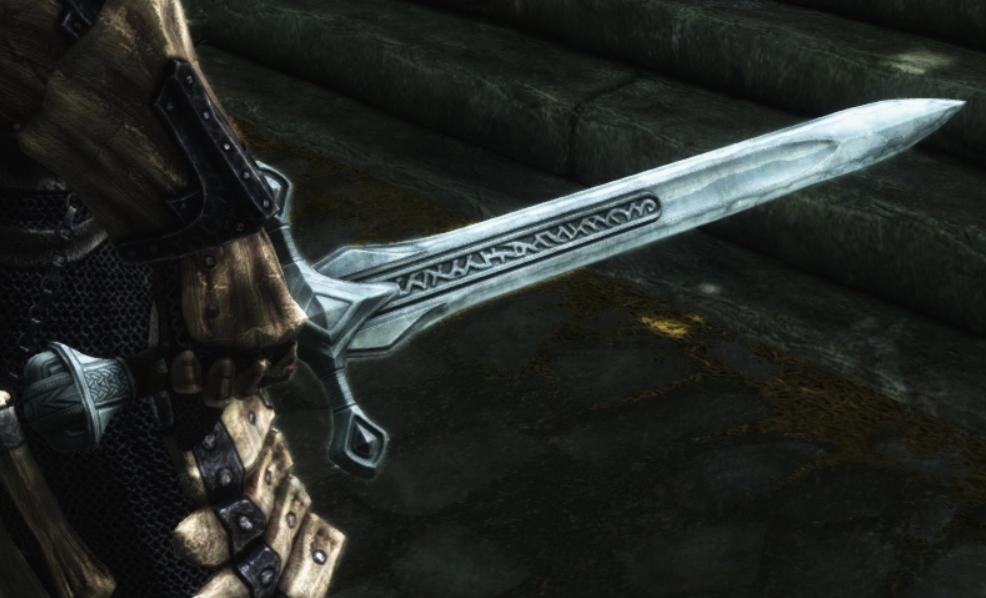 The Skyforge Weapons Mod refines the Skyforge weapons.
After completing the quest 'The glory of the dead', skyforge weapons can be crafted instead of having to be bought. The silver set is retextured to look much better than it used to. The patch also adds skyforge weapons of other materials and upgrades their tier.
CL's Weapon Replacers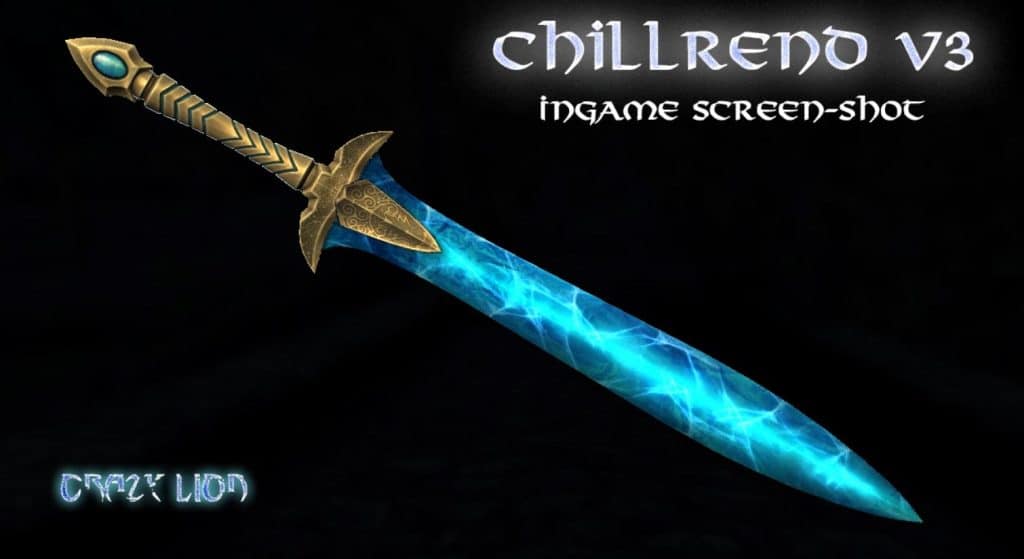 This Mod, as the name suggests, replaces existing weapon sets in the game with cooler-looking variations of them.
It provides you with weapon replacers for
Ebony Weapons
Orcish Weapons
Daedric weapon's
The Ebony Blade
Chillrend Blade of Woe
and the Dawnbreaker
Lore Weapon Expansion SE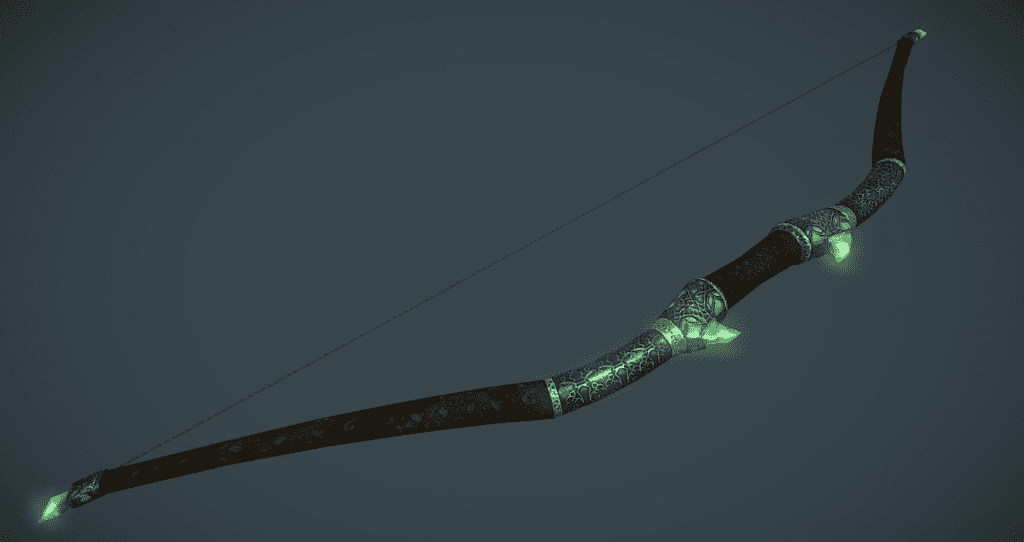 Lore enthusiasts of the elder scrolls games are going to love the Lore Weapon Expansion Mod.
It expands the collection of the Vanilla game with lore-friendly weapons that ardent fans might find familiar. The mod draws weapon designs from previous games and uses descriptions and lore mentioned in Skyrim to make the weapons introduced feel truly authentic.
Scoped Bows SE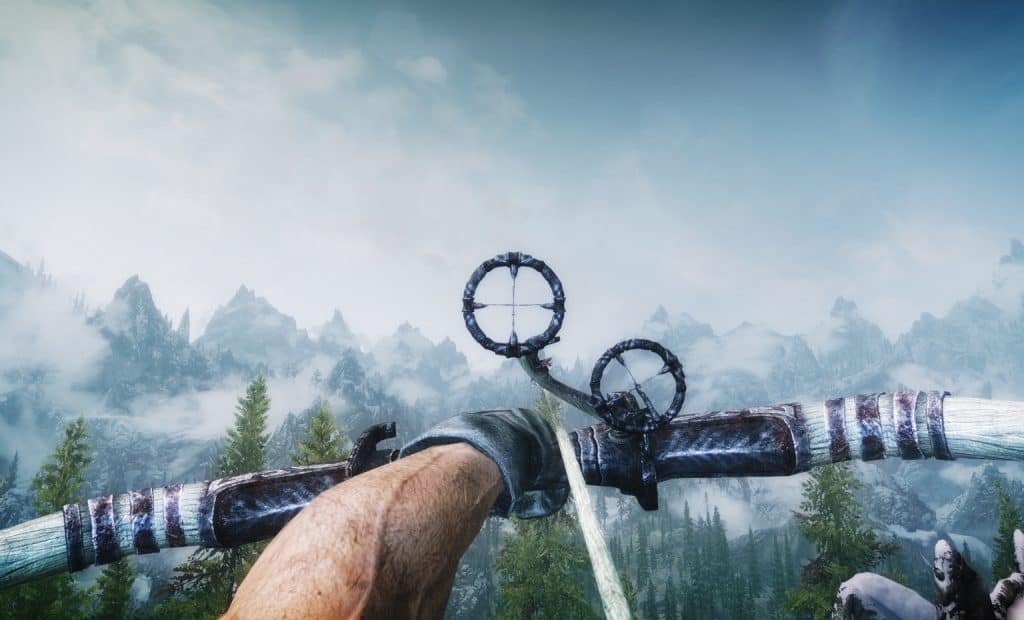 On the list of cool utility mods for weapons, this mod is pretty high up there.
The scoped bows mod adds scoped variants to the vanilla bows of the base game. These scoped bows will randomly be found through the game and can also be crafted. Unique bows usually come with the scope attached.
Additionally, you can tweak this mod to give you faster arrows and a better eagle eye.
Royal Armory – New Artifacts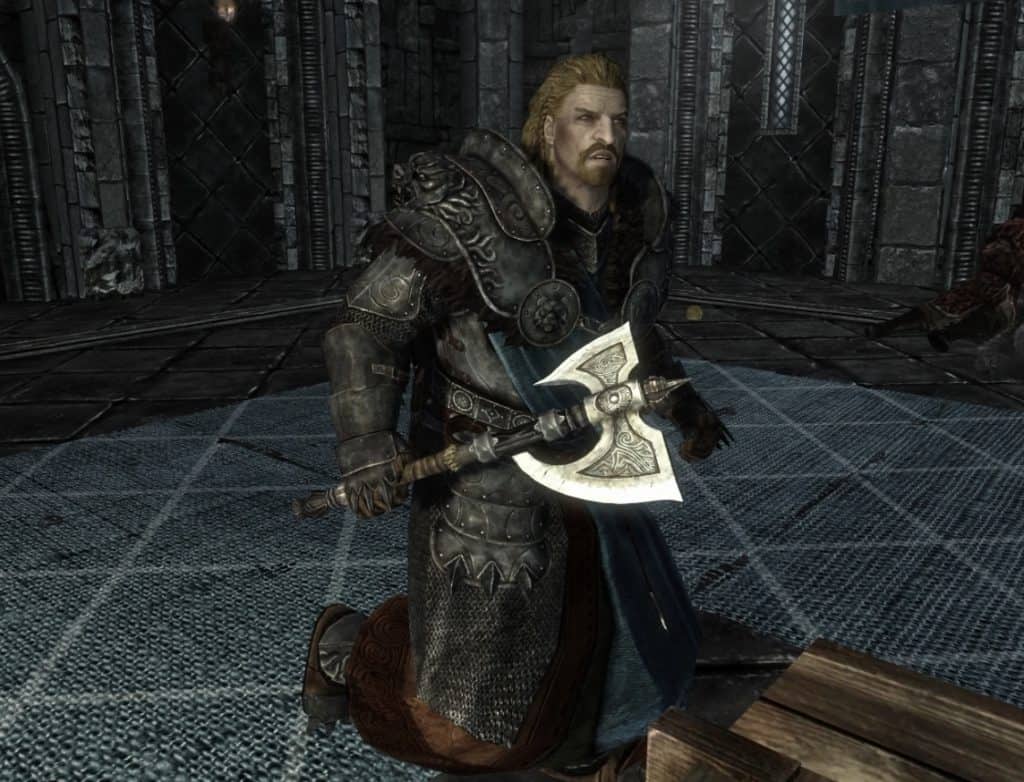 Important characters often need a little extra something to feel special and this mod gives it to them.
The Royal Armory expansion gives these important characters in the game special weapons that are more in tune with their characters making their status feel more realistic.
DX Faction Crossbows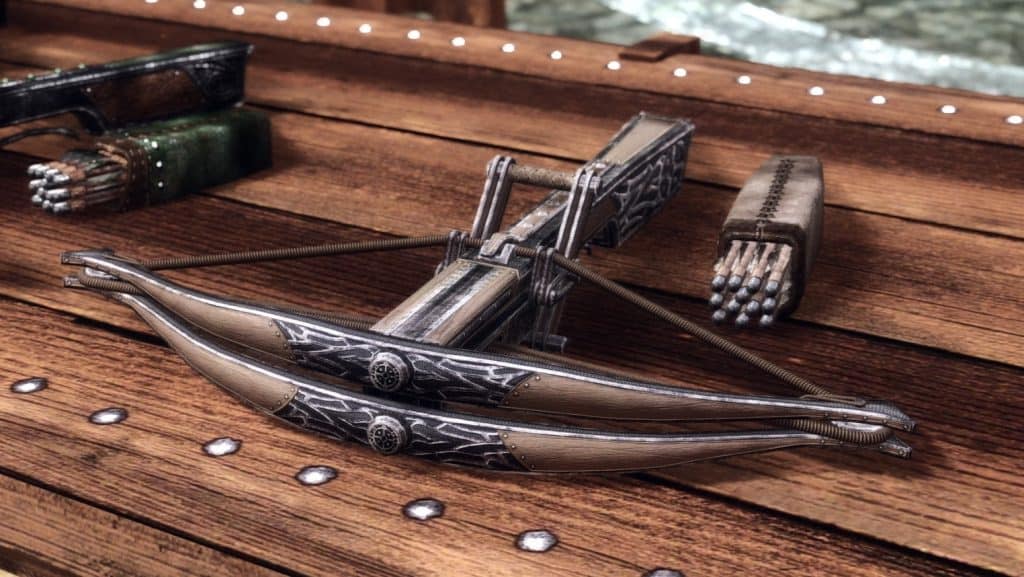 The DX Faction Crossbows mod integrates the design of factions into crossbow equipment.
For each faction, this mod adds a unique craftable crossbow, a unique quiver, and four different types of bolts.
You may need to make a certain amount of progress in the faction storylines before you are able to craft their crossbows.
Heavy Armory – New Weapons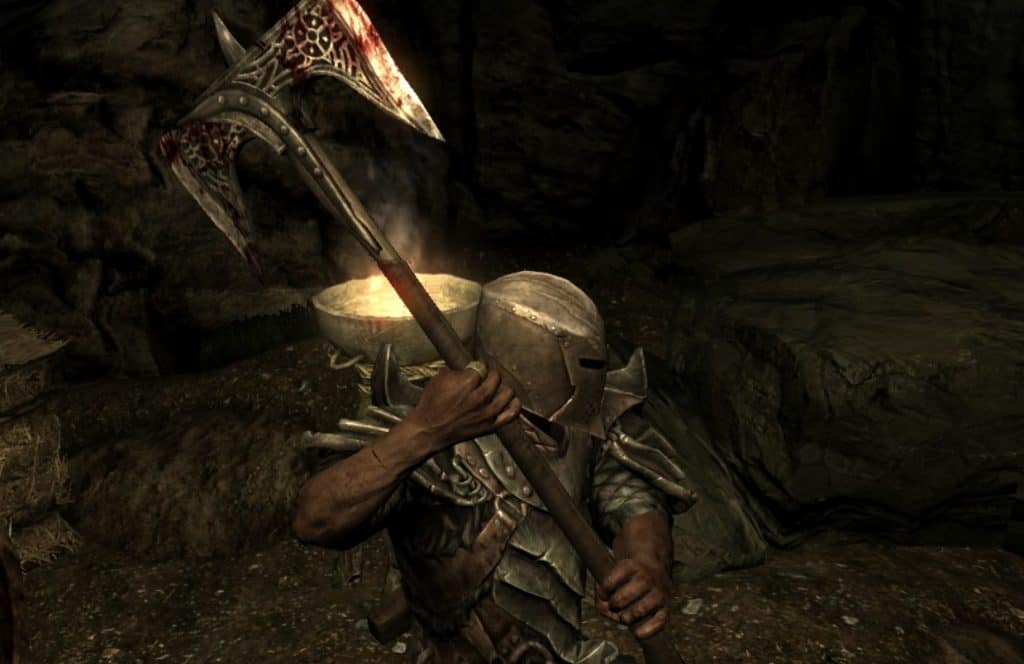 The Heavy Armory mod adds almost a hundred new weapons to the base game, including but not limited to Shortsword, Halberds, and Glaives. The expansion aims to be immersive and lore-friendly while increasing the variety of weapons.
This is a great mod for anybody that wants many new weapons without straying away from the authenticity of TES.
SavrenX Lux Weapons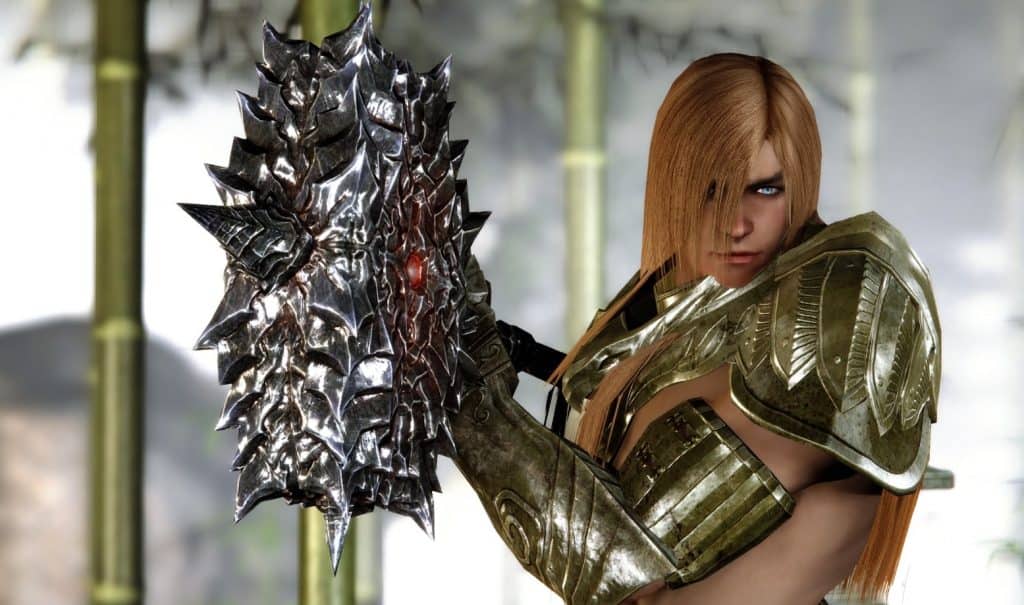 This is another amazing-looking mod that makes special weapons feel special.
The SavrenX Lux Weapons mod re-textures cool weapons like the Golden Staff of Magnus and the Black Shine Volendrung to make them look cleaner, sharper, and much more appealing.
Jaysus Swords SE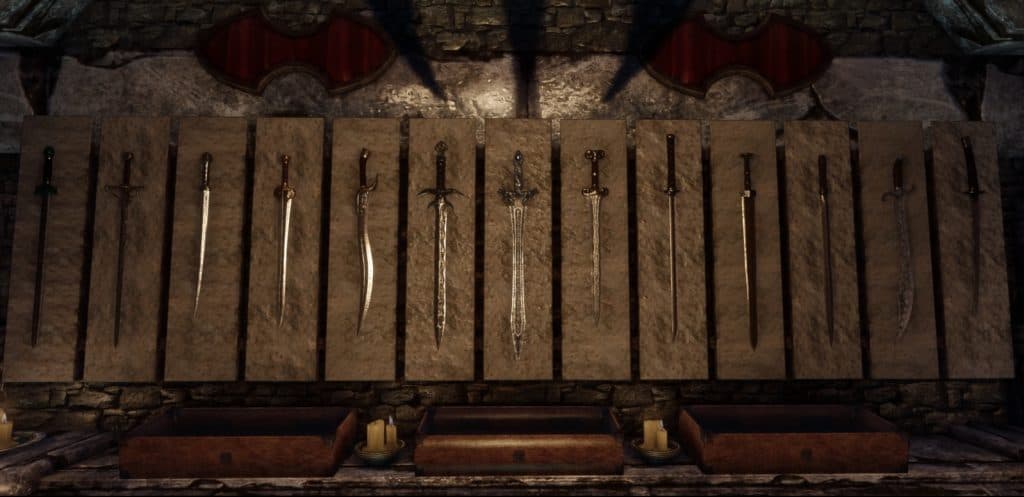 The Jaysus Swords Mod brings the famous mod from the original Skyrim game to Skyrim SE.
It adds 50 new handcrafted weapons to the game. These weapons can be accessed by being crafted, looted, or found in certain locations as unique treasures.
You can find them around the world yourself or look for their location on the mod page.
Real Bows (by DecimusMaximus for SSE)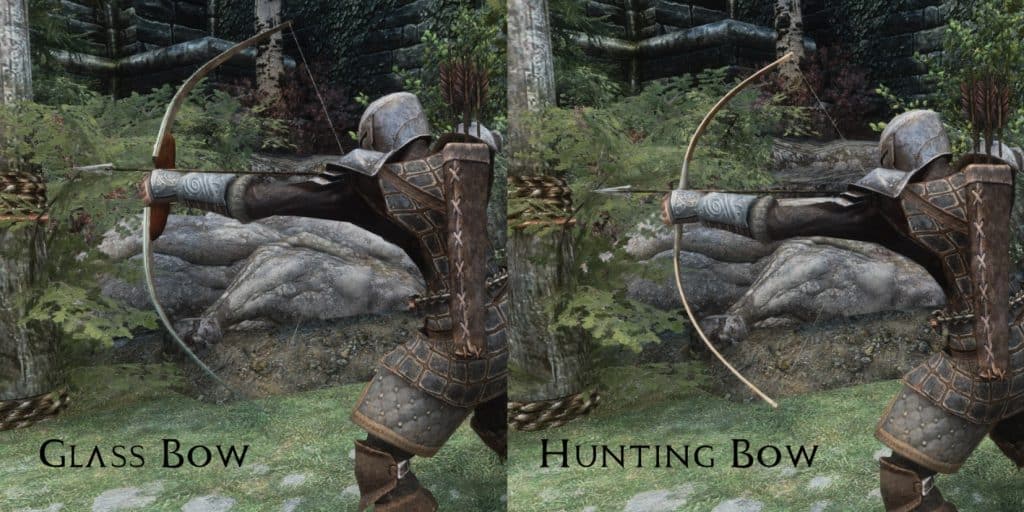 While Skyrim SE has fairly optimum bow models, this mod shows us that it can be even better.
Real Bows provides you with more realistic and practical models for the bows of Skyrim. It modifies various variants to accommodate better practicality and make them feel like better bows.
Isilmeriel LOTR Weapons Collection SSE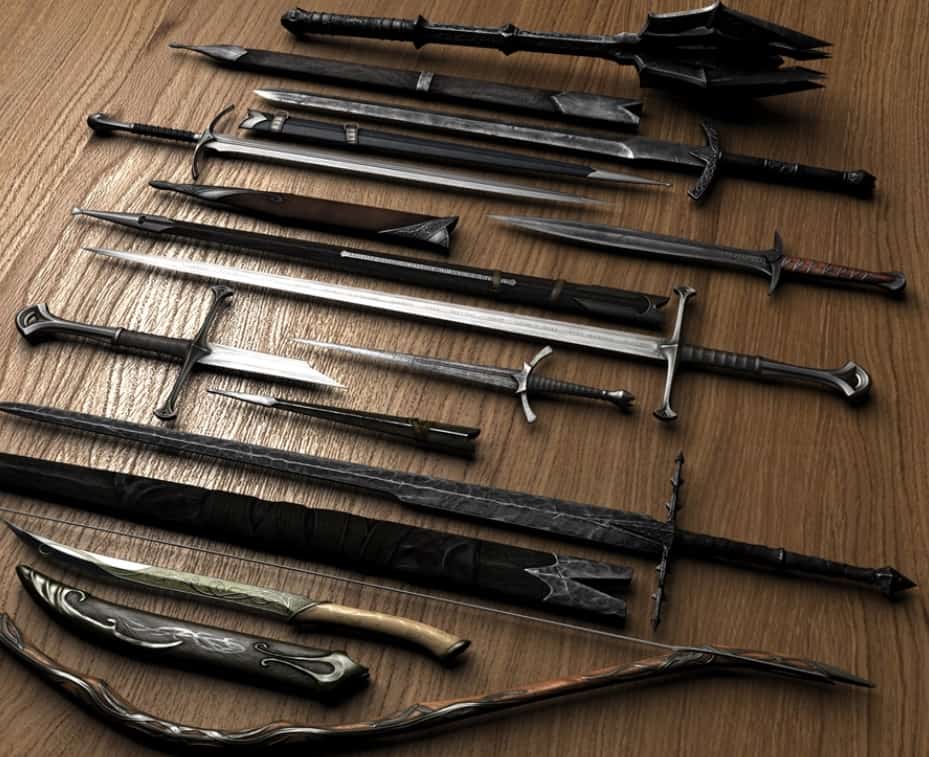 The name of this mod makes it clear that it is going to be a treat for fans of the Lord of the Rings series.
Isilmeriels LOTR Weapons Collection SSE brings Legolas' bow, the Witch King Sword, Sauron's Mace, Sting, and other weapons from the LOTR universe to Skyrim SE.
These weapons are in high resolution, have realistic metal materials with reflections, and are all craftable.
Legendary Skyrim Crossbows and Bows SSE

If you like the use of Bows and Crossbows in Skyrim, you are going to love this mod. It adds new bows to the game and makes crossbows much more common around the world.
Crossbows for each material type, in addition to artifact and faction crossbows, can be added to the game with this pack, making them accessible not only to you but also to your enemies.
Dawnguard Arsenal SSE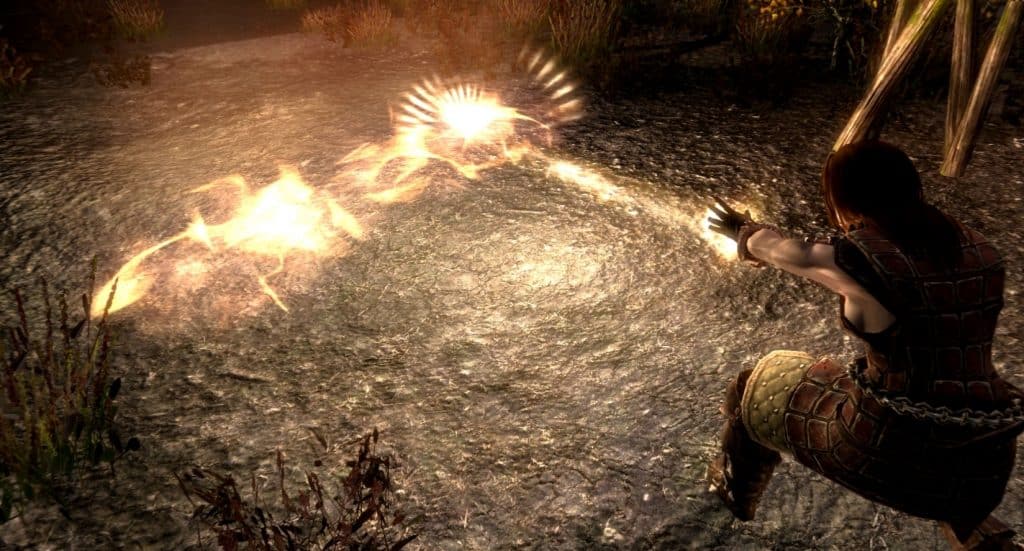 This Mod adds the required items to trading spots in Dawnguard DLC to make it feel more complete.
The Dawnguard Arsenal SSE expands the melee weapon set and fleshes out Sun Damage spells.
Many Dawnguard members have also been given upgraded equipment with this mod.
Thane Weapons Reborn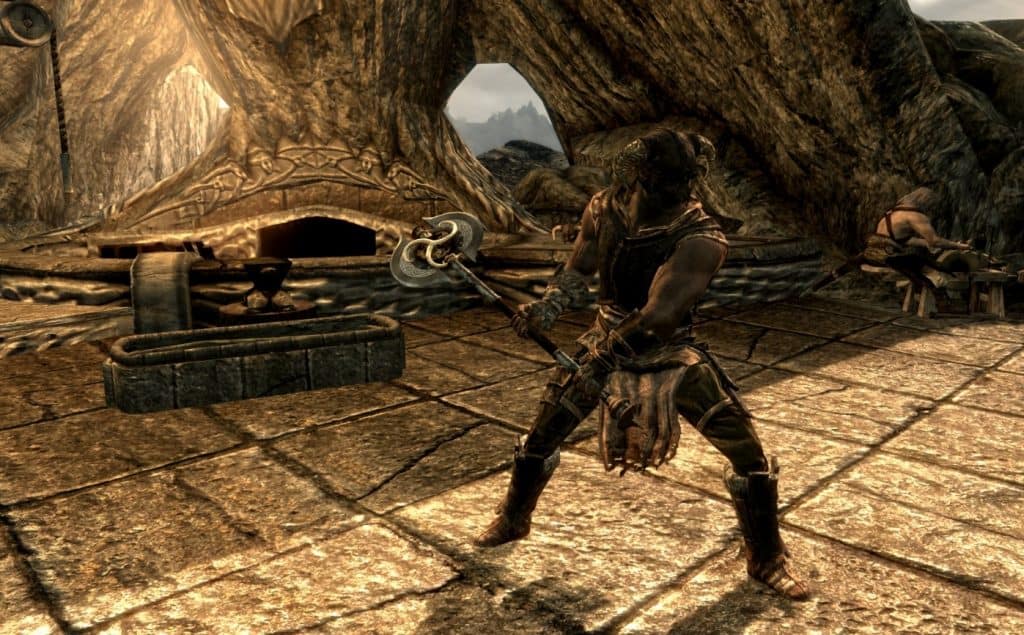 While being the Thane of an area can be pretty cool, the weapons that come with it can feel incredibly underwhelming.
The Mod replaces these mediocre vanilla items with fantastic substitutes. The new weapons have unique abilities that differ from weapon to weapon. These abilities are usually resistances, damage increases, and more.
Skyrim's Unique Treasures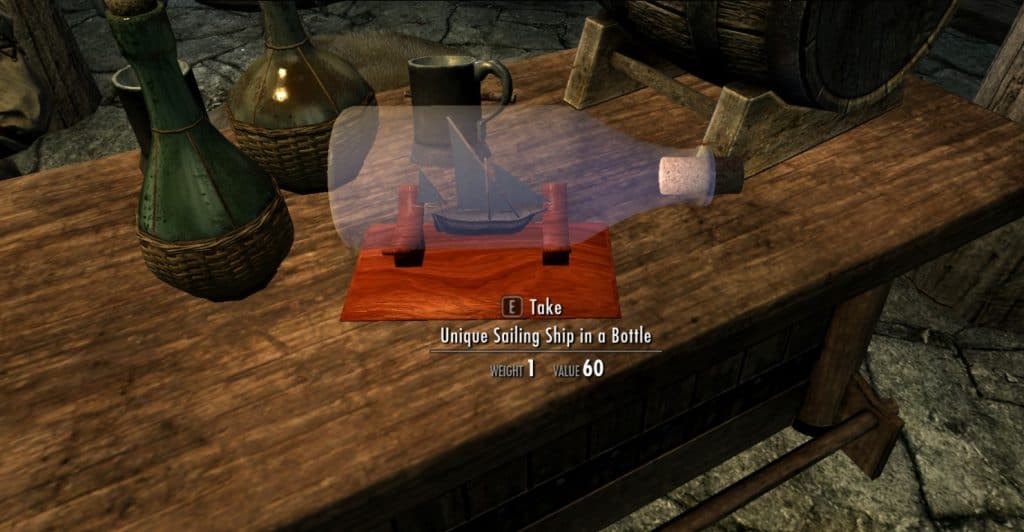 If you are looking for a weapons mod that includes more than just weapons, this will definitely pique your interest. In addition to weapons, 'Skyrim's Unique Treasures' has an extensive collection of immersive armors and unique items and treasures.
This mod is perfect for players who love discovering collectible items throughout the world of Skyrim.
Artifacts – The Ice Blade of the Monarch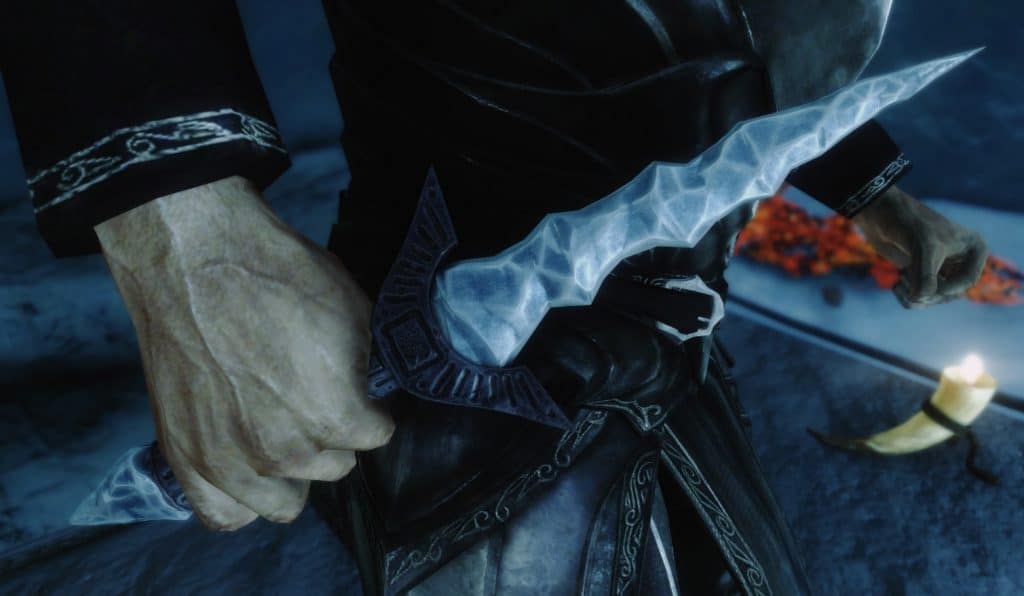 This patch sends you on a quest for the Ice Blade of the Monarch which you can obtain upon completing it. The sword is a frost enchanted weapon that has the potential to summon a Frost Monarch.
The Mod also gives you access to a few other powerful weapons like a dagger named 'Krahvalok' and an ebony staff named 'Apotheosis'.
Sword of The Ancient Tongues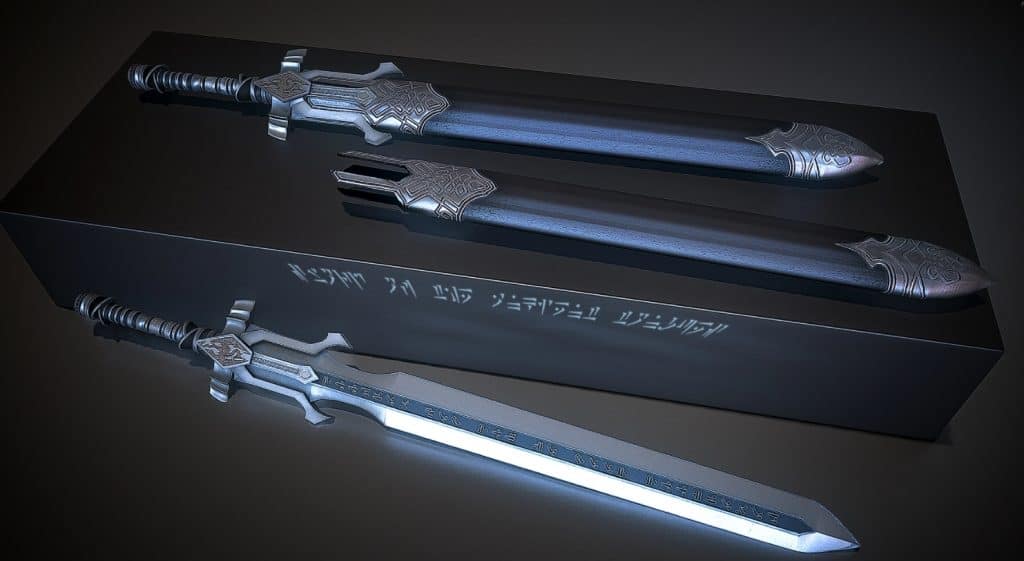 This lesser-known Skyrim weapon mod introduces a cool-looking new sword to the game in multiple variants. The patch adds the sword of the ancient tongues to Skyrim SE. The sword comes in 12 different variants and has the seal of Akatosh on its handle.
If want to add a really cool weapon that you'd like to find in-game, this mod might be worth looking into.
Elemental Staffs SE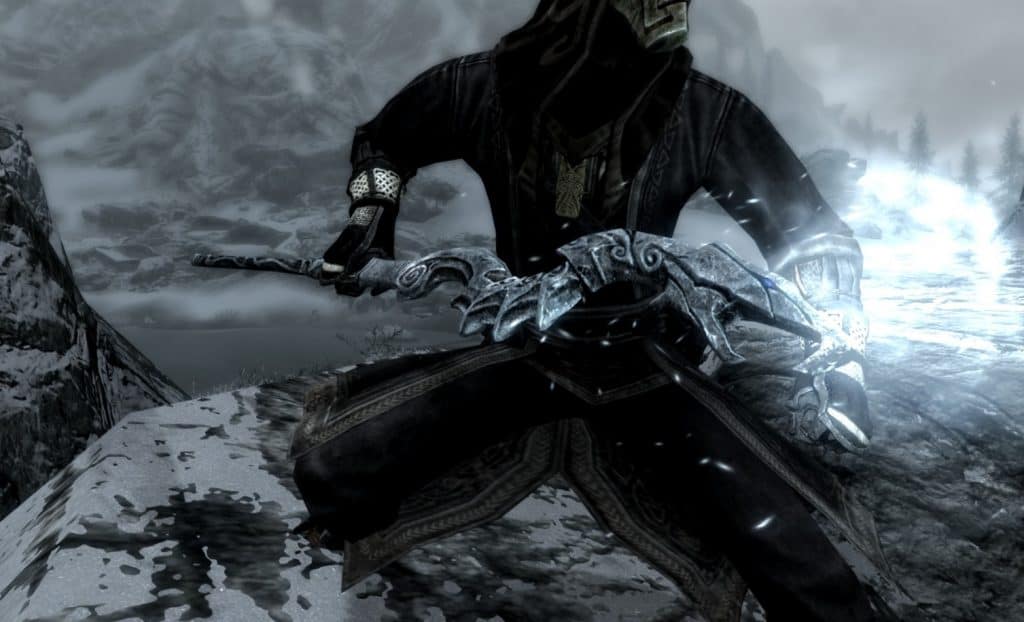 While a lot of elemental staffs in Skyrim have some cool utility, they aren't always the most well-designed weapons.
This Skyrim weapons expansion uses texture changes to revamp the staffs of the base game and make them look as powerful as they should. It also adds more variations and tiers to these staffs.
InsanitySorrow Weapons Pack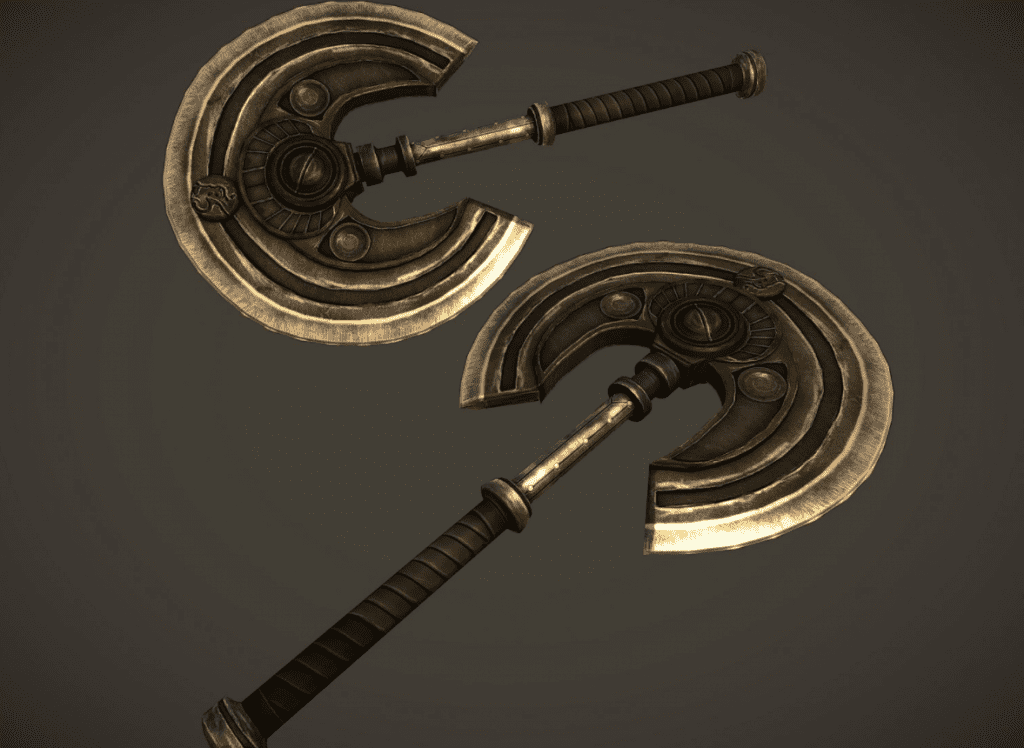 This weapon pack is a compilation of various mods that InsanitySorrow made for the original Skyrim game. These are sets of elegant-looking weapons- most of which can be crafted.
If you're a fan of glass weapons, you will love the designs of the glass bows available in this mod.
Artifacts- The Breton Paladin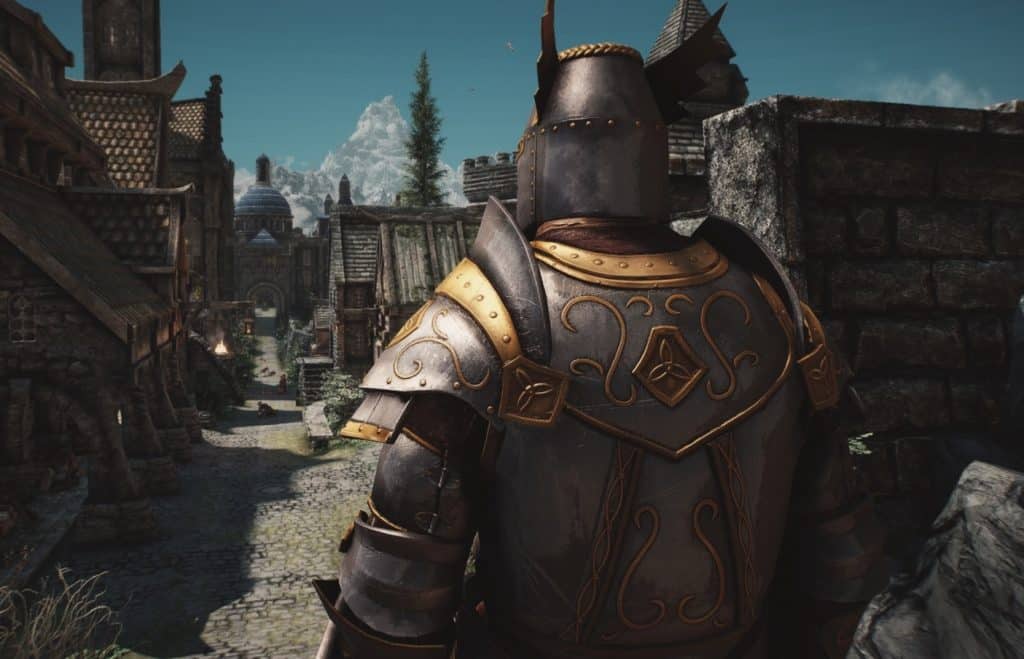 The Breton Paladin mod gives you all the pieces of the Breton Paladin look. It is not only a weapon pack but also an armor mod.
The weapons mod includes the sword Chrysamere, the mace 'Light of Day', and a Warhammer called 'Skullcrusher'. It also adds 5 new shrines to the world.
Elemental Arrows By Fuma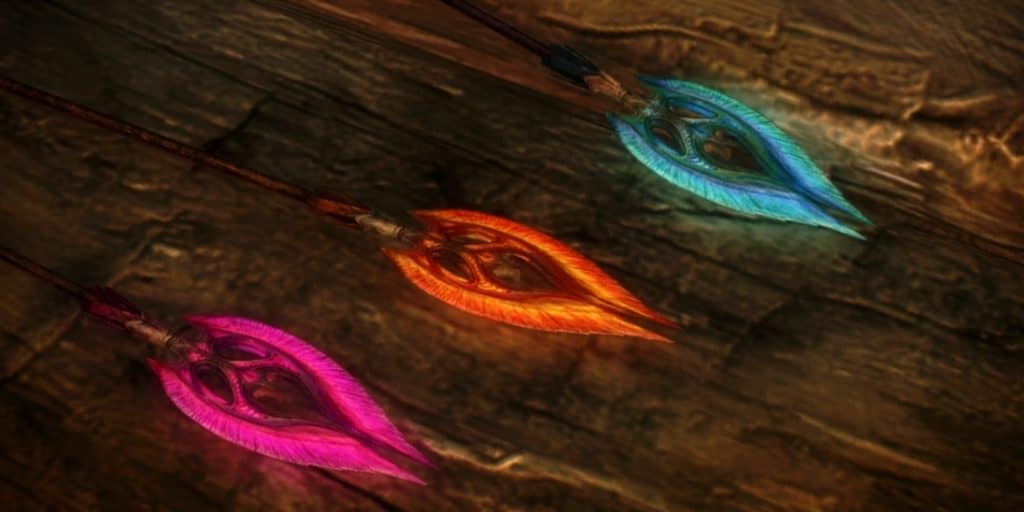 Elemental arrows are the final piece of the puzzle to make the archery in Skyrim incredibly interesting. This mod will let you craft magic imbued arrows that use can shoot at enemies to trigger various effects.
These arrows include but are not limited to fire arrows, frost arrows, shock arrows, and cool ash rock arrows that can petrify enemies.
Kthonia's Unique Weapon Pack – Dragonborn Weapons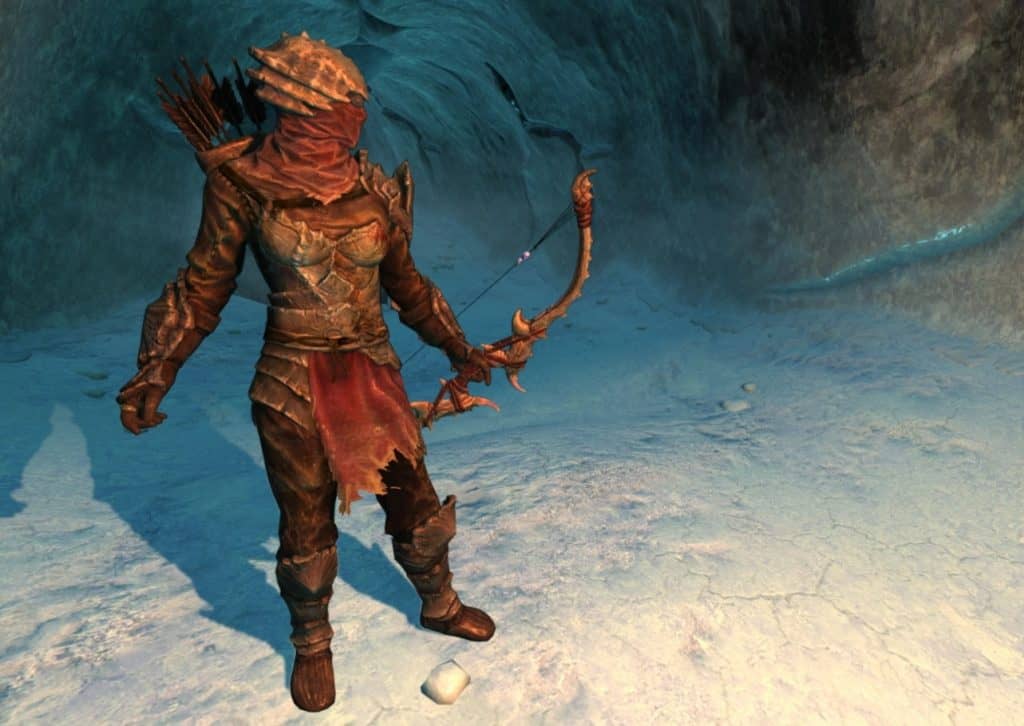 This mod gives you access to the 'Dwemer lightning fork' dagger and the 'Venomspite' greatsword in Skyrim SE. With the right smithing perks, you can also craft a set of neat Chitin items.
Daedric Armor and Weapon Improvement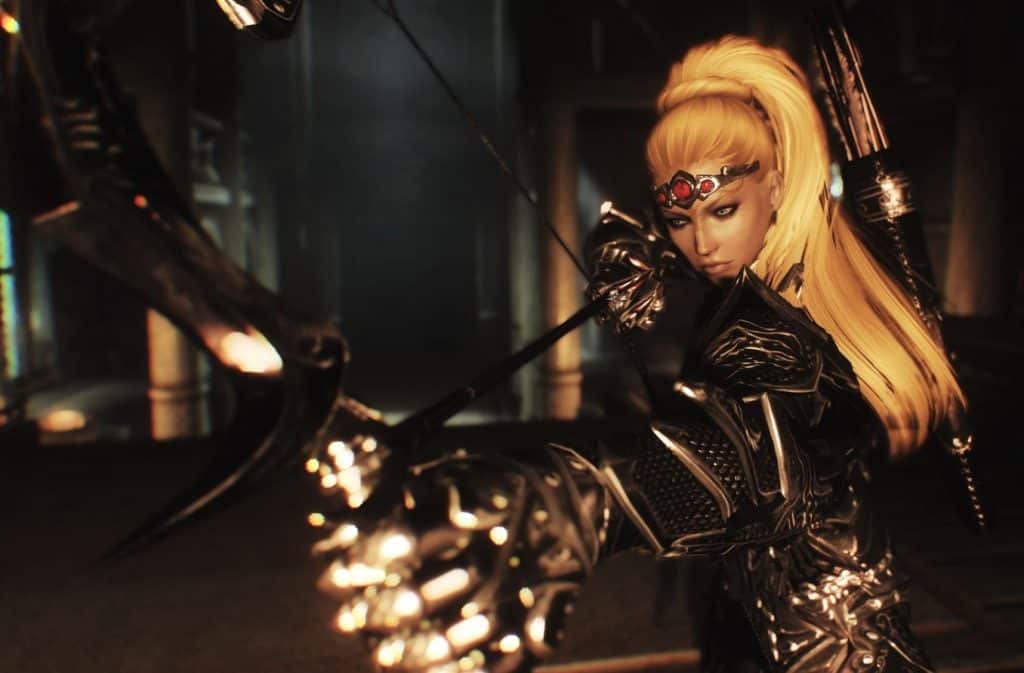 The Daedric armor and weapon improvement mod provides you with textures and meshes that revamp the already cool-looking Daedric weapons in the game. This pack also supports armor that adapts to changing body weight during character creation.
Unique Magicka Sabers SSE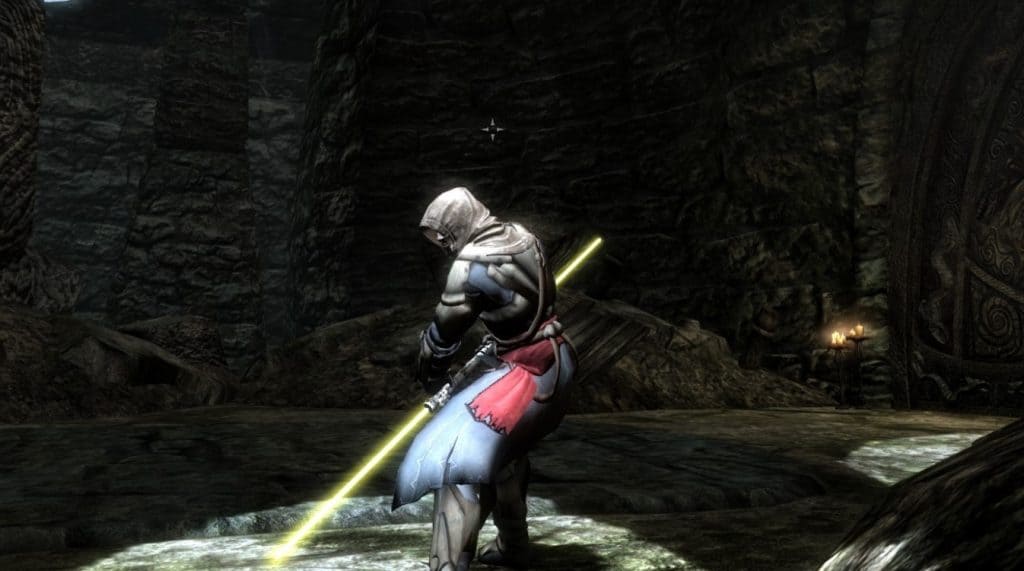 This one is going to be a bit different. While seeming like an abomination to anybody that loves immersive and lore-friendly mods, this mod has a very specific target audience.
The Unique Magicka Sabers mod is a fun treat to a star wars fan as it brings lightsabers into the elder scrolls. You will find a sizeable collection of lightsaber variants with a few features that you can customize. Holding two-handed versions of these iconic weapons can feel incredibly satisfying, even in TES.
Draugr Weaponry SE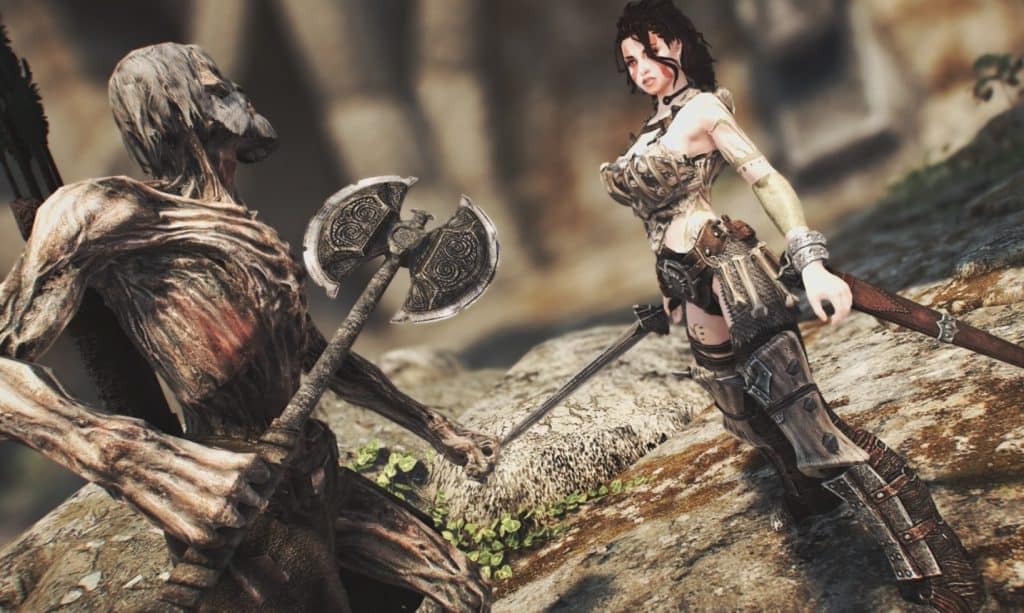 The Daugr are often not done justice with the armor and weapons they possess. The Daugr weaponry SE mod adds a set of items to the game that is aesthetically consistent with the Daugr design.
Depending on the version of this mod that you download, it can either replace ancient Nord and Nordhero weapons or add new weapons without affects most of the vanilla weapons.
Ecotone Dual Sheath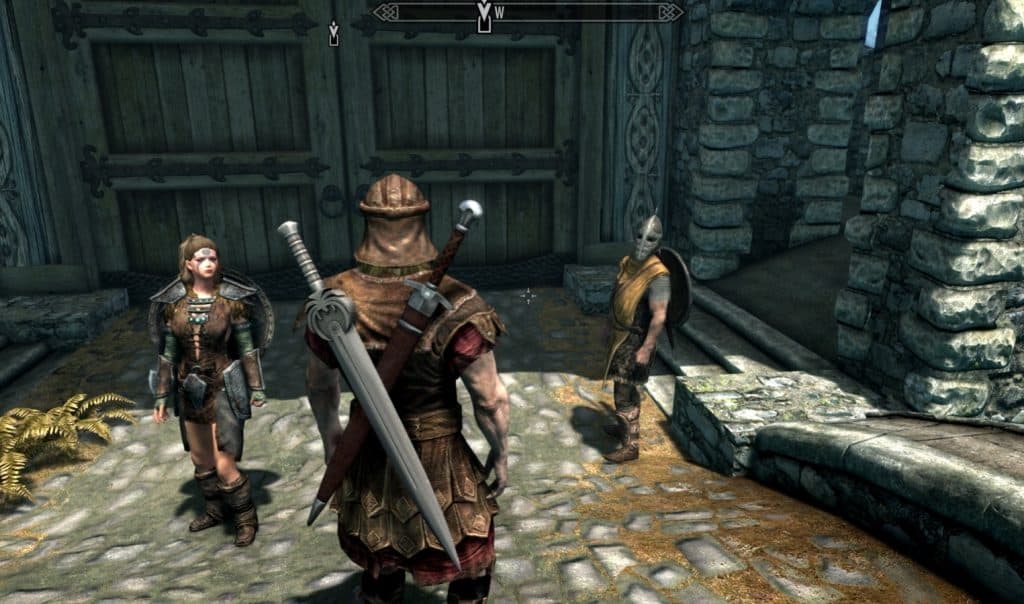 Unlike most of the other Skyrim weapon mods on this list, the Ecotone Dual Sheath mod does not replace or add any weapons to the game. Instead, it makes equipping dual weapons when not in combat look way cooler. Unlike the Vanilla game, this mod will show your left-handed weapon and shield on your back, drastically increasing the visual appeal of your character.
These were the 30 best Skyrim weapon mods that I found on Nexusmods. Do you agree with this list? Was there a weapon mod that you believe should have been on this list? Let us know in the comment section below.