Teamfight Tactics has introduced a huge amount of people to the genre. The intense strategy and team-building elements that it brings to the table always keep you wanting more. Fortunately, it is not the only game with these attributes.
This list of 15 Games like Teamfight Tactics should help you find a collection of games that might not only feel like fresh variations of it but something even more in line with your tastes. These games range across various platforms and genres so you can pick the ones that fit your needs.
Teamfight Tactics is an auto-chess spinoff of League of Legends. It was released in July 2019 by riot games, during the rise of many other auto-chess games.
Legends of Runeterra
As a deck builder, The final entry on this list might be the least similar to Auto Chess games but will feel incredibly familiar to TFT players. Legends on Rune Terra by Riot games is a part of the league of legends family and includes a lot of characters from it. This, combined with its strategies involving character synergies will make TFT players feel at home.
Pros
Complex Dynamic gameplay with strong elements of strategy
Easy access to information about synergies makes it fairly beginner-friendly
Cons
The dynamic back-and-forth of the game can take a while to get used to for auto-chess players
Did you like the titles on this list? Do you have a set of better options that we missed out on? Let us know in the comment section below.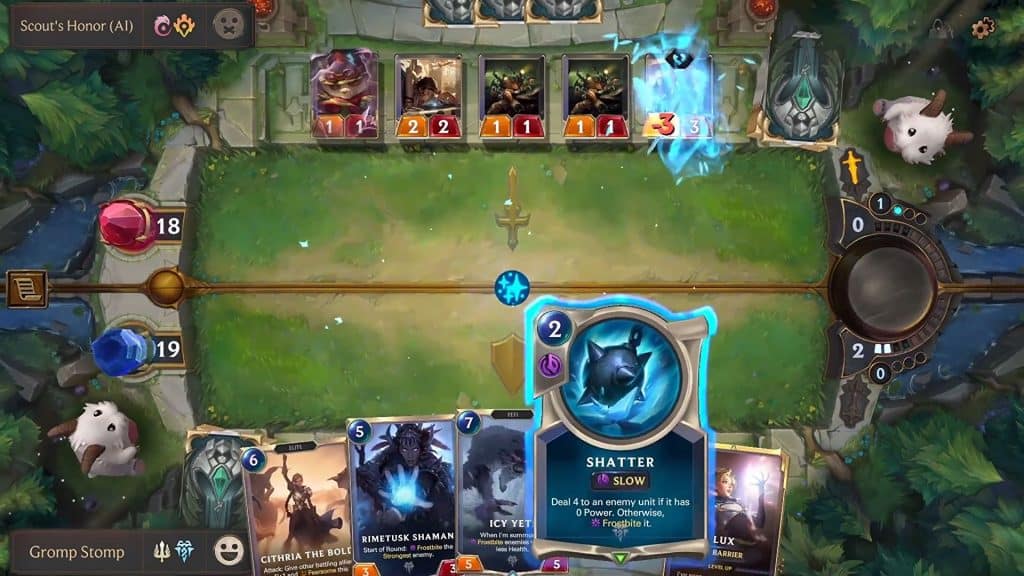 Dota Underlords
Dota underlords builds on the strong foundation that Dota Auto-Chess set up in its own style.
Dota Underlords is considered more beginner-friendly than many of its competitors, making it one of the best auto-chess games for newer players. A mobile version for this game is available as it is for most auto-chess games.
Pros
Easy to pick up if you've played an auto chess game before.
A system with multiple elements that rewards strategic thinking
Cons
The lack of highly complex mechanics might not interest everybody.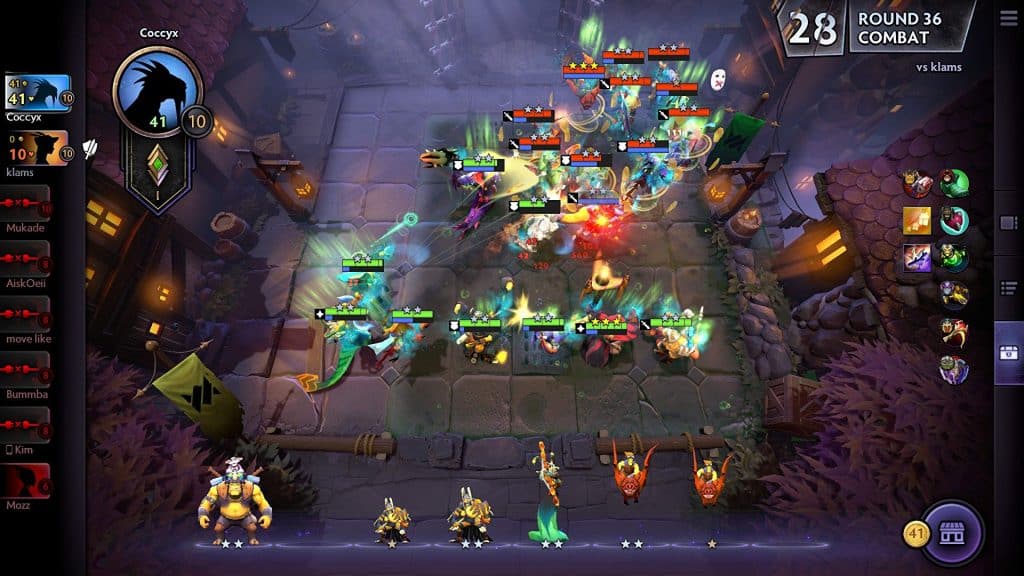 Hearthstone Battlegrounds
The Battlegrounds mode in hearthstone is another gem that came out during the rise of auto battler games. It uses Hearthstone's familiar visual along with regular auto-chess gameplay mechanics.
You will find well-known aspects of the genre like combining and leveling up characters, the decision about gold, and an RNG-based draw. However, the positioning of cards in Hearthstone Battlegrounds only lets you dictate the order of attack, not optimize the effect of a role in a team. It may be one of the best auto-chess games that involve deck building
Pros
Constantly evolving with new events and everchanging meta.
Different game modes of Hearthstone keep the game fresh.
Cons
Lack of positioning to define character roles in the team
The gold cap can force you into making decisions you don't want to.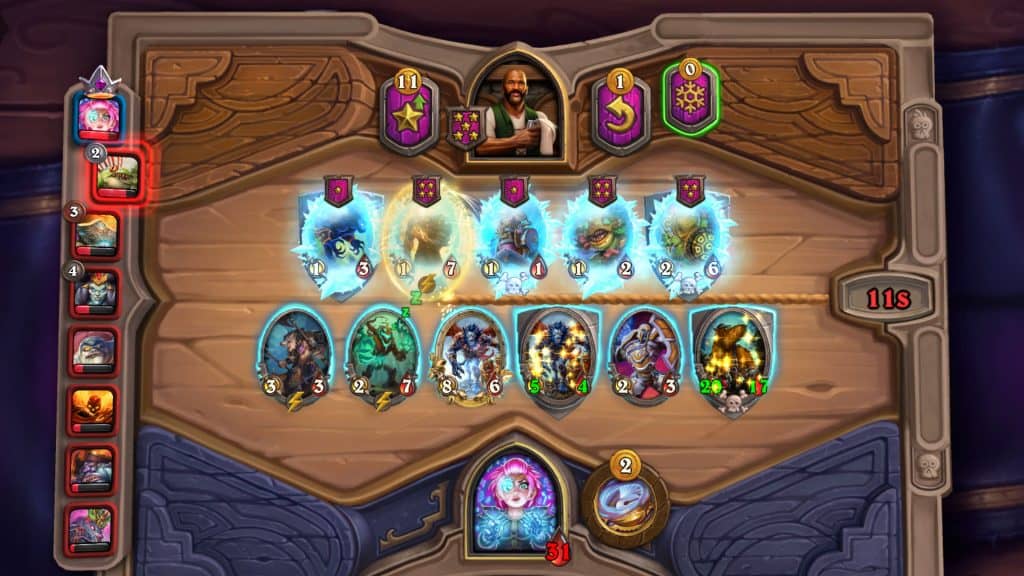 Storybook Brawl
This is a new game that has quickly developed a cult following. The basics are very simple to understand, but the strategy is quite deep and enjoyable.
In Storybook Brawl 8 players are matched against each other in a round robin style battle format. Each player assembles a game board with 7 character cards, 3 treasures and a spell (or two). As the game progresses the characters and spells get more powerful and the strategy becomes more interesting.
Read our full Storybook Brawl Beginners guide.
Pros
Great developer support and engaged community.
Frequent updates keep the game fresh.
Cons
Luck plays a large part in the game.
You're competing with a lot of regular players.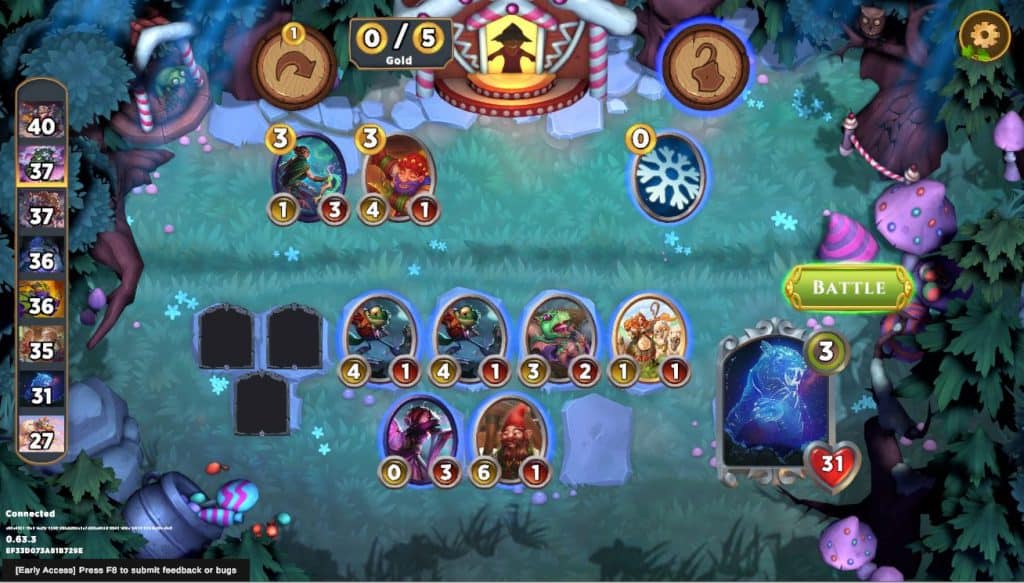 Gwent: The Witcher Card Game
Gwent: The Witcher Card Game was a strategy game included in The Witcher 3: Wild Hunt game and became so popular that it is now a standalone game of it's own.
This is a deck builder game which has deep layers of strategy. It's turn based and consists of 2-3 rounds in a 1v1 format.
Pros
Head to head contest which test the skill of each player.
Strong e-sports community
Cons
Complicated and intimidating for new players
Large time investment required to become proficient at the game.
Read our in depth guide for how to play GWENT.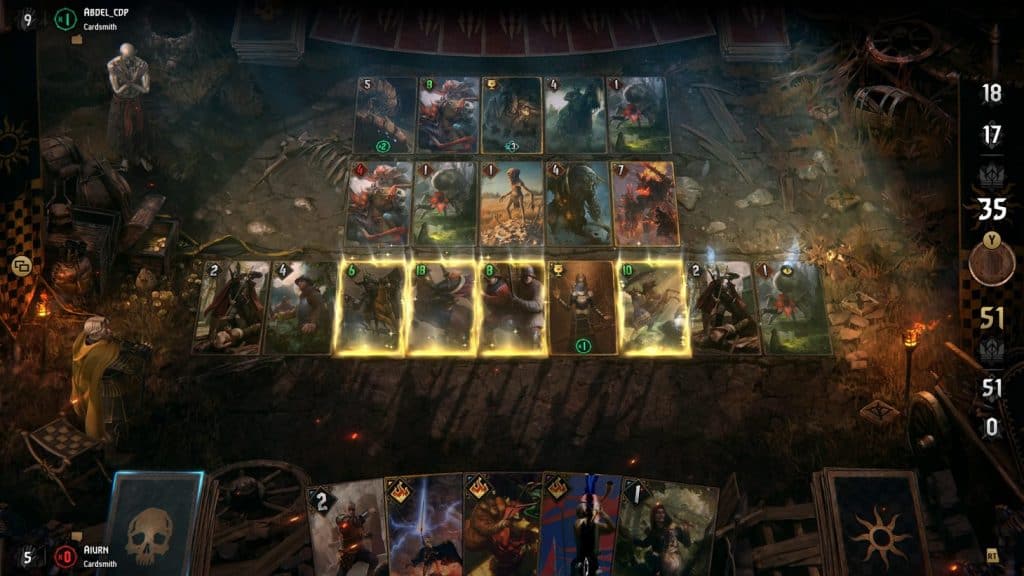 Arena of Evolution: Red Tides
While a few of the games on this list struggle to optimize their games for mobile platforms, Arena of Evolutions is solely made for them. It comes with an easy UI and great visuals.
The gameplay feels very similar to a lot of auto-chess games as you decide between spending your gold on them or your hero. The characters of the game are visually impressive and always fun to watch as they battle their way through.
Pros
Optimized well for mobile gameplay
Visually exceptional characters
Cons
Not balanced well enough to encourage a lot of diverse teams.
A PC version is not yet available.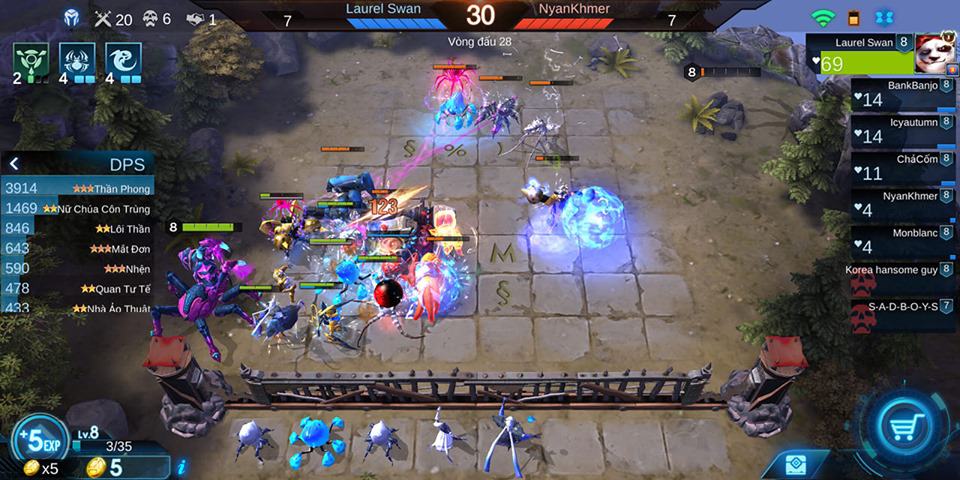 Chess Rush
Chess Rush is a mobile Auto-Battler. It follows a lot of the standard rules of the genre along and pairs it with great visuals. The game fuses adorable heroes with cool costumes and extensive customization options that are hard to come by on mobile-only games.
The stunning board designs are a fantastic addition to the game.
Pros
Large focus on customization that provides a truly unique experience to each player.
Beginner-friendly with familiar mechanics.
Cons
Not many mechanics that you haven't come across before.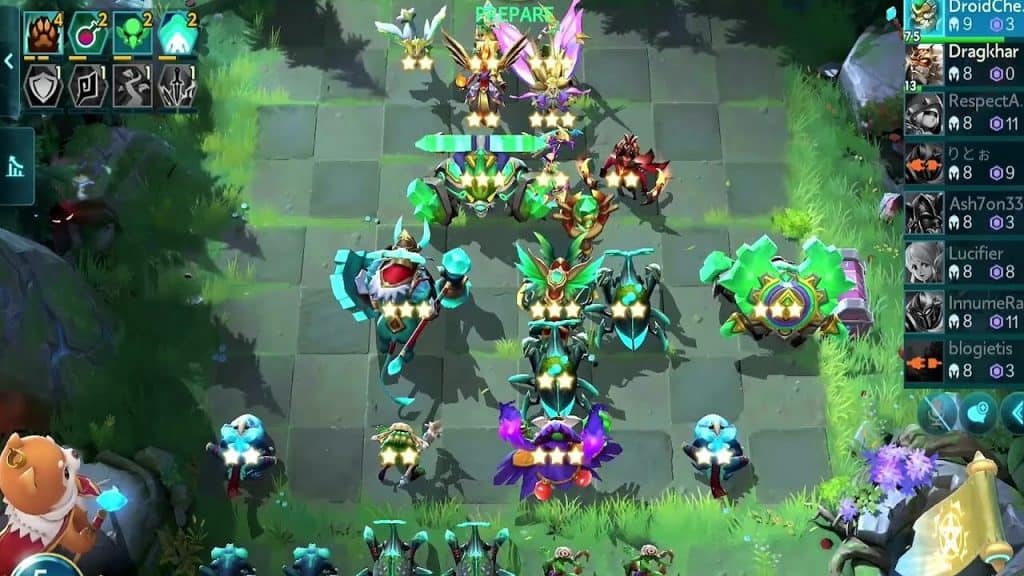 Might & Magic: Chess Royale
This iteration of the might and magic game will seem familiar to players migrating from any other auto chess game. It has a similar draft system with a few coins that you can spend as you wish.
As a large number of people battle and eliminate others in the player pool, the game sort of feels like a battle royale on a large scale while still feeling like an auto battler at its core.
Pros
A clear UI with race and class indicators makes the game beginner-friendly.
Fans of previous games will enjoy playing the characters in this format.
Cons
Inconsistent pacing makes things feel slow at the start and incredibly hasty in later rounds
The small space combined with the short-timer makes misplays more common.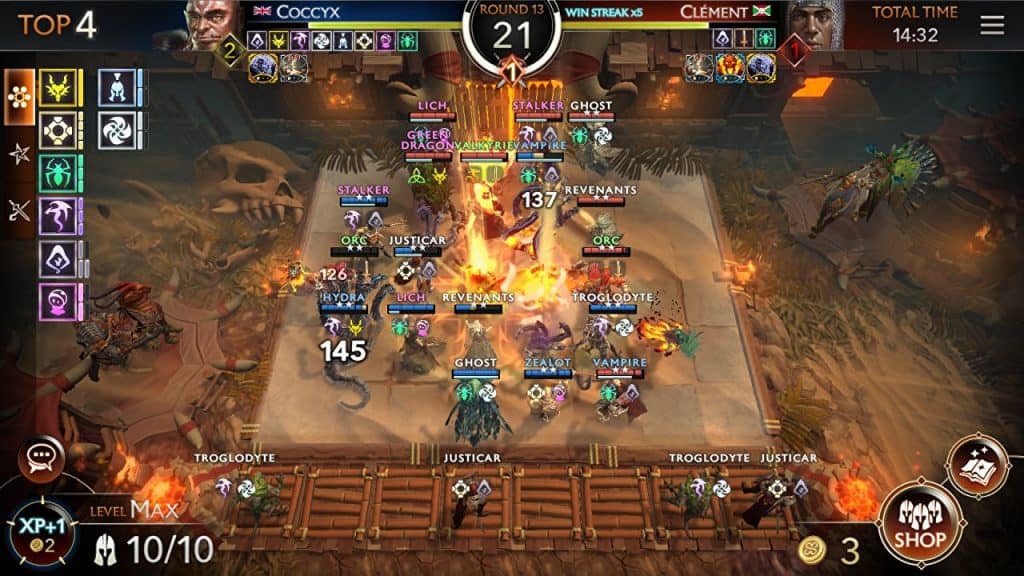 Auto Chess
As one of the founding members of the genre, Auto Chess began as Dota auto chess (a mod for Dota 2) before it evolved into its own game. You can find all the best game features of auto battlers in this game in addition to a few new ones.
Pros
Its similarity to the original mod keeps its gameplay on par with the best auto-chess games in the market
Includes interesting interactions and synergies that not every auto-battler has.
Cons
Each game can go on for numerous rounds, making it longer and a bit tedious for some players.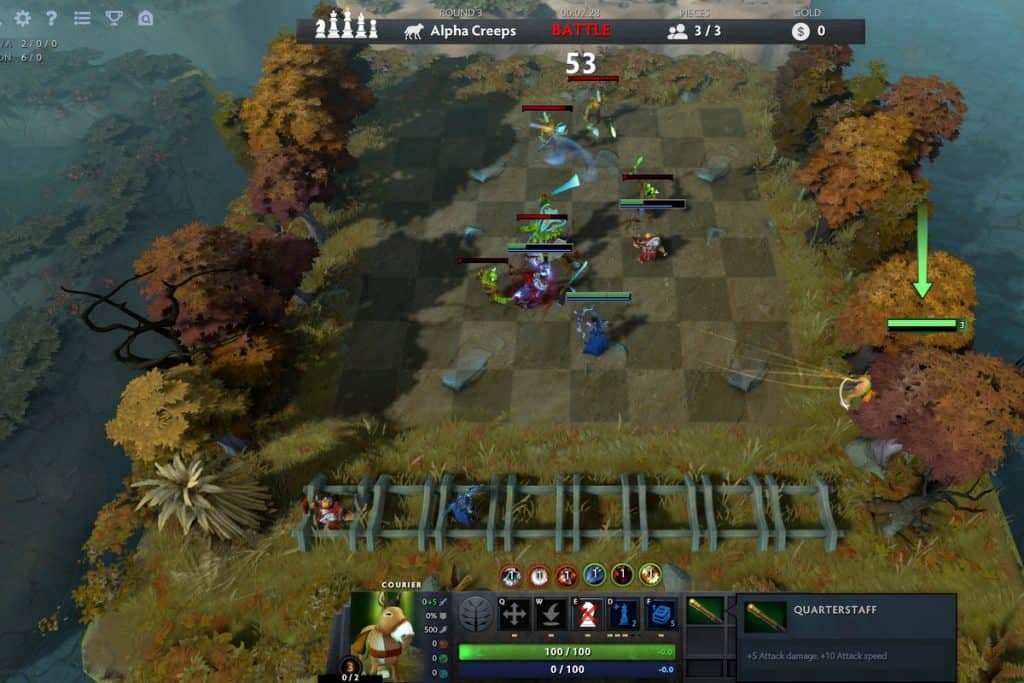 Hadean Tactics
If you want to take a step back from PVP and focus on a fresh new PVE game, this one could be a great choice. Hadean tactics adds a fun layer of deck building on top of auto chess to make a truly fun game.
At the end of every turn, instead of adding new characters, you can use cards to buff your characters that are already on the board or do harm to your enemies.
Pros
A fresh take on the auto battler genre
A long enough progression mode with multiple path choices will keep you busy for a while.
Cons
The large amount of focus on PVE might make it feel like an unfamiliar territory to TFT veterans.
The arena can soon feel overcrowded in later games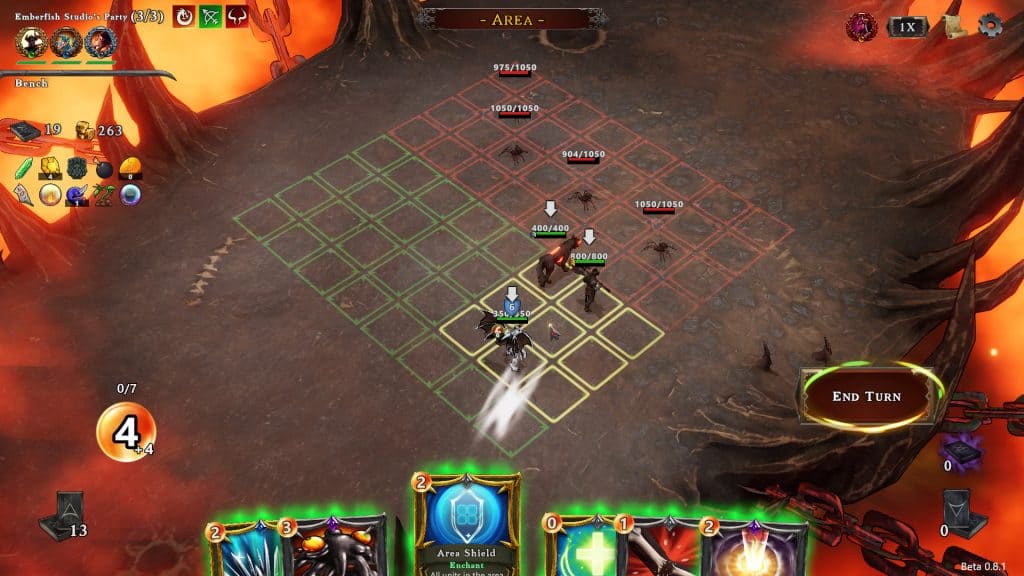 Loop Hero
With a completely different approach to auto battler games, Loop hero uses roguelike mechanics to make an incredibly interesting game. The gameplay of Loop Hero feels immersive to its lore as you use the surroundings to boost the attributes of your character and progress through the PVE campaign.
Pros
Integration of lore into the gameplay, making it incredibly immersive.
Unique gameplay style sets it apart from most auto-battlers.
Cons
Some aspects of the game feel too dependent on RNG.
Limited choice of aspects to enhance make you lean towards certain builds.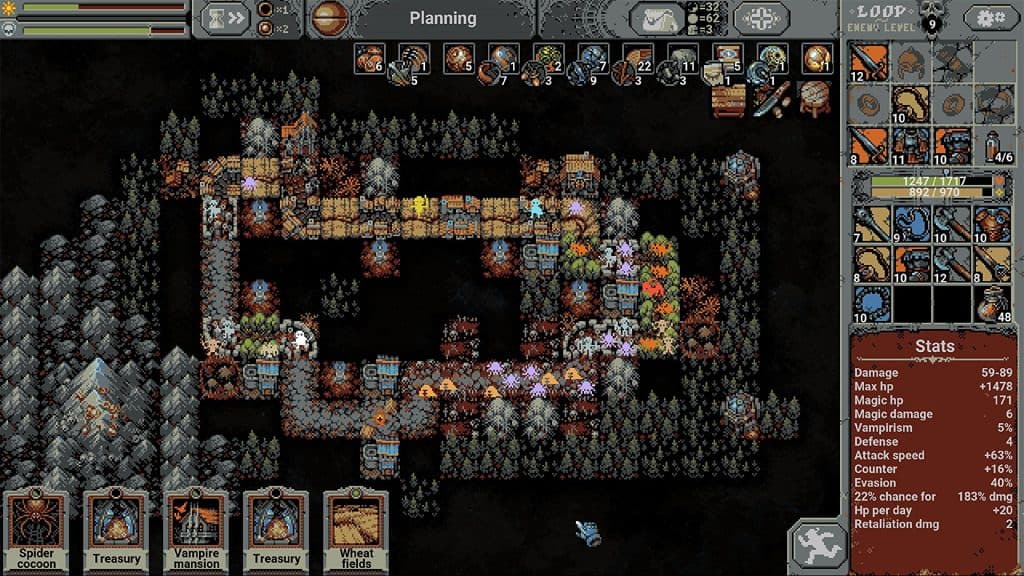 Godhood
Unlike most Auto battler games, Godhood integrates a bigger world around its fights into the gameplay mechanics. You can build structures and make progress on your territory to train your units and improve their stats for battle.
Pros
Understanding the stat system and making the right choices can feel incredibly rewarding.
Cons
A steep learning curve may keep casual beginners away.
The auto battler system can often feel like a mini-game with the amount of focus put on its surroundings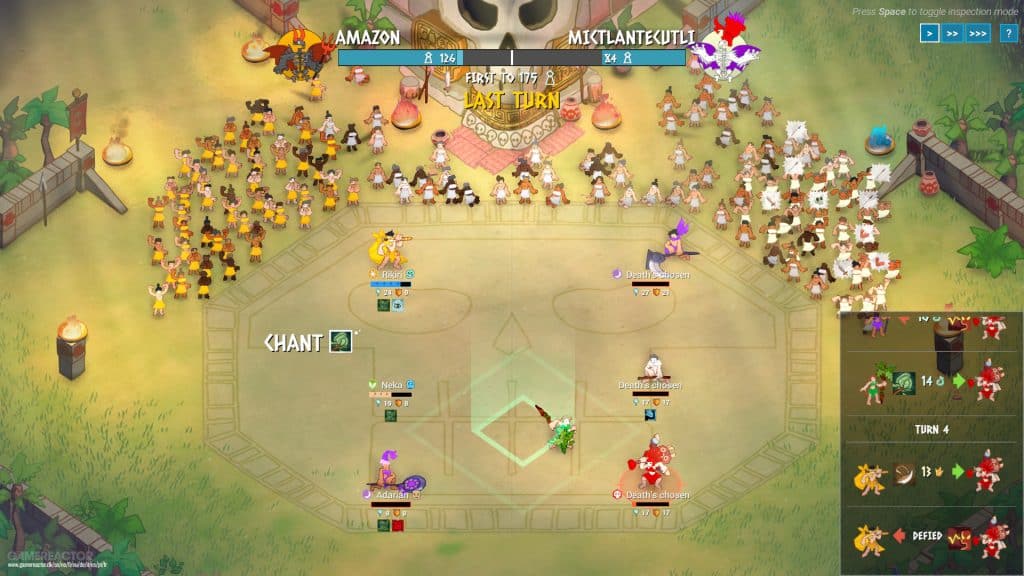 Arena Allstars
Arena Allstars is an auto-chess game for Android that follows every popular mechanic you'd find in the genre, as you fight seven opponents. Additionally, it brings a unique co-op mode that lets you pair up and take on your foes. Unfortunately, the game is not yet available for iOS and Windows devices.
Pros
Unique multiplayer capabilities.
A simple gaming experience.
Cons
Most game modes feel incredibly generic
Visuals seem bland compared to the bigger names in the genre.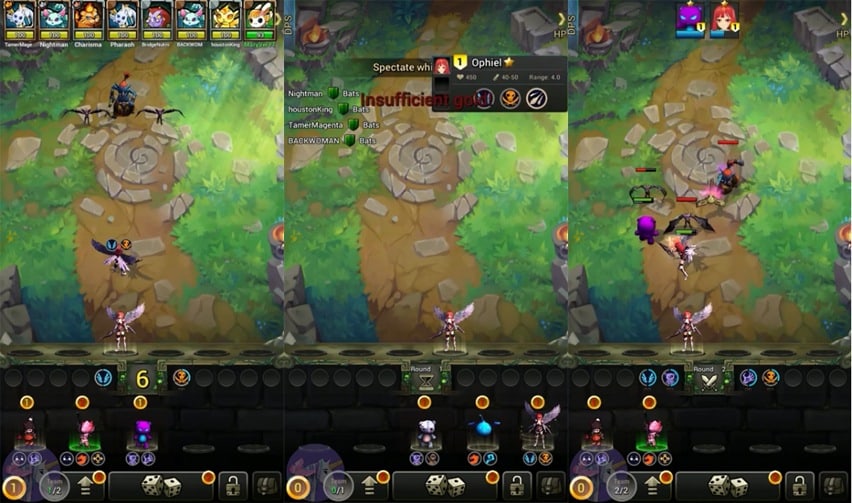 Clash Royale
This one is a bit different. Unlike most games on this list, clash royale gives you an increased amount of autonomy in your battles. While you cannot control the combat directly, you have the opportunity to wait for your opponent's moves before you deploy your heroes.
Pros
A well-balanced game that has a sense of long-term progression.
A strong RPG element that allows you to choose the characters you want to level up.
Cons
Lacks some of the famous auto chess mechanics that Teamfight tactics' players might be looking for.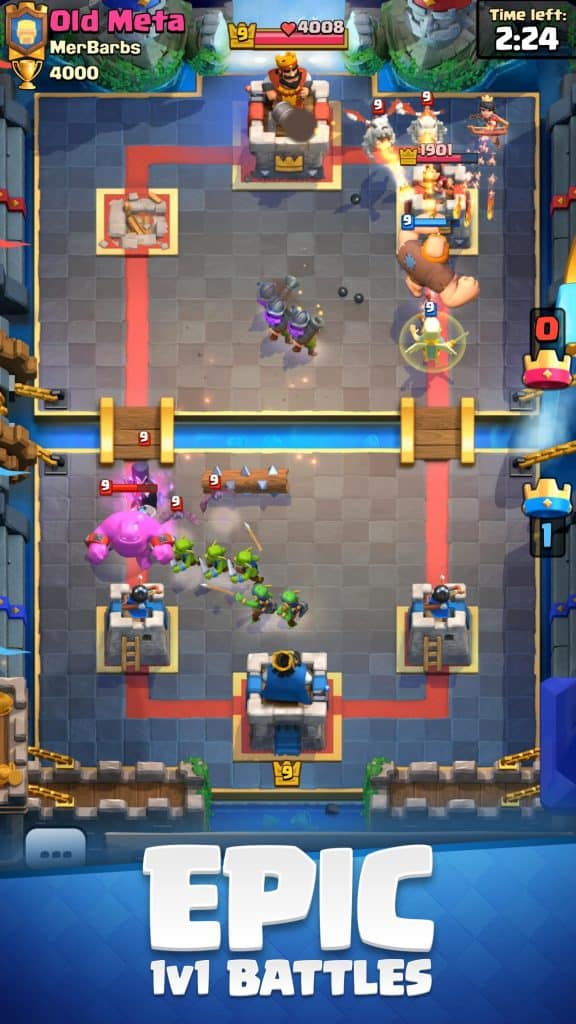 Badland Brawl
Badland Brawl is deck building multiplayer game that is more similar to TFT than you would think. It takes the element of strategy that auto-chess games need and adds a layer of active reaction to it. While the characters deployed battle on their own, you are in charge of where they land and who they may target with your catapulting skills.
Pros
The games involve Dynamic stratergies that keeps you engrossed throughout the game.
A visual treat for badland fans.
Cons
Lack of a system for well-thought-out team comps that most games like TFT and Dota Underlords have.
Certain moments can feel too dependent on RNG.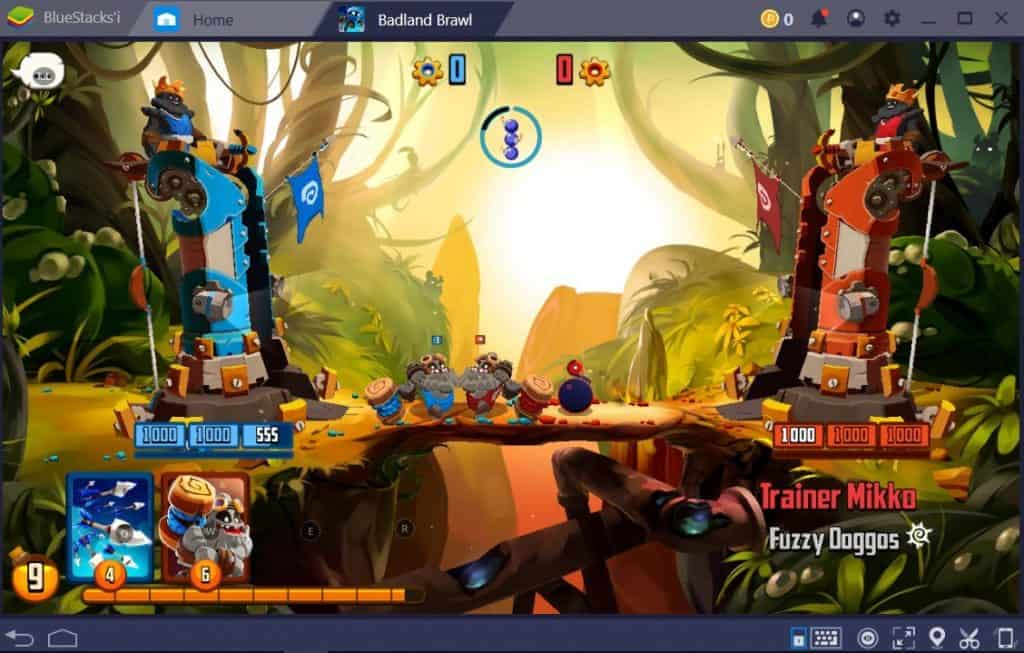 Fae tactics
Fae tactics takes you on an enjoyable story campaign while rewarding you for a lot of skills that you might have picked up in Auto-Chess games. This turn-based RPG puts a huge focus on team building, as you customize the stats of your allies.
Pros
The game feels like a visual treat for a pixel animation project.
Building optimal teams for each encounter feels incredibly rewarding.
Cons
A steep difficulty curve that might put off many casual players.
The progression path that sticks to the main story is not always clear.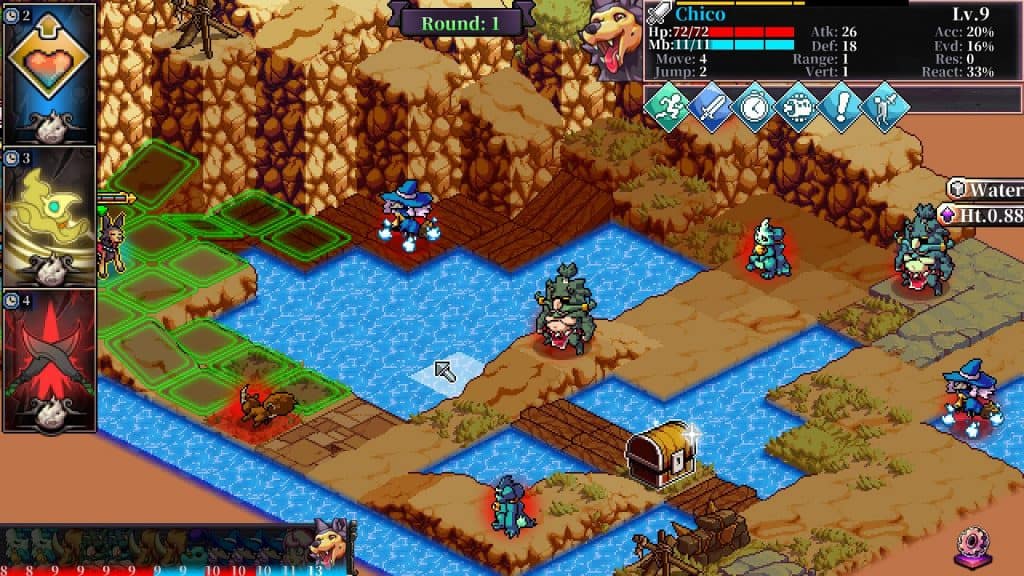 The Dungeon Beneath
The dungeon beneath is a fun permadeath game with auto battler mechanics. You can use your auto-chess skills to build the perfect custom team combinations by using gold to buy new characters and progress through your campaign.
Pros
A fun PvE campaign that that rewards strategic team building.
Cons
The limited options of combinations that can get you through the game make it feel repetitive.
Barely any lore to make the game feel immersive, even for a rogue-lite.